Welcome to Stay Connected, an E-Newsletter series from Fridley Public Schools. As you know, all Minnesota public and charter schools are closed through May 4. To ensure that our families stay connected, the district has created this weekly series of e-newsletters to keep you up-to-date with the latest information, provide helpful resources and links, and share news stories from the district and schools.
*If images are NOT showing up for you, please click here to View in Browser
This week marks the beginning of Fridley's Distance Learning. While we may not be seeing our students face-to-face in our buildings, we want them to know that we miss them - we are thinking of you! We will get through this together! Please enjoy this video below prepared just for you!
Click below to watch video: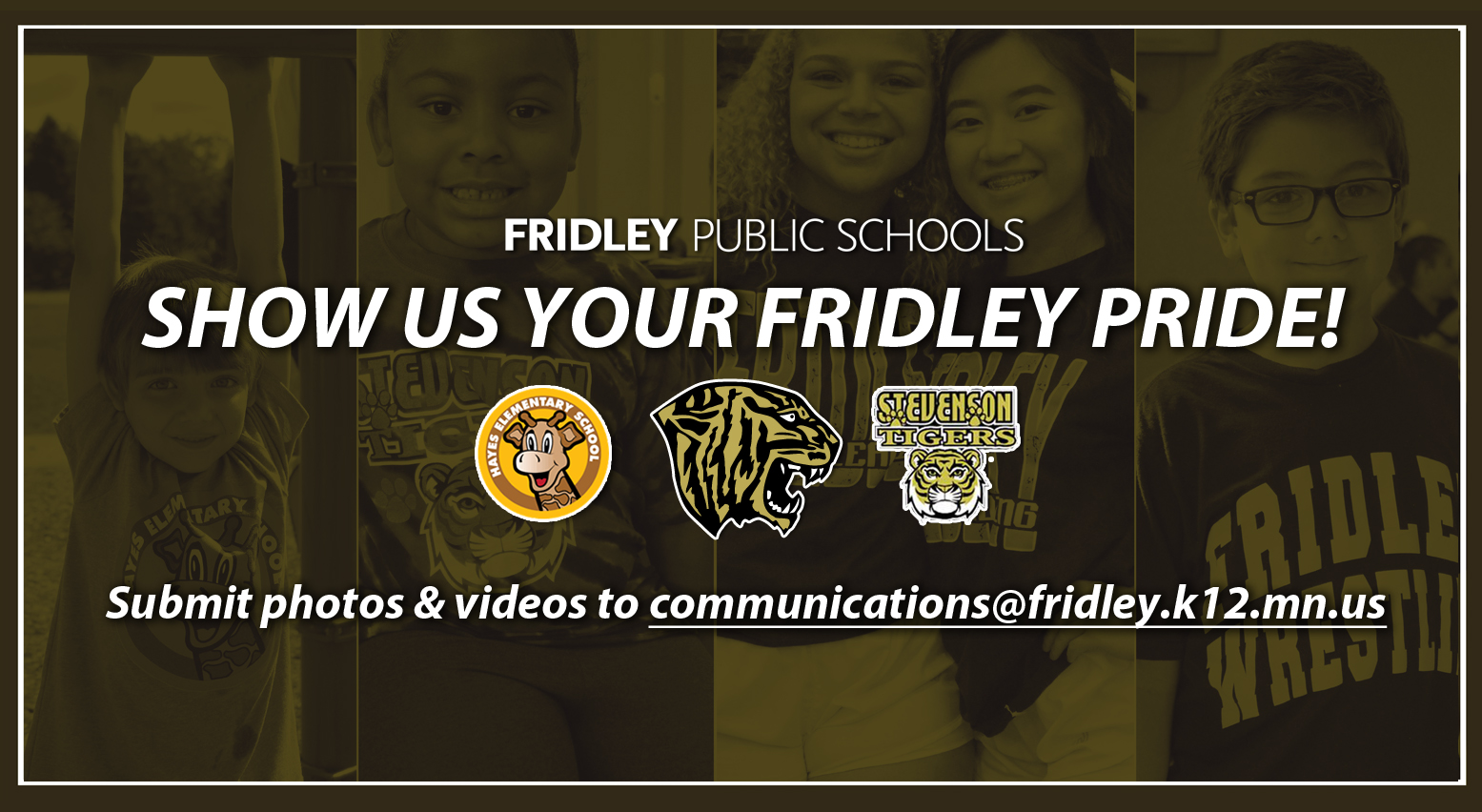 To share our great sense of community spirit - SHOW US YOUR FRIDLEY PRIDE GEAR! We are asking all students, staff members and family members across ALL FRIDLEY SCHOOLS to send us a PHOTO OR SHORT VIDEO CLIP of yourselves representing Fridley Public Schools! ALL are invited to participate!

Please email your submissions to communications@fridley.k12.mn.us by 4 p.m. on Wednesday, April 8 for a chance to be featured in a FRIDLEY PRIDE MUSIC VIDEO!
Photo guidelines: Send us a photo of yourself or alongside family members representing Fridley! You can include a sign with an encouraging message.

Video guidelines: Send us a smile, wave, or cheer ("Go Tigers!" "We Got This Fridley!") Recommended video length is 5 seconds.


We look forward to seeing your Fridley Pride! #WeGotThisFridley

Distance Learning
With the state shut down of schools through May 4, Fridley Public School teachers, staff and administrators have worked hard to plan and prepare to deliver instruction and learning through Distance Learning, and ensure that critical student support services will continue. We understand that this will be an adjustment for many families as we continue to navigate through learning outside our classrooms - we are hopeful that you are adjusting accordingly as the Fridley school community does its part to help prevent the spread of the COVID-19.
To view the district's Distance Learning plan, click here. To access individual school's Distance Learning sites, click on the buttons below.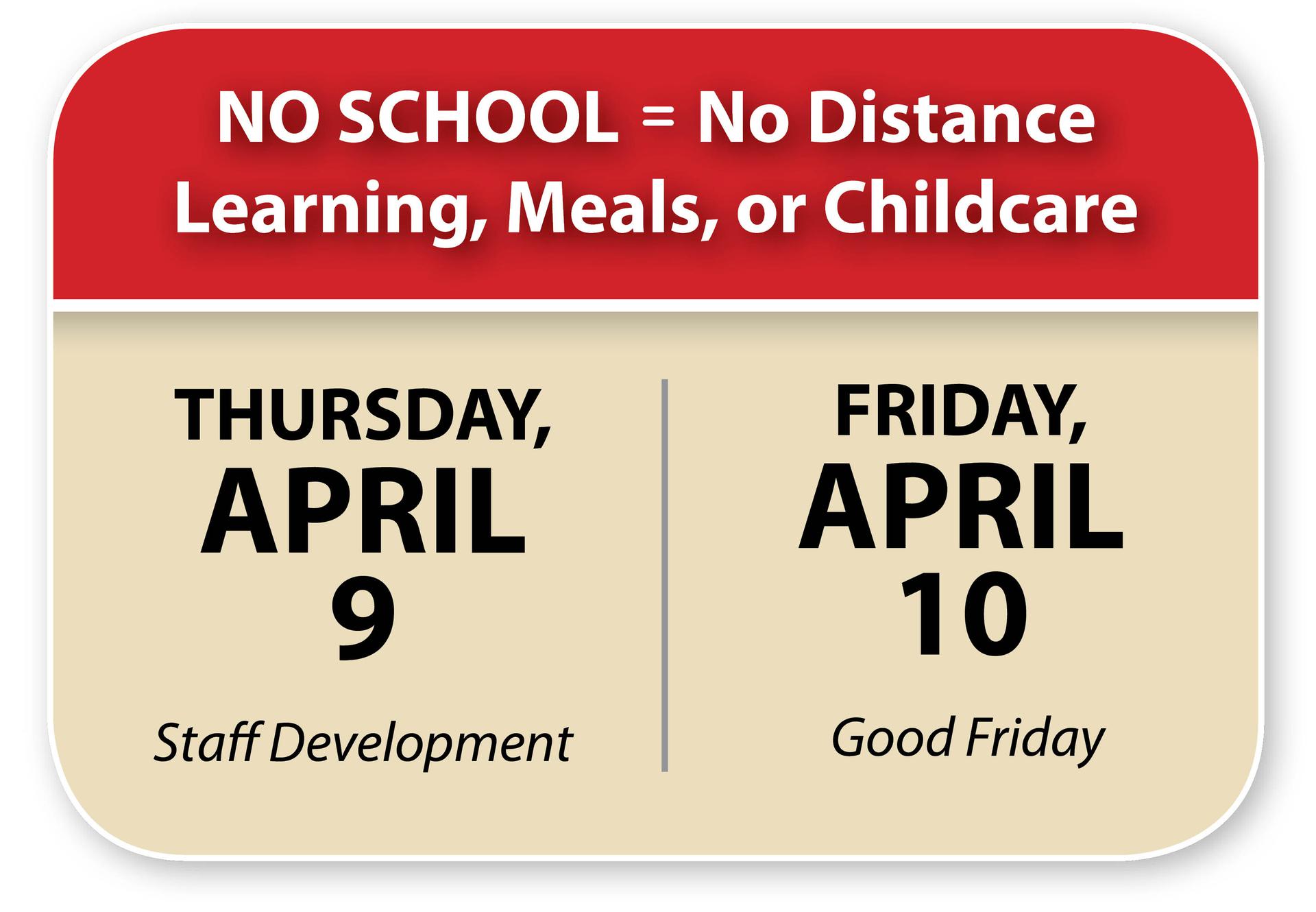 No Distance Learning, Meals, or
Childcare on scheduled non-school days
There will be no distance learning, meals served or Tiger Club Childcare for healthcare and essential workers on previously scheduled non-school days
» Thursday, April 9 (Staff Development)
» Friday, April 10 (Good Friday)
IMPORTANT TO NOTE: On Wednesday, April 8, students will be receiving an additional breakfast and lunch.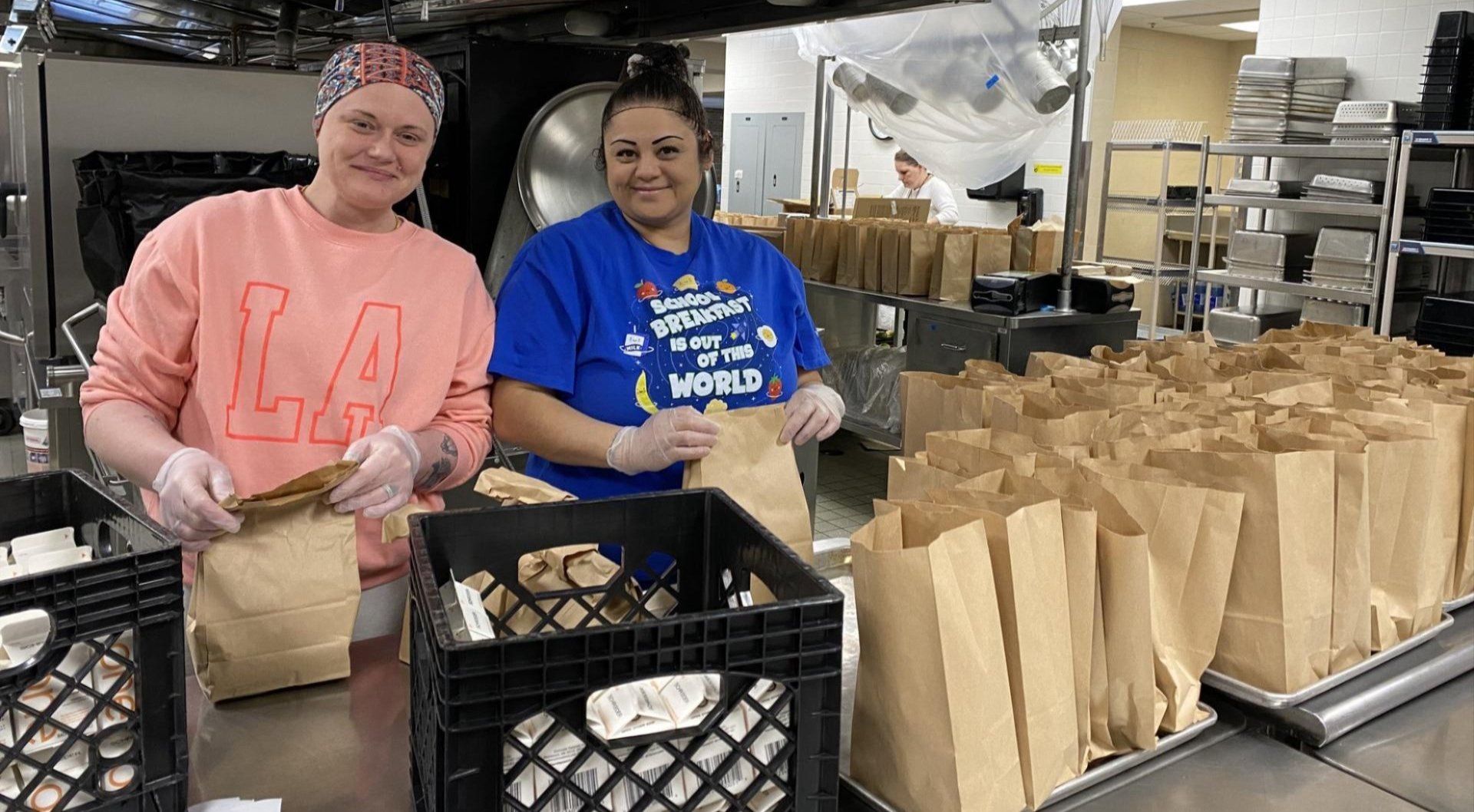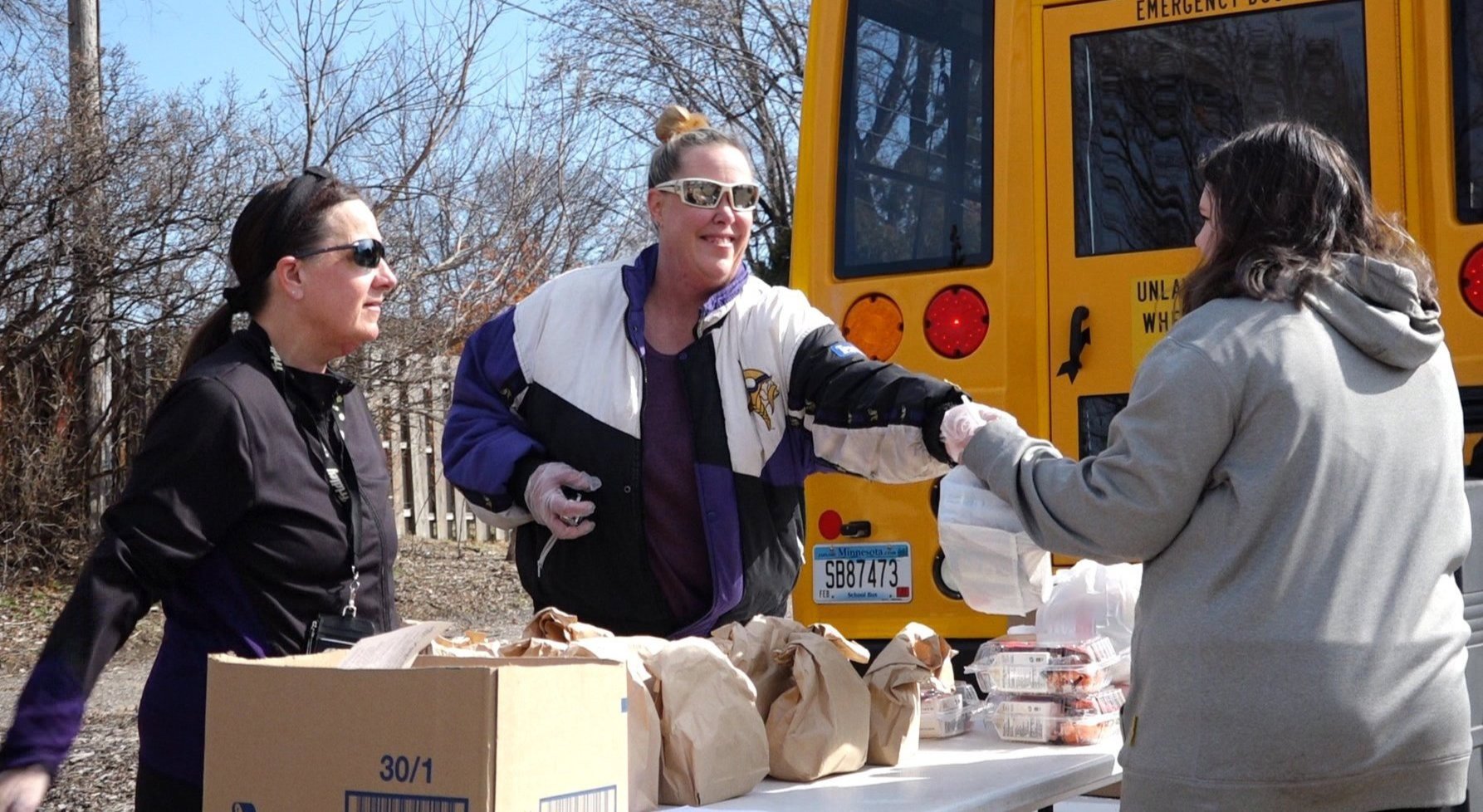 » Fridley grab-and-go meals expands to bus routes
To expand its reach for all students, Fridley Public Schools is providing additional locations to offer bagged lunch and breakfast items throughout the school district. Locations include Fridley High School, Hayes Elementary School and bus route locations. Our Nutritional Services and Transportation department staff have been working diligently to ensure that all students have access to meals at the expanded distribution sites. Thank you to all staff members who have been working on this initiative - your hard work is appreciated!

To view all Meal Distribution sites and guidelines, click here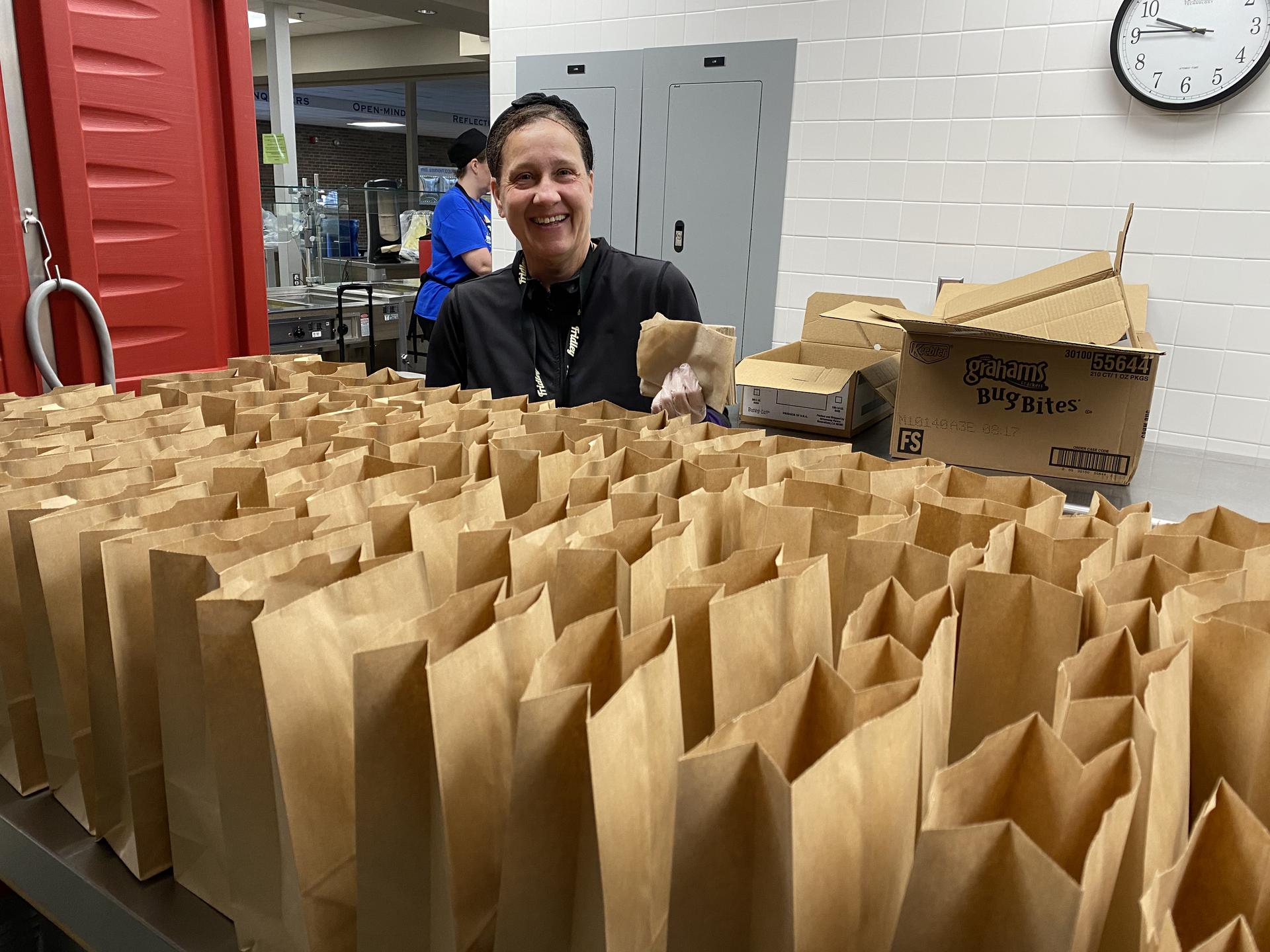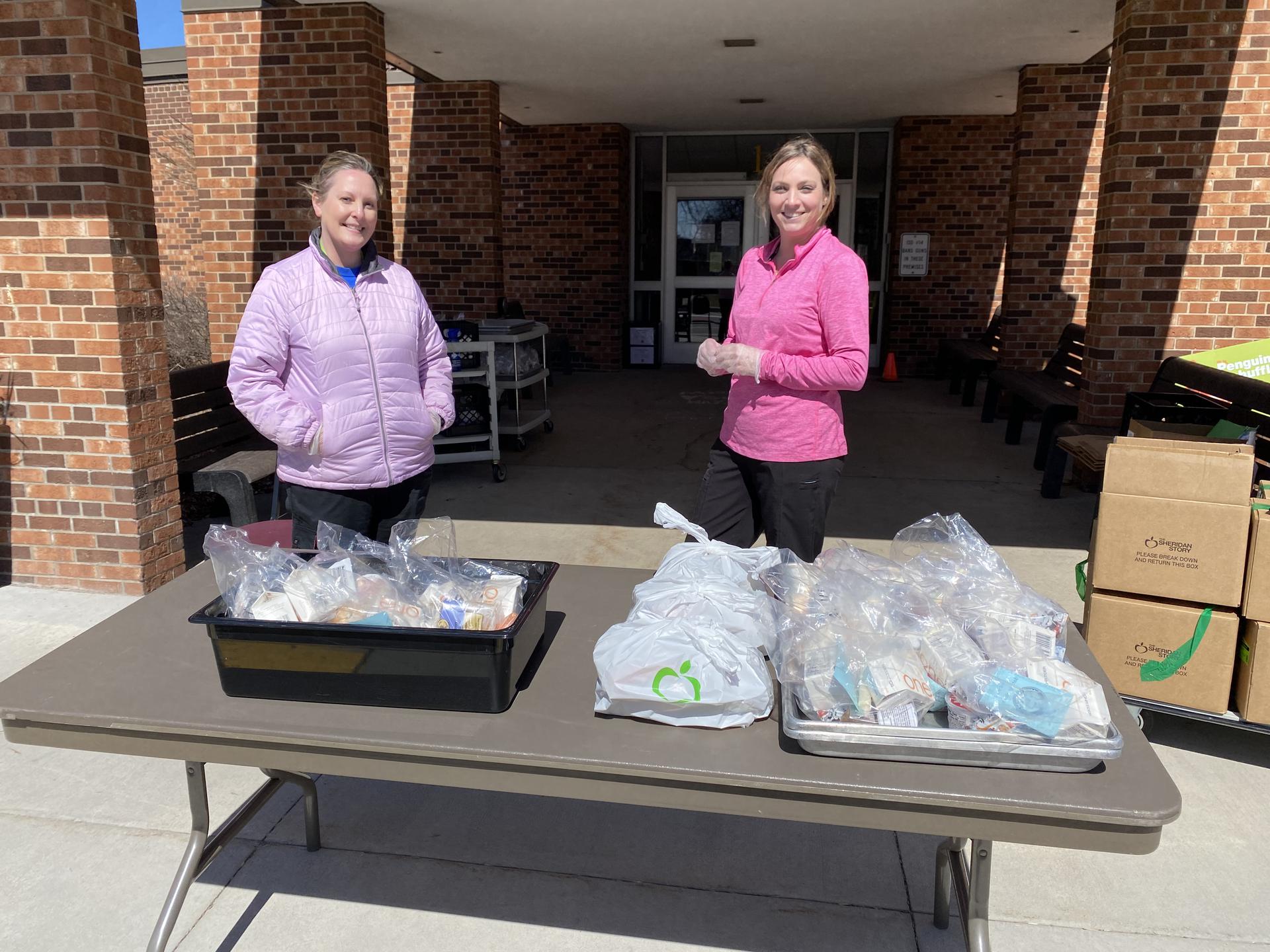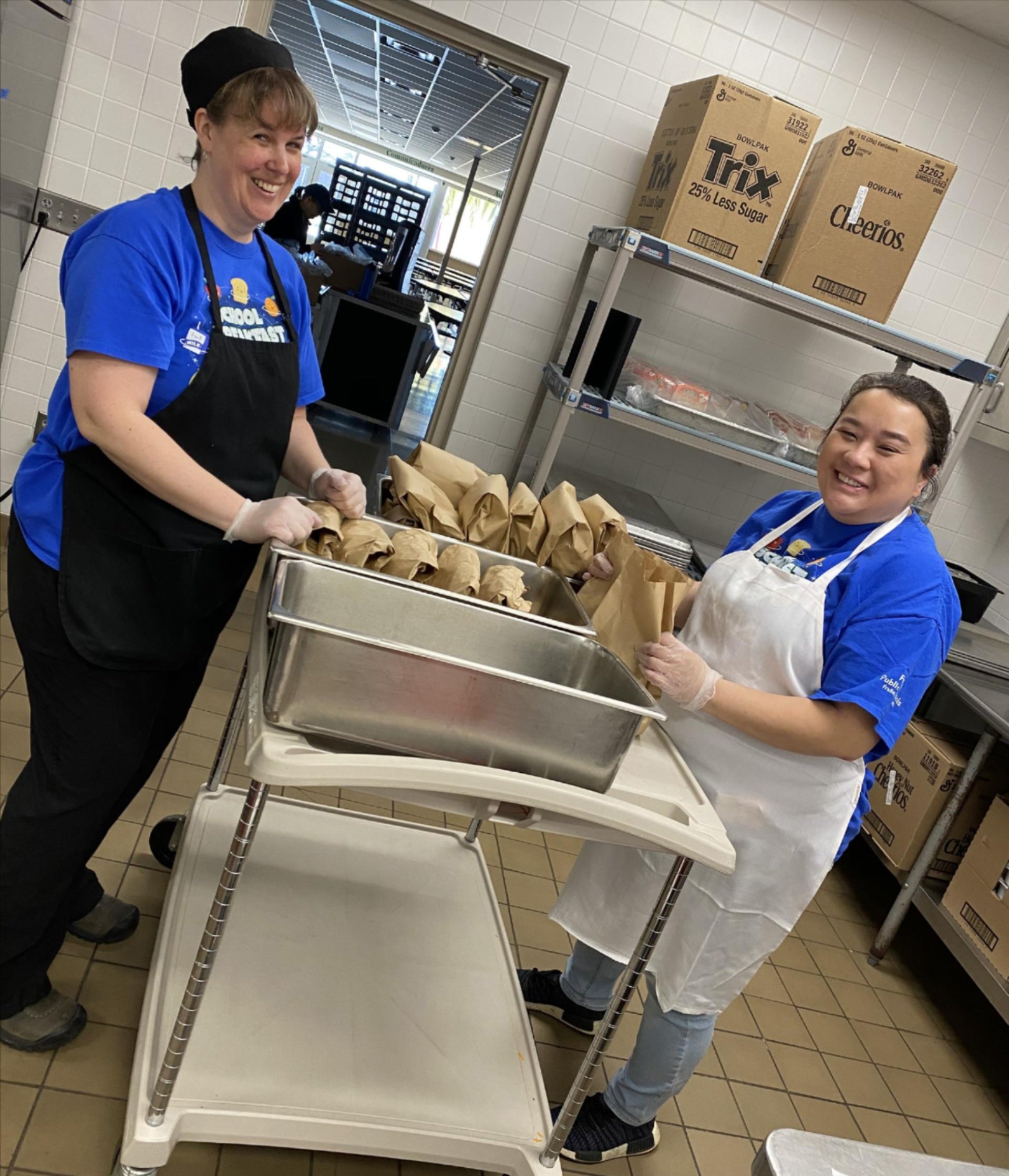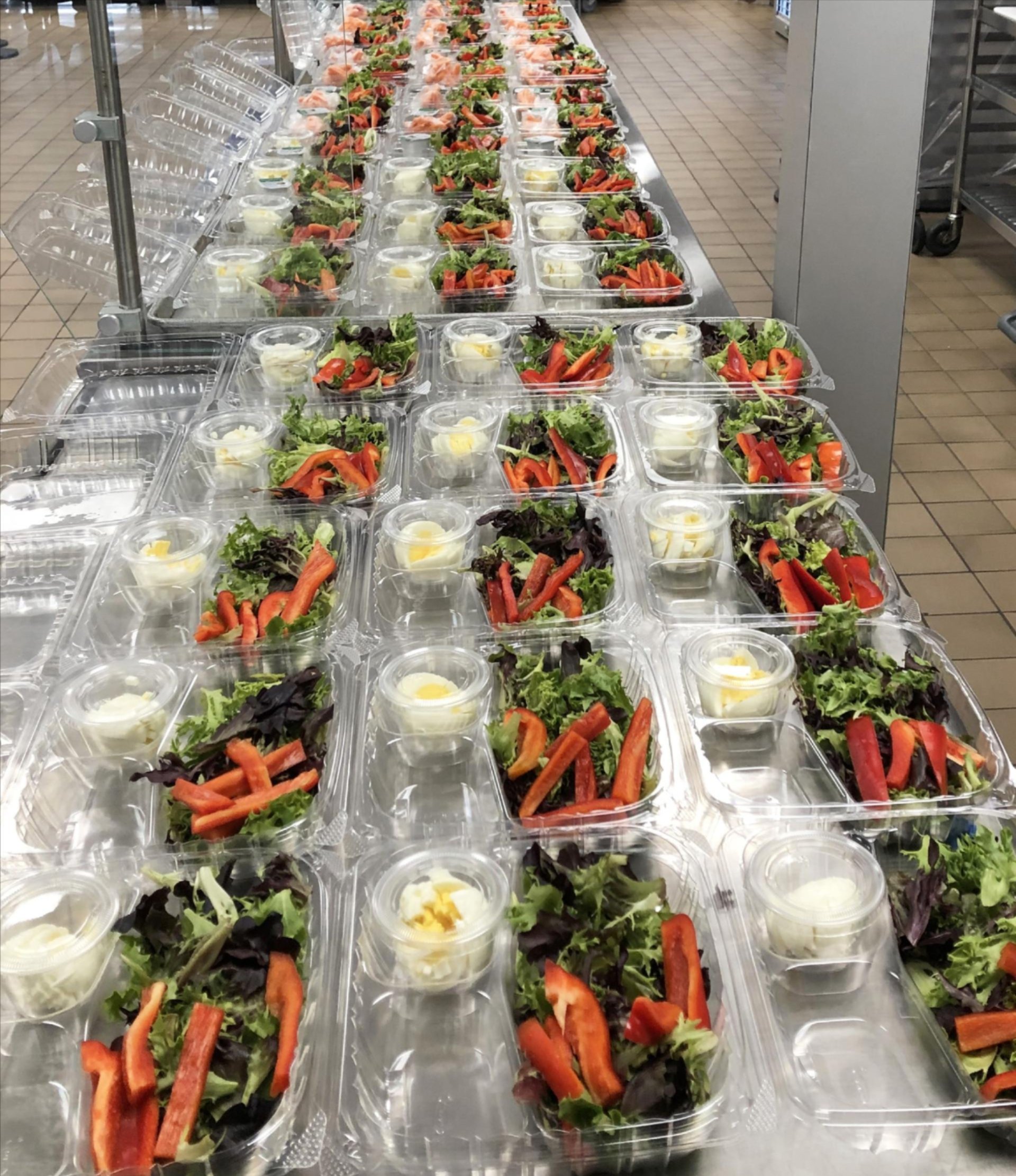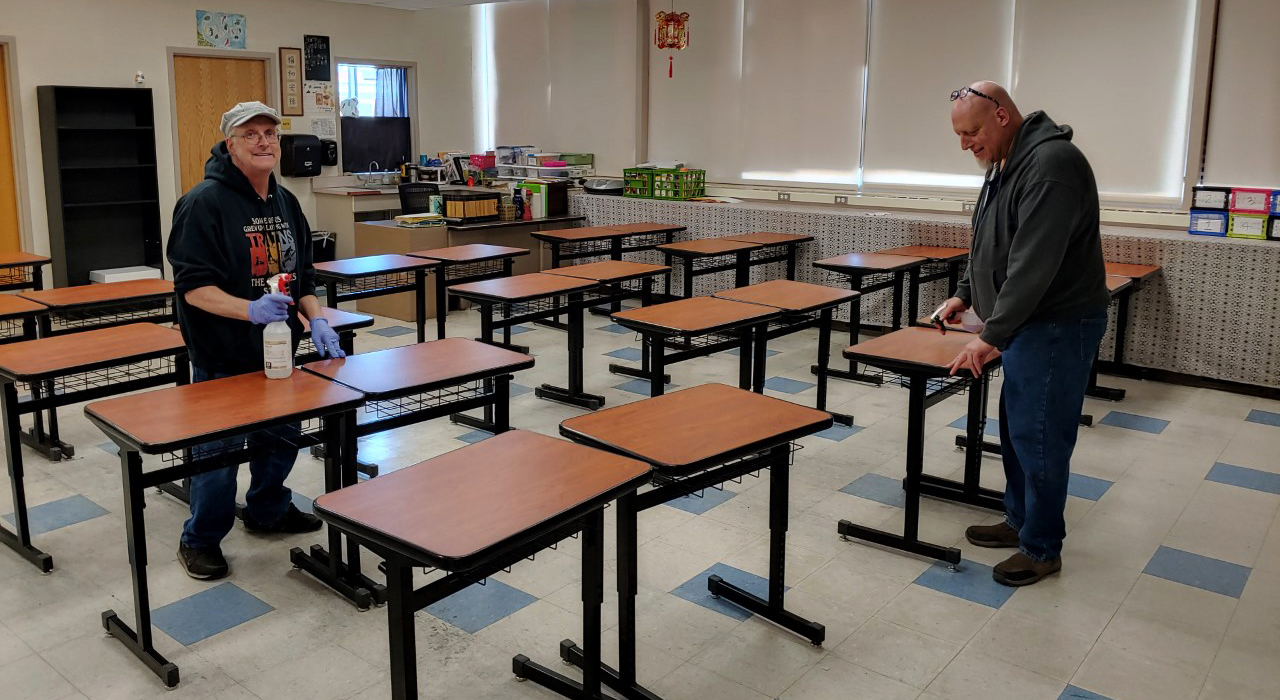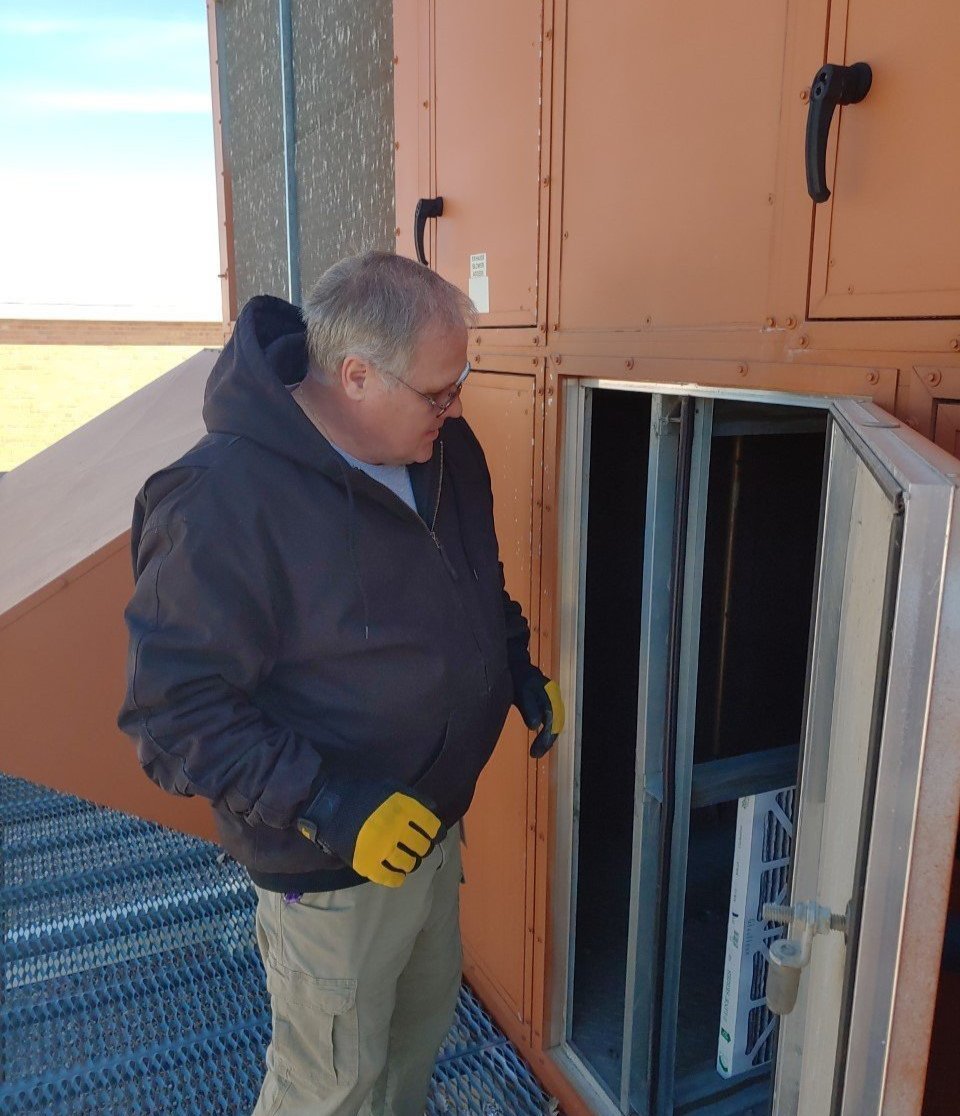 » Buildings and grounds staff are hard at work
We'd like to acknowledge the Fridley Public Schools Buildings & Grounds staff who have been working hard to ensure that all students and staff will return to well-maintained and sanitized school buildings! Since the schools have been shut down, the custodial team has been working to clean and disinfect all surfaces, furniture, bathrooms, sinks, drinking fountains, and anything that would be touched. From changing filters in air handling units, to using a burnisher to polish floors - our staff has been working carefully and diligently to clean and disinfect the entire district! Thank you for all that you do, Buildings & Grounds staff members!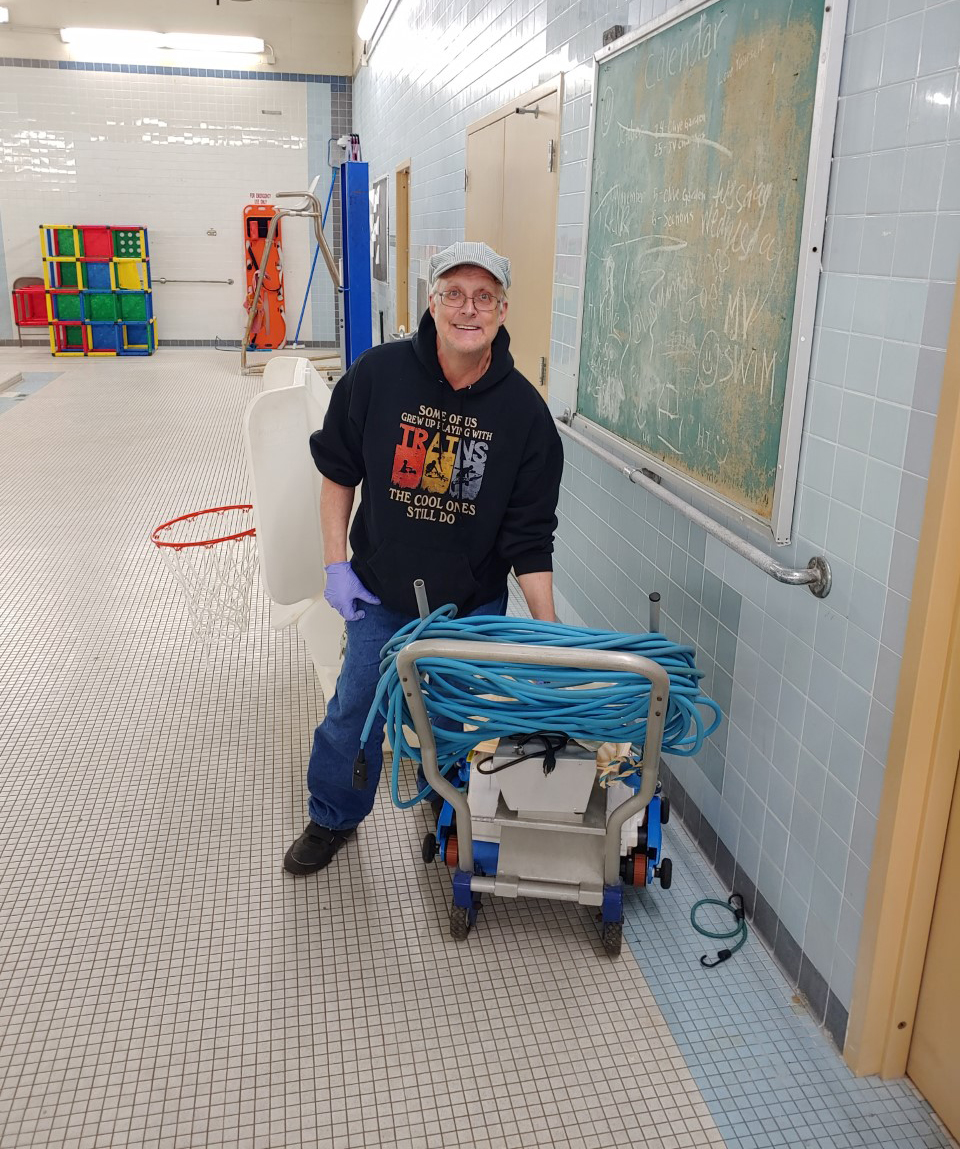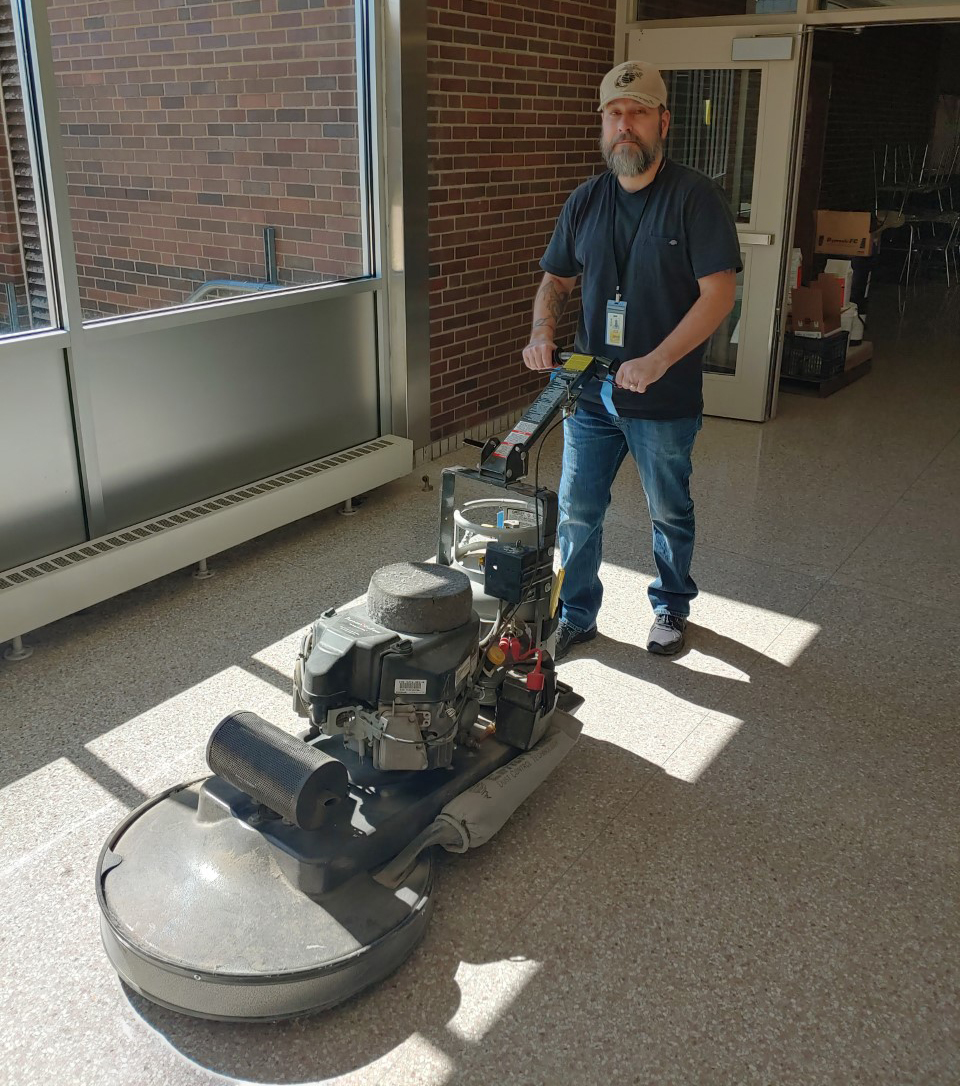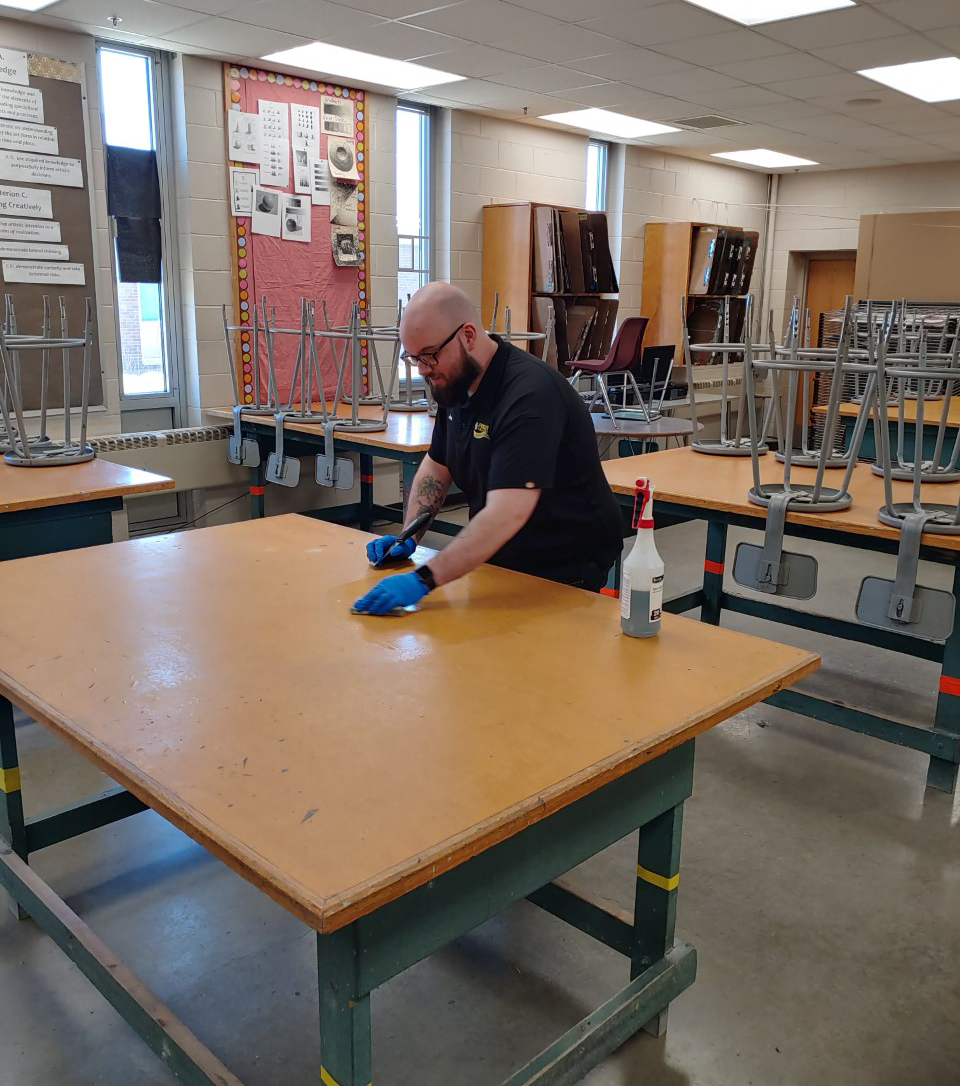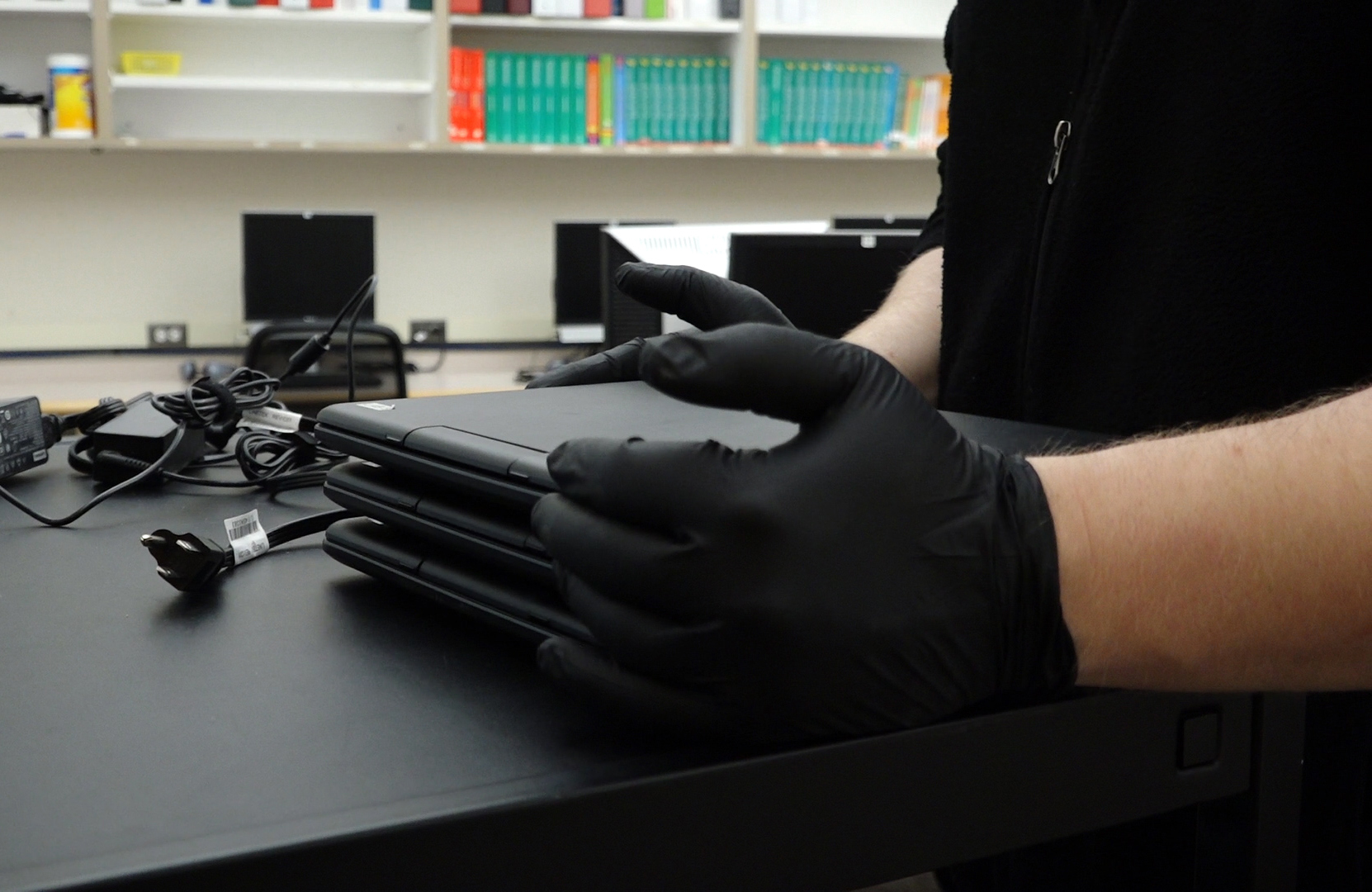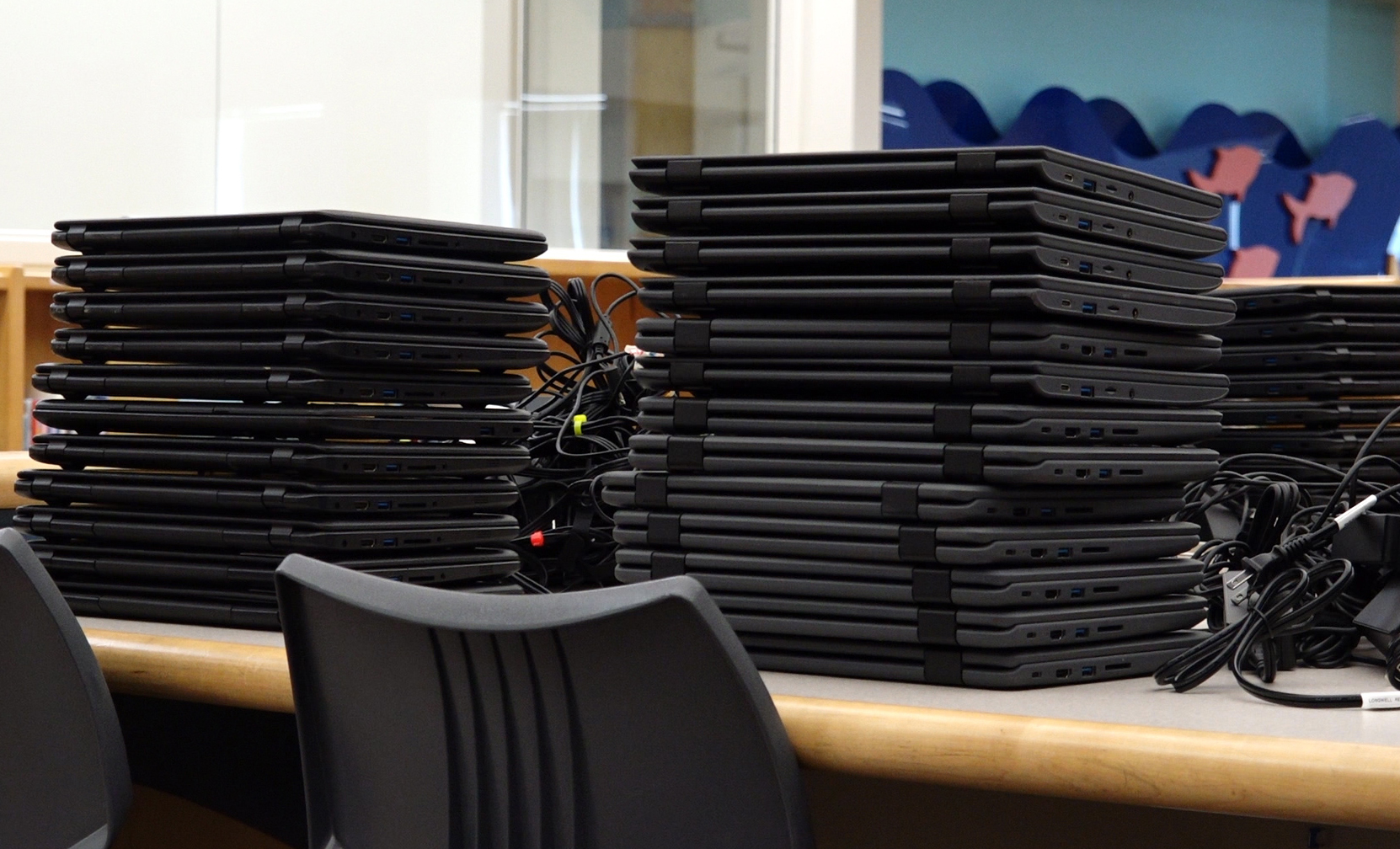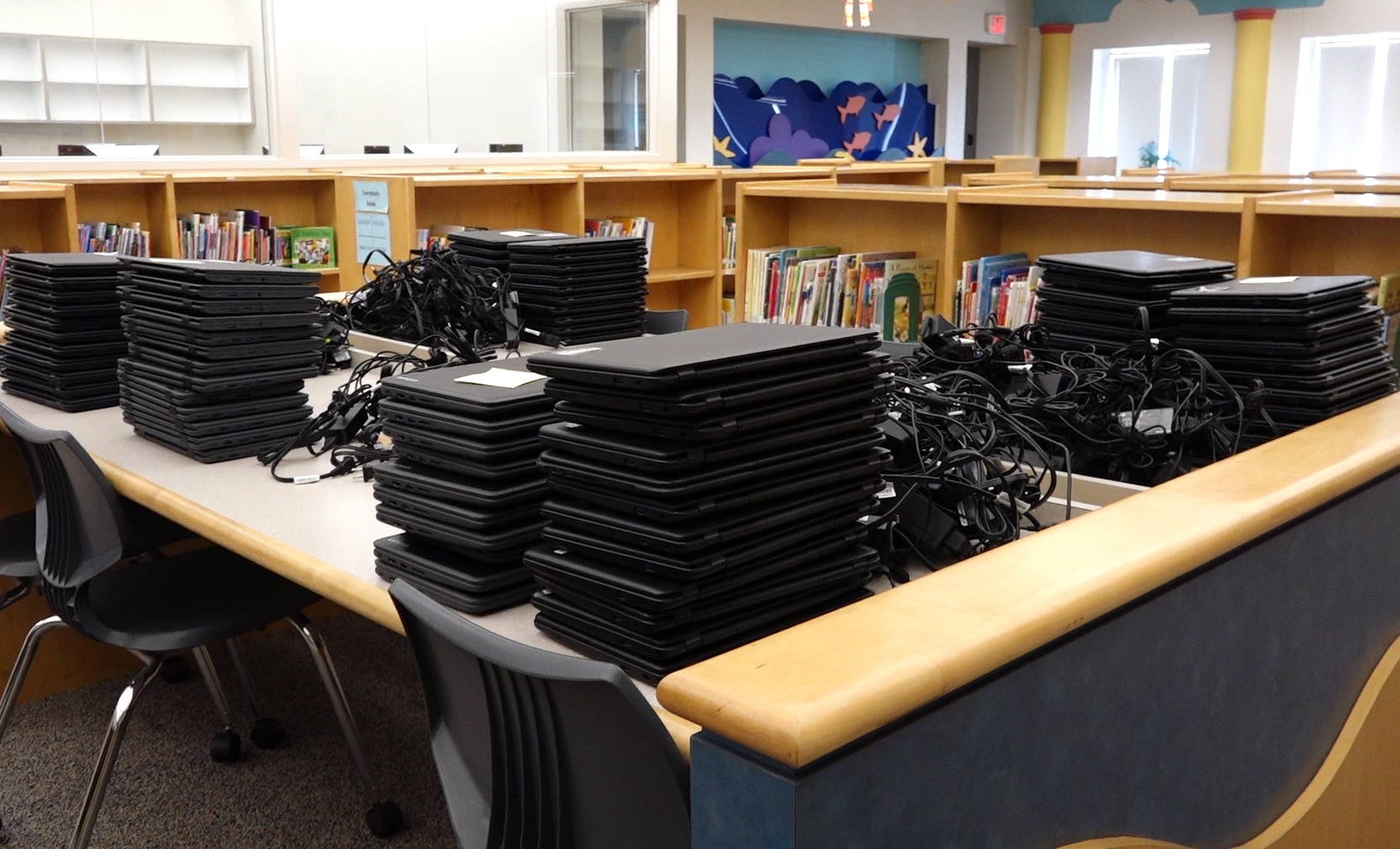 » Providing access to devices and technology
Technology Department preparing Chromebooks for students and providing tech support
Thank you to the members of the Fridley Public Schools technology department, Director Yvonne Anderson, and team Nick Fletcher, Donna Siedlecki, Angela McShane, Bill Bade and Matthew Webber, who have been working tirelessly to prepare Google Chromebooks for students and families who need a device to use throughout Distance Learning. The technology team has also been providing technology support for staff members across the district through this COVID-19 school closure.

The district is prioritizing devices for students who have been identified as in need of one - Each school will be communicating with its parents/guardians with additional information about accessing devices.
» Accessing Internet
There are several internet providers offering low cost internet options and services to families. Click here for more information
For families who are interested in purchasing their own devices for children, there is an option to purchase computers through the Fridley Public Schools FireFly Advantage purchase program. Laptops are available at discounted prices negotiated by the district - click here to learn more about FireFly Advantage.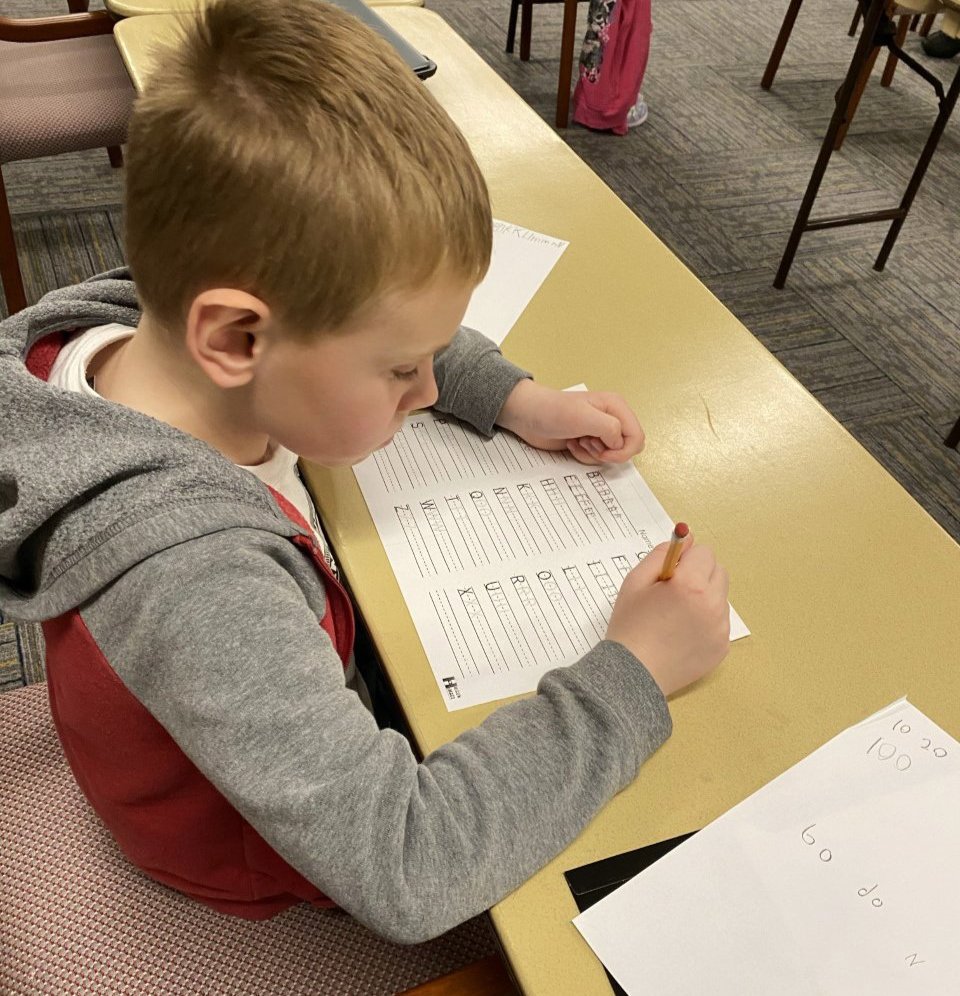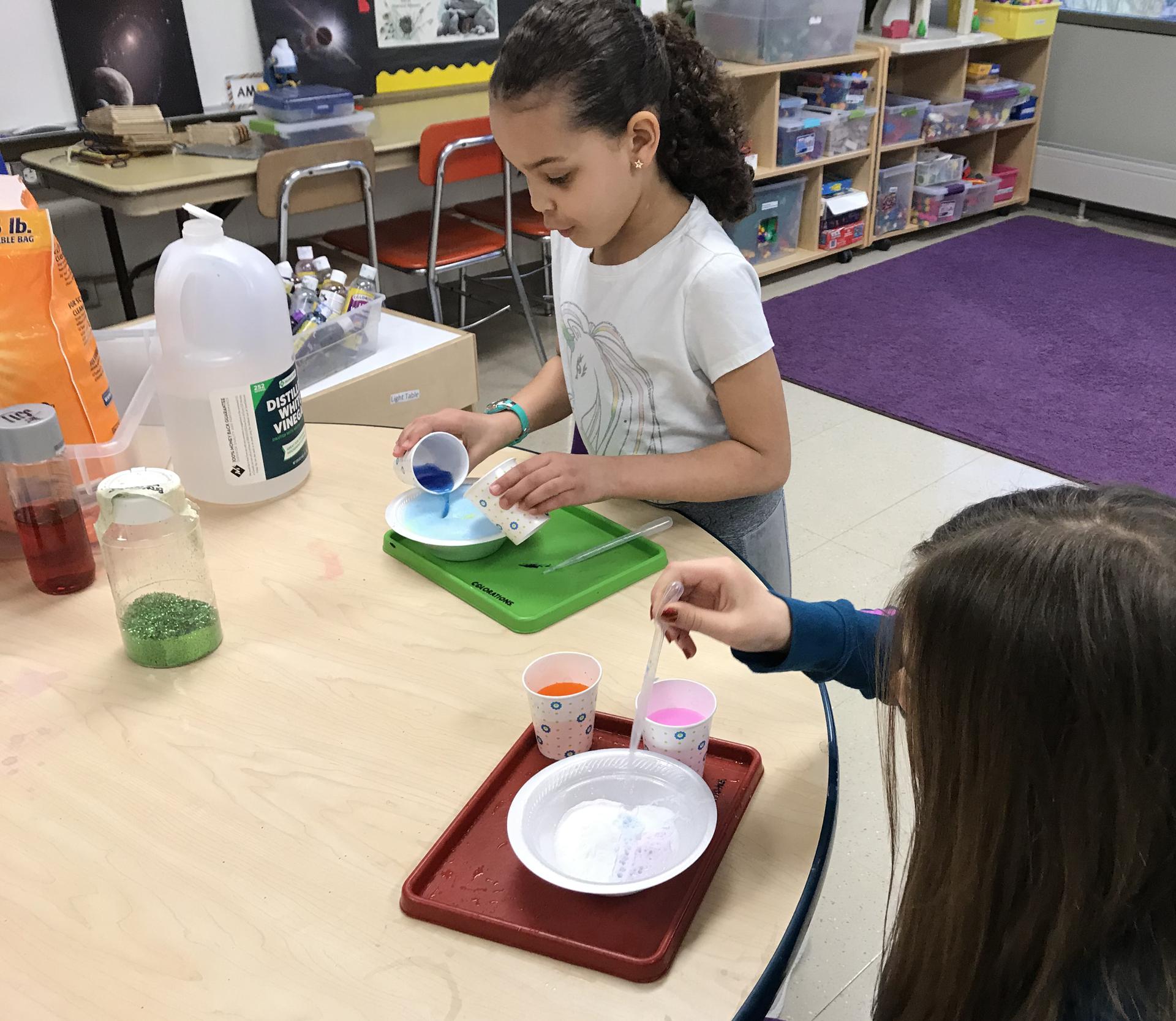 » Tiger Club Childcare
Providing childcare for healthcare & essential workers

Fridley Community Education Tiger Club has been providing free childcare to children of healthcare and essential workers. Following all CDC and Minnesota Department of Health guidelines, all students and staff are screened daily upon arrival. Staff members have been providing choice-based activities, which include science, math, drama, or art-based activities, as well as time for students to work on distance learning materials.
To maintain proper social distancing, group sizes are kept low and meal times are staggered - all while surfaces are routinely sanitized to ensure safety!

"It's certainly been a challenge but the team here is extraordinarily up for the task. It's amazing what our staff has been doing with very little prep time, all while maintaining a positive outlook," said Tiger Club Coordinator Sally Leone.

Click here for more information on childcare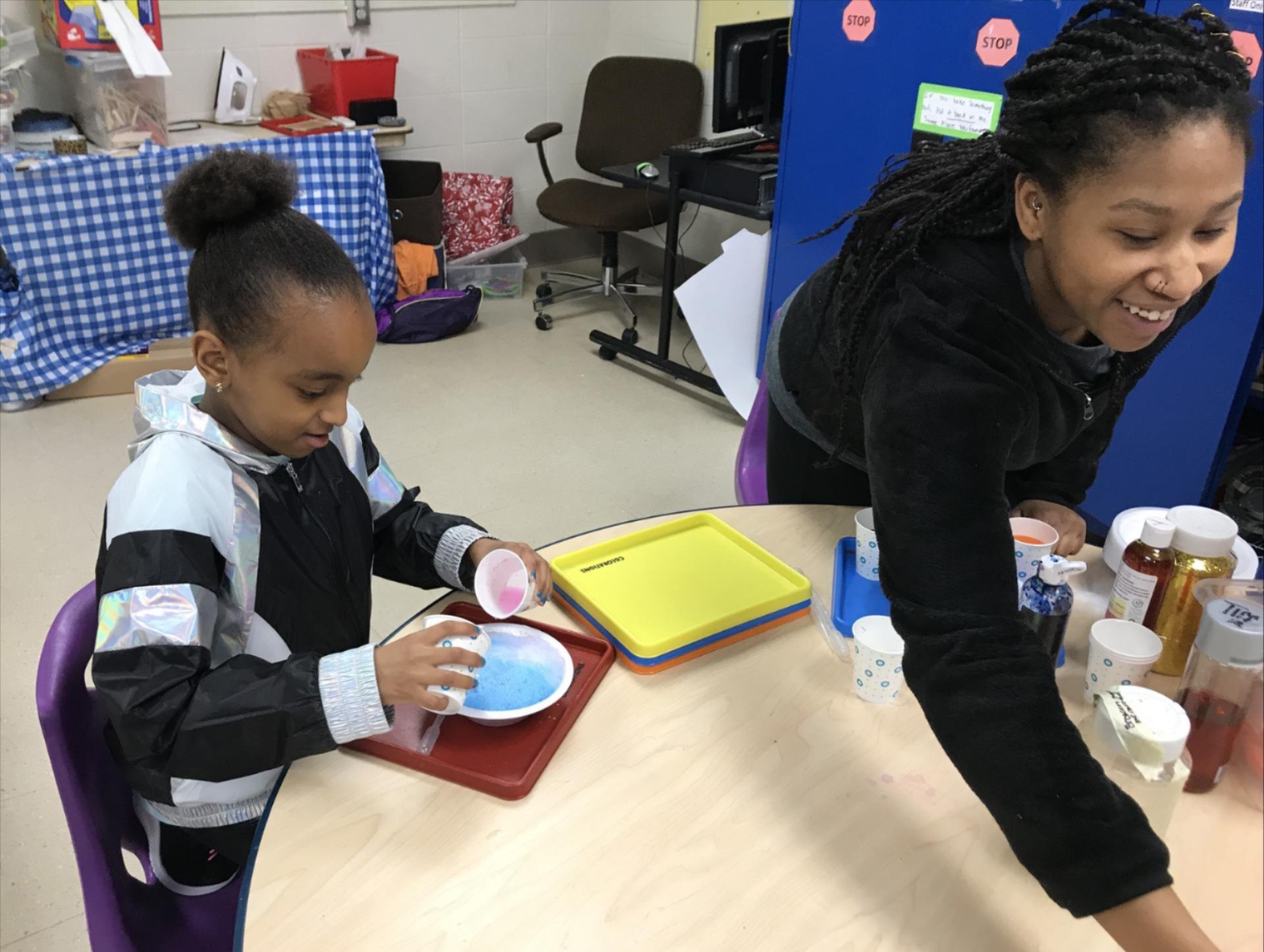 Fridley High School students earn National Scholastic Gold Medal Awards


Congratulations to Baobai Xiong and Yangchen Namgyal, who both received Gold Medals at the National Scholastic Art and Writing Competition! The Gold Medal is awarded to the most outstanding works in the nation. Namgyal was awarded for her drawing, "Self-Portrait" and Xiong for her photograph, "Grandma's Hands." Both students earned Gold Key awards for their work in the Minnesota Scholastic Art competition, which made their artwork eligible to receive national awards.
Xiong and Namgyal are second-year IB Diploma Programme (DP) Visual Arts students. In IB DP Visual Arts, students develop analytical skills in problem solving while gaining technical skills. Students study the exploration and comparison of artworks and artists from different contexts and experimentation with media, accompanied by critical self-reflection.
Both students will be recognized at the 2020 National Ceremony on June 4, 2020 at Carnegie Hall in New York City. Congratulations to our students!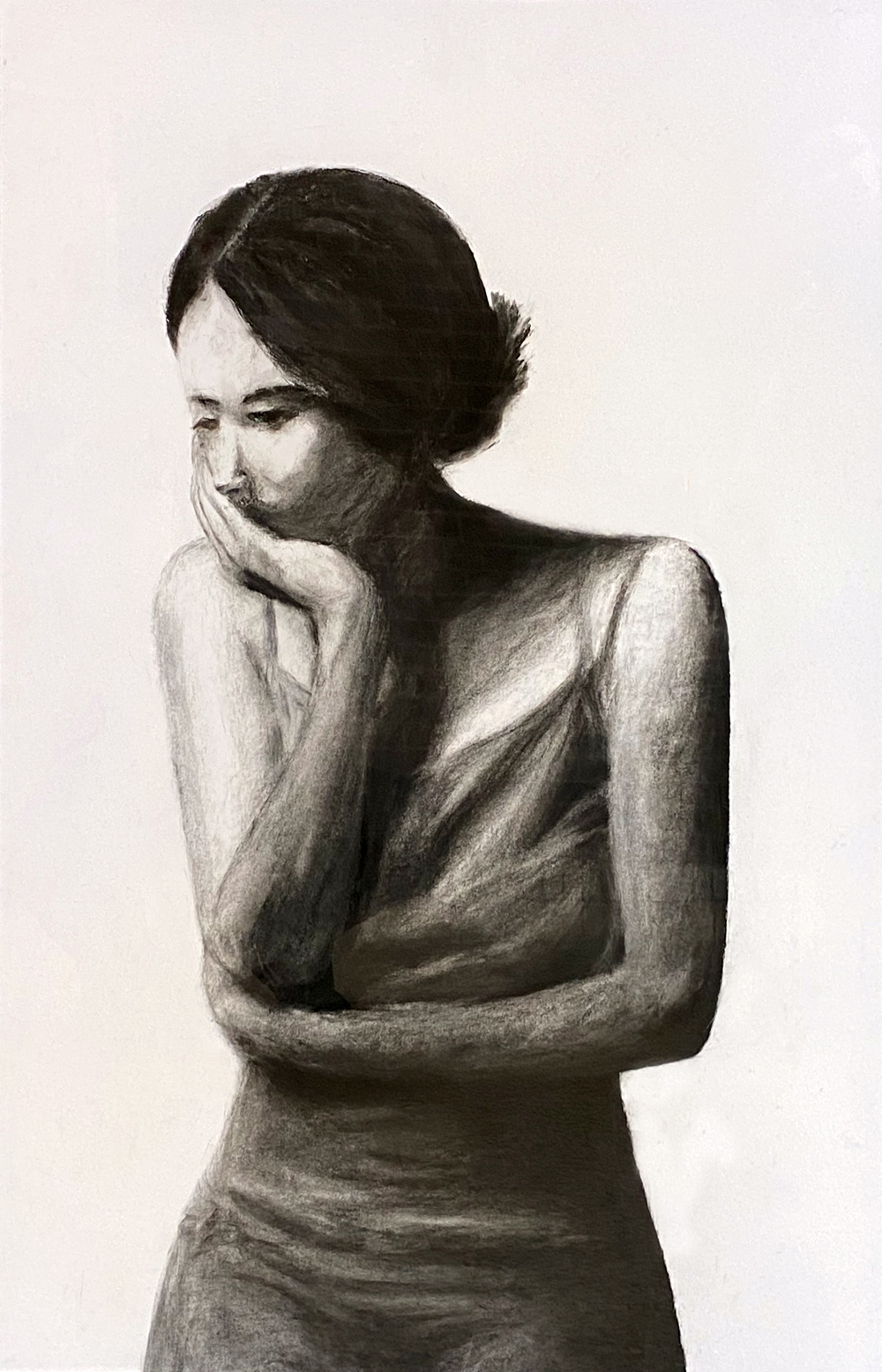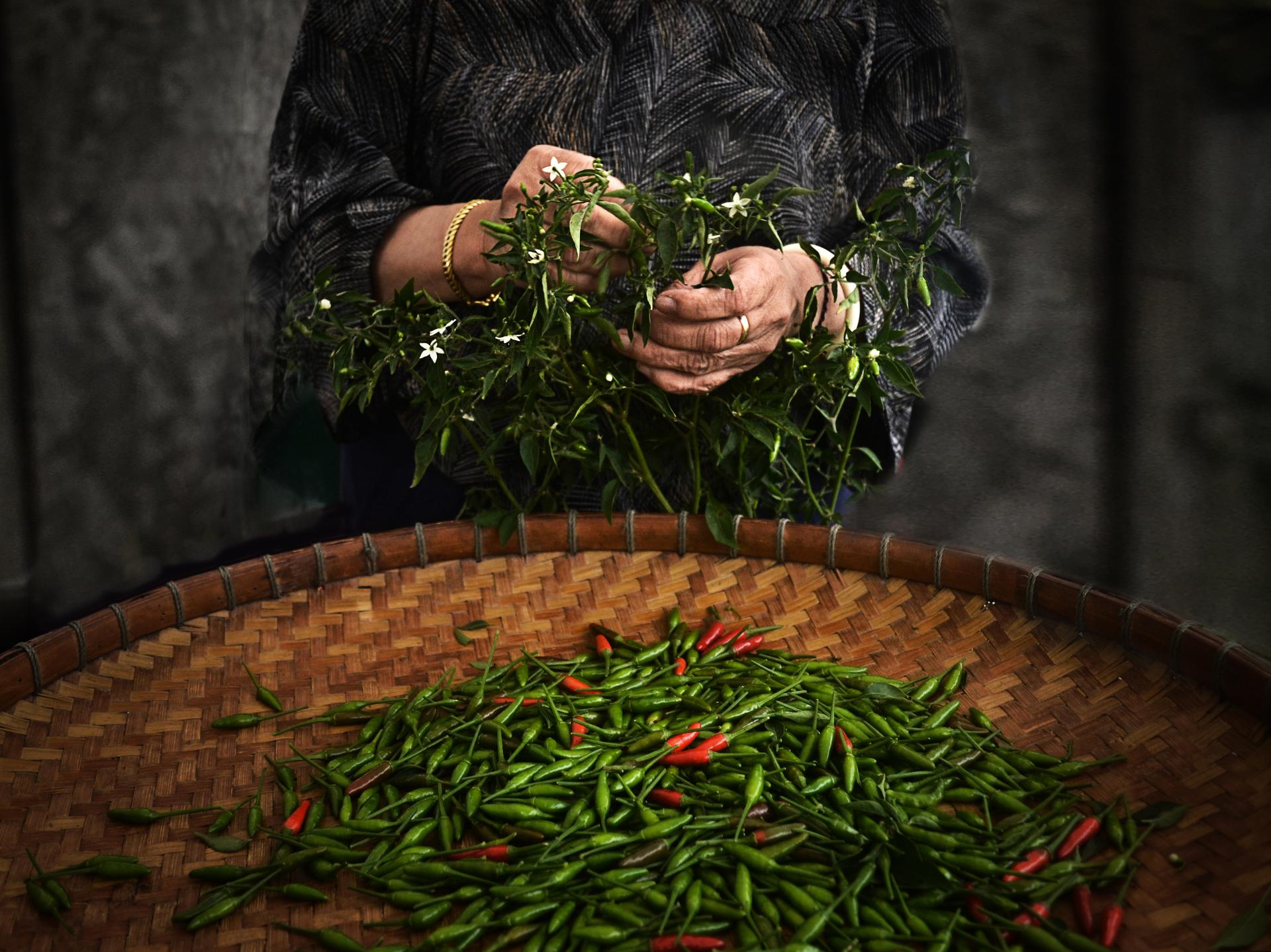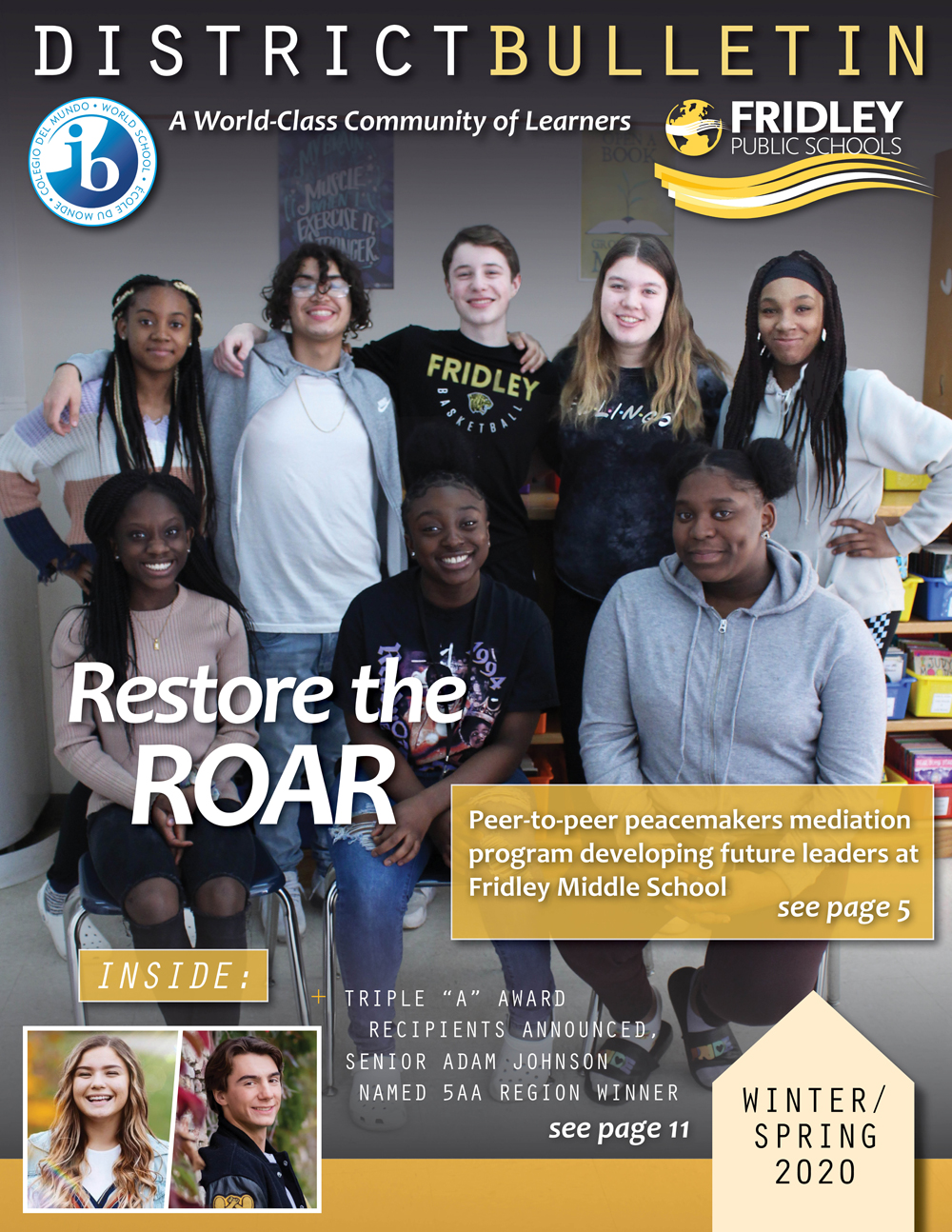 » Fridley District Bulletin - Coming to your mailbox!

All Fridley school district parents and resident community members can expect to receive their copy of the Fridley Winter/Spring 2020 District Bulletin in their home mailboxes within the next week. The Bulletin contains news feature stories and information from the winter and spring months throughout the district.

If you do not receive your District Bulletin, please contact us at communications@fridley.k12.mn.us
» Resources for students & families

Our district's student service support teams have put together a list of resources to help support families during these difficult times. Click the button to view information that includes: Low cost internet service, meals and groceries, mental health services, and social emotional support.
Fridley Public Schools
6000 West Moore Lake Drive, Fridley, MN 55432
763-502-0000 | www.fridley.k12.mn.us