*If images are NOT showing up for you, please click here to View in Browser
Yesterday, Governor Tim Walz announced that all Minnesota public and charter schools will remain closed for the remainder of the 2019-20 school year. This means that Distance Learning will continue for students through the end of the school year.


We encourage parents and guardians to continue to support their children's learning at home. With your help and support, we can together ensure that our young scholars continue to learn.


We will continue to prepare curriculum content, prepare learning packets for students, and prioritize devices for families in need. Meals will also be provided to all our students during regularly scheduled learning days. Our commitment to our families is that we will do the best that we can to support our students and families during these challenging times.
Our world has changed, and our new normal is unlike anything we have experienced before. If you need support or assistance, please reach out to your child's teacher, dean, or principal - and we will do our best to support you. We are here to support our students and families. Each one of our schools also has a student support team that is available and ready to support students. We will get through this together.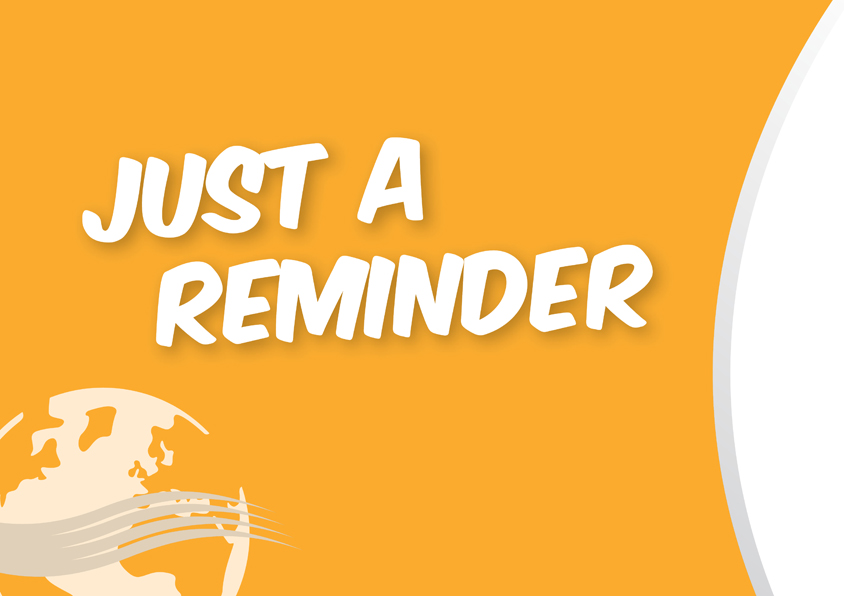 There will be no Distance Learning for students on Monday, April 27. School meals will not be served.


Additionally, as announced by the Governor, Friday, May 1 and Monday, May 4 will be Planning Days for staff. There will be no Distance Learning for students.

We'd like to give a big THANK YOU to our administrative professionals around the district who keep our offices running smoothly, day-in and day-out! Your behind-the-scenes work is the essential bridge between staff, parents, students and administration. Thank you for helping manage the daily logistics that support the efficiency and organization of your school, building, or department. We appreciate you and we are grateful for what you do every day to serve our students, families and staff! Please enjoy the video below, honoring our incredible administrative professional staff members!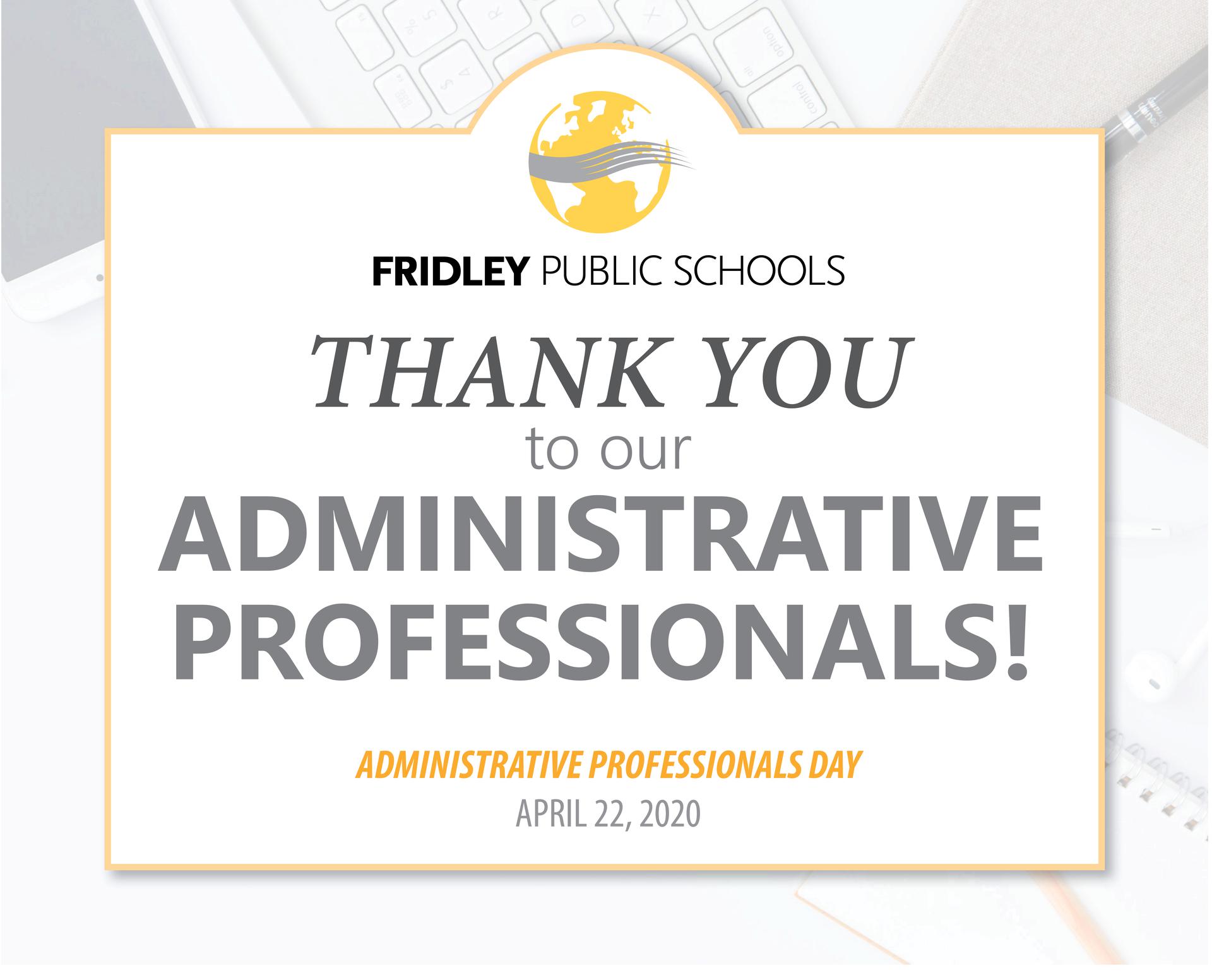 Click below to watch video: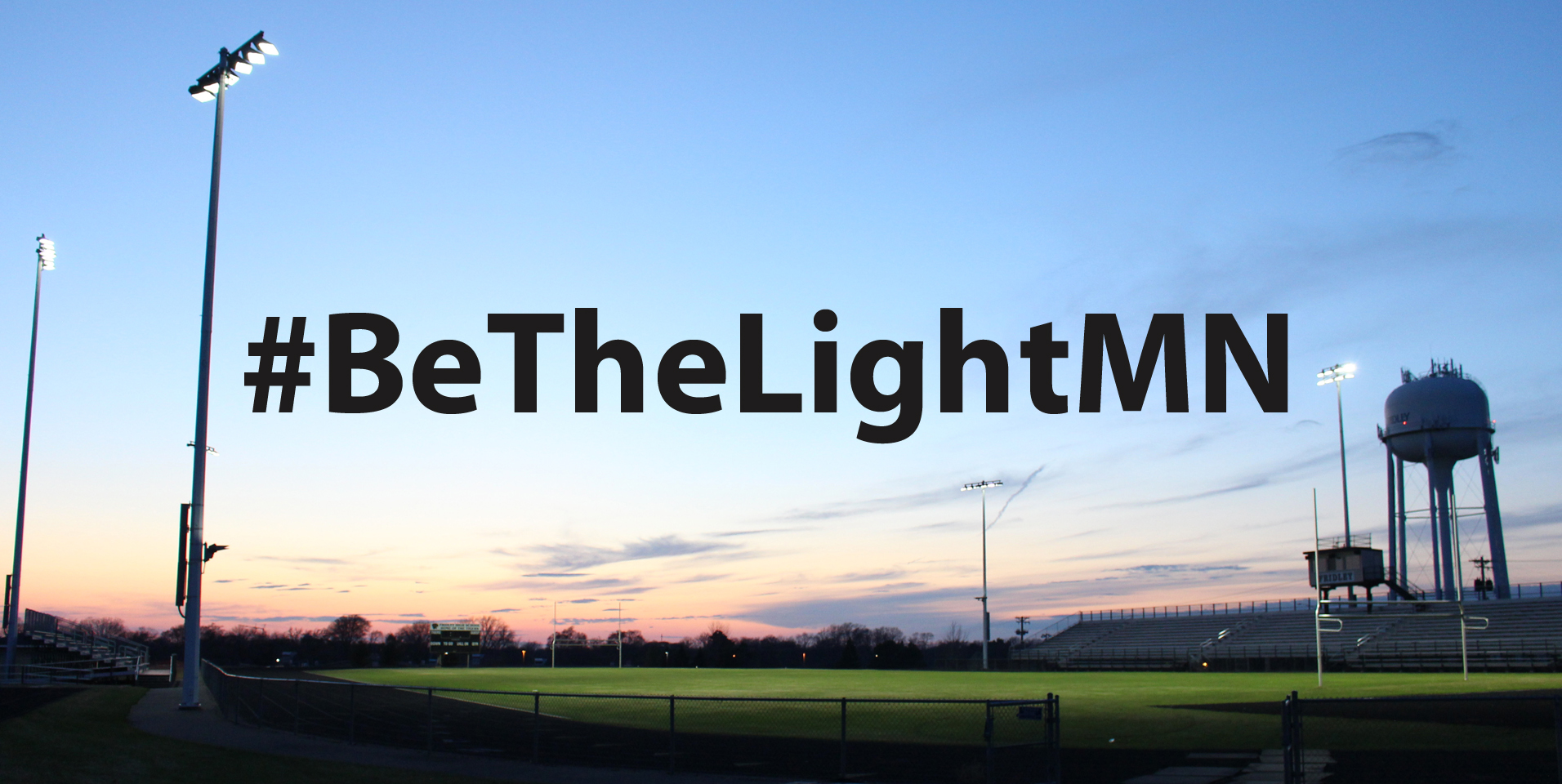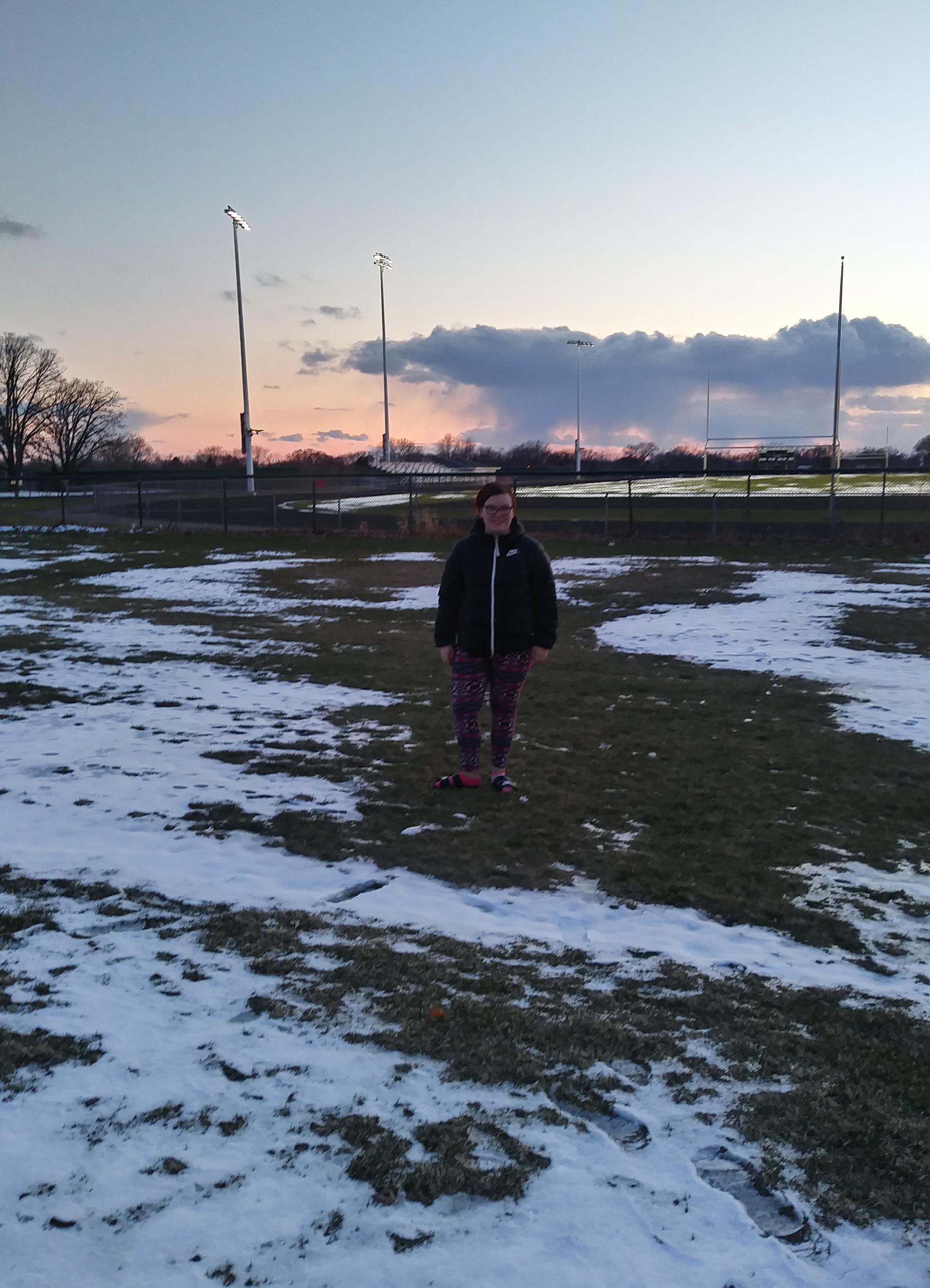 Honoring the Accomplishments of Our Students
The COVID-19 coronavirus pandemic has caused schools to close at a time when many celebrations honoring student achievements would have been taking place. While many events have been cancelled, we have not forgotten our students. The district is evaluating ways with which we can safely celebrate the hard work and accomplishments of our students, from our 4-year-old preschool Class of 2033 to our senior Class of 2020. We are so very proud of our students and we will do our best to honor and recognize their accomplishments.
Just a reminder that Fridley High School is participating in the #BeTheLightMN initiative by turning on our high school stadium lights at Bob O'Neill field, beginning at 8:00 PM every Monday night. To honor the Class of 2020, the lights will stay on for 20 minutes and 20 seconds. If you choose to see the lights in person, please follow the social distancing requirements. Thank you to Fridley High School senior Jessa Mattson who shared this photo with us! To the Fridley High School Class of 2020, our lights shine for you - GO TIGERS!
Do you have photos you would like to share?
We'd like to feature our Fridley students and staff Distance Learning adventures! Families, please feel free to send us photos of students in action and learning through Distance Learning. Staff is welcome to send photos - showing them in action, planning and delivering instruction to our students! Remember - We Got This Fridley! Send photos and a short description to communications@fridley.k12.mn.us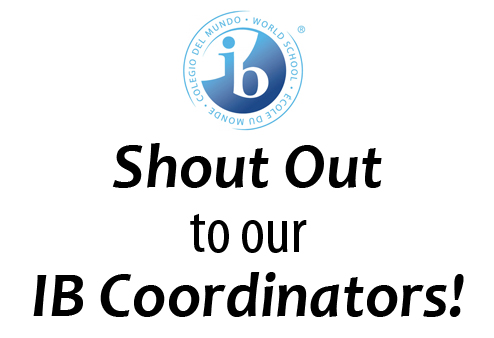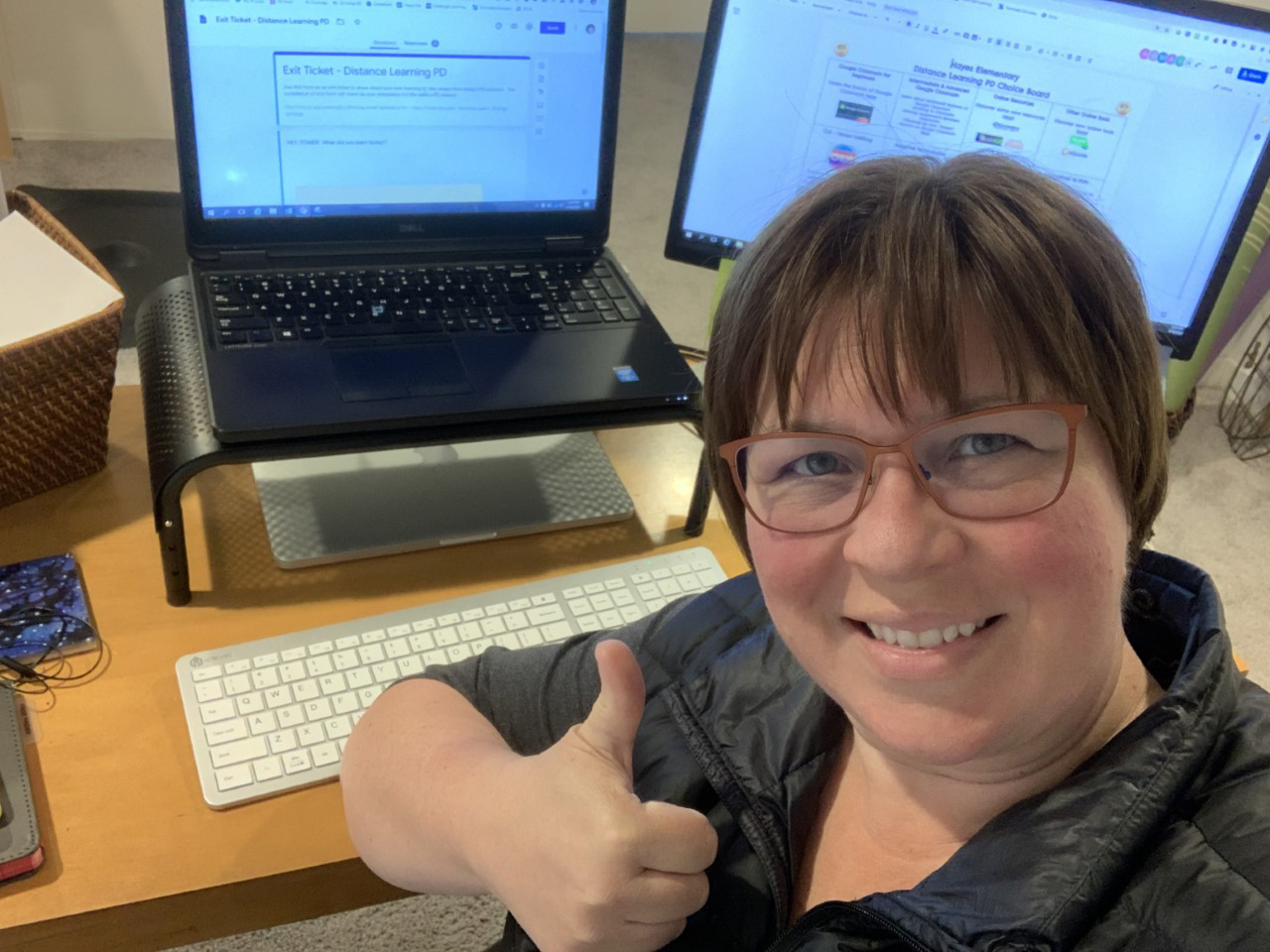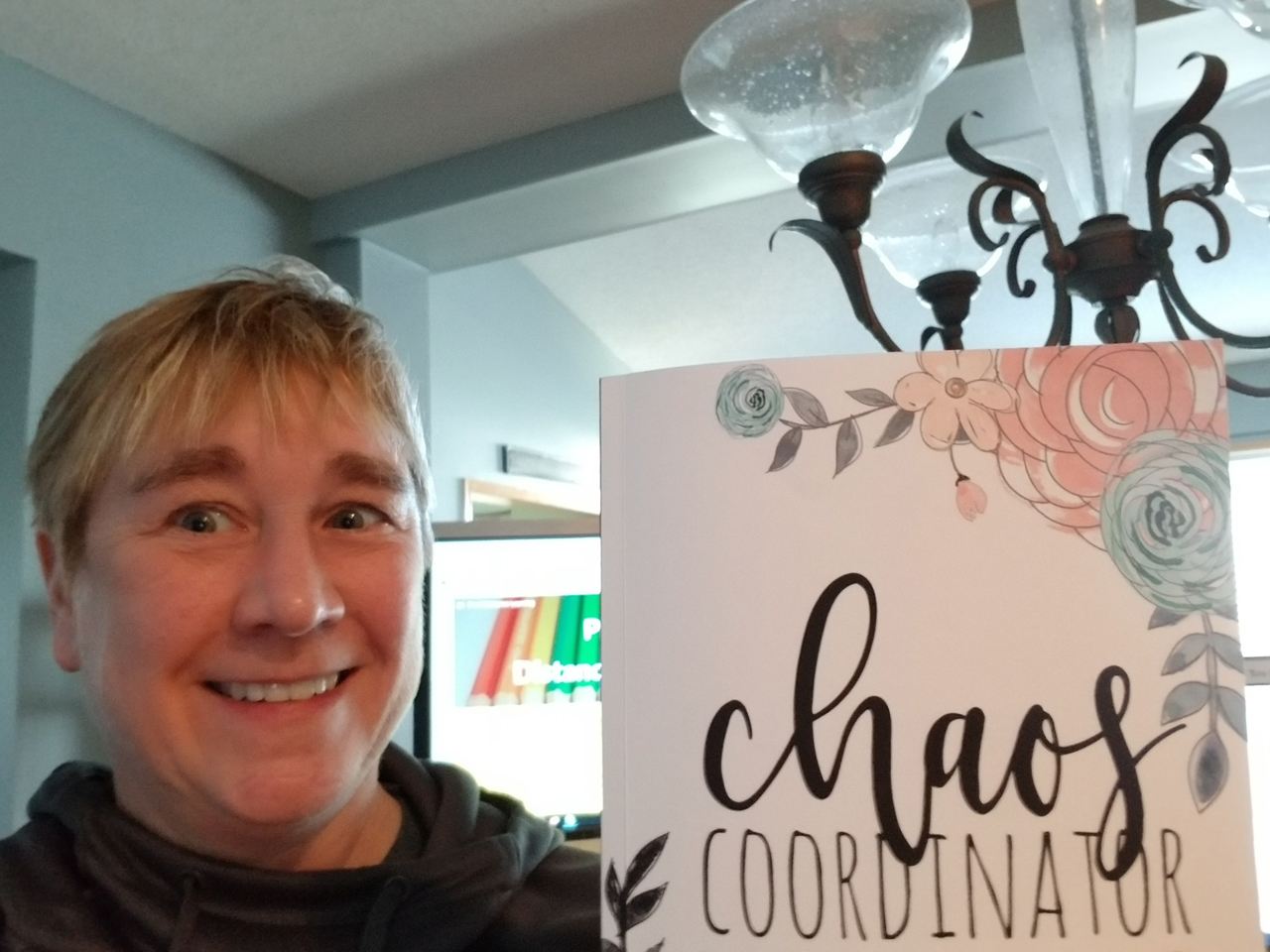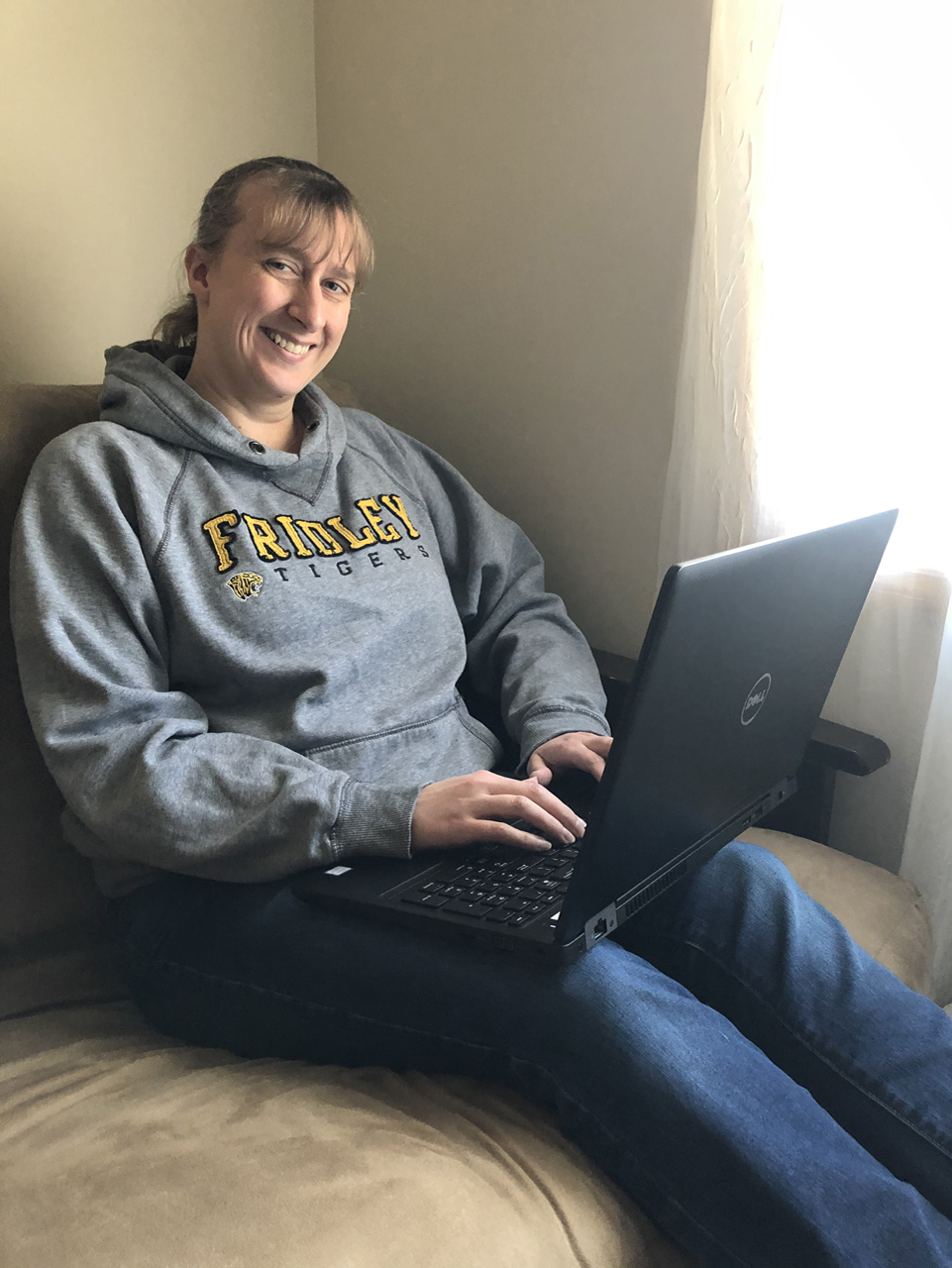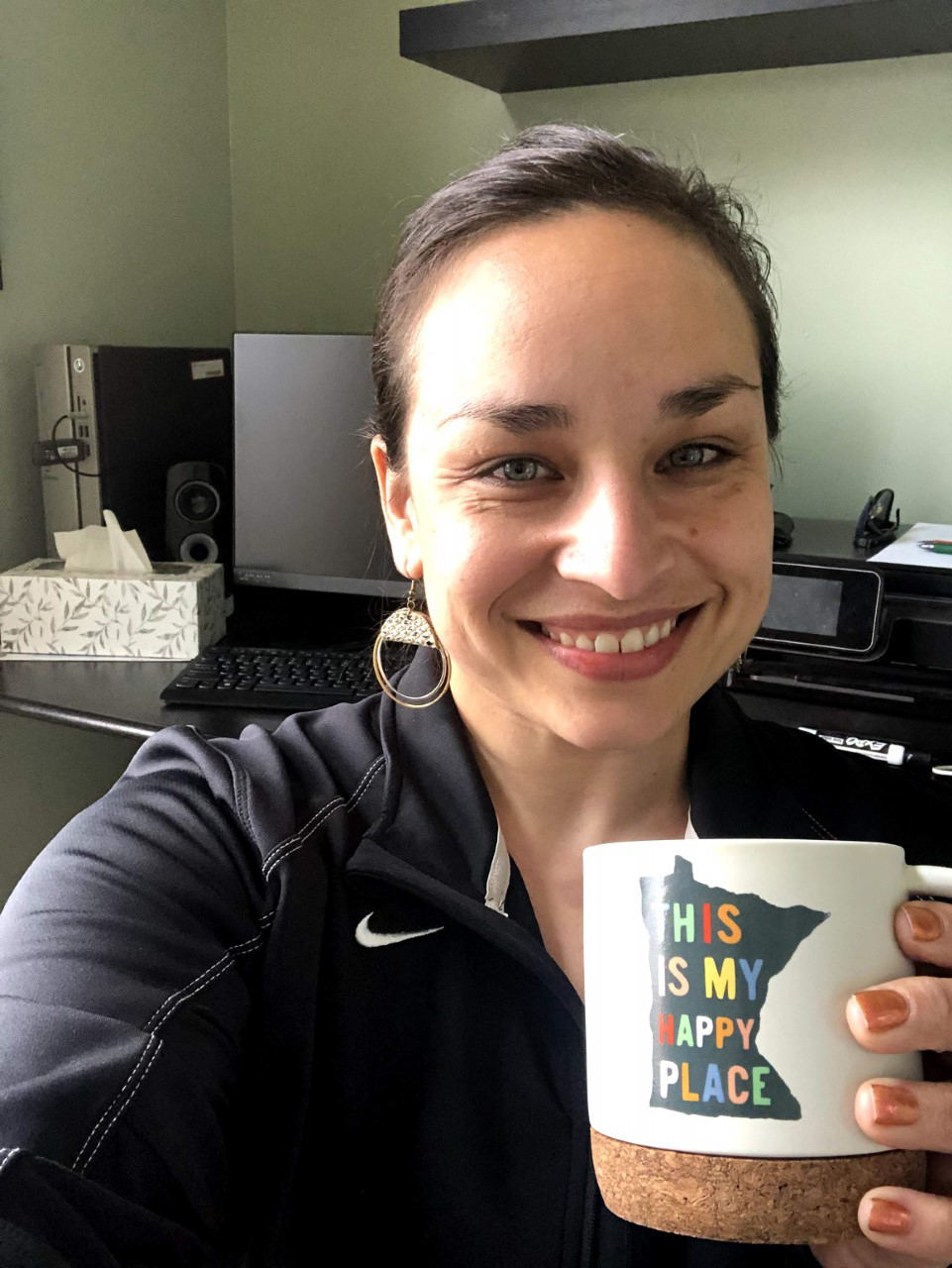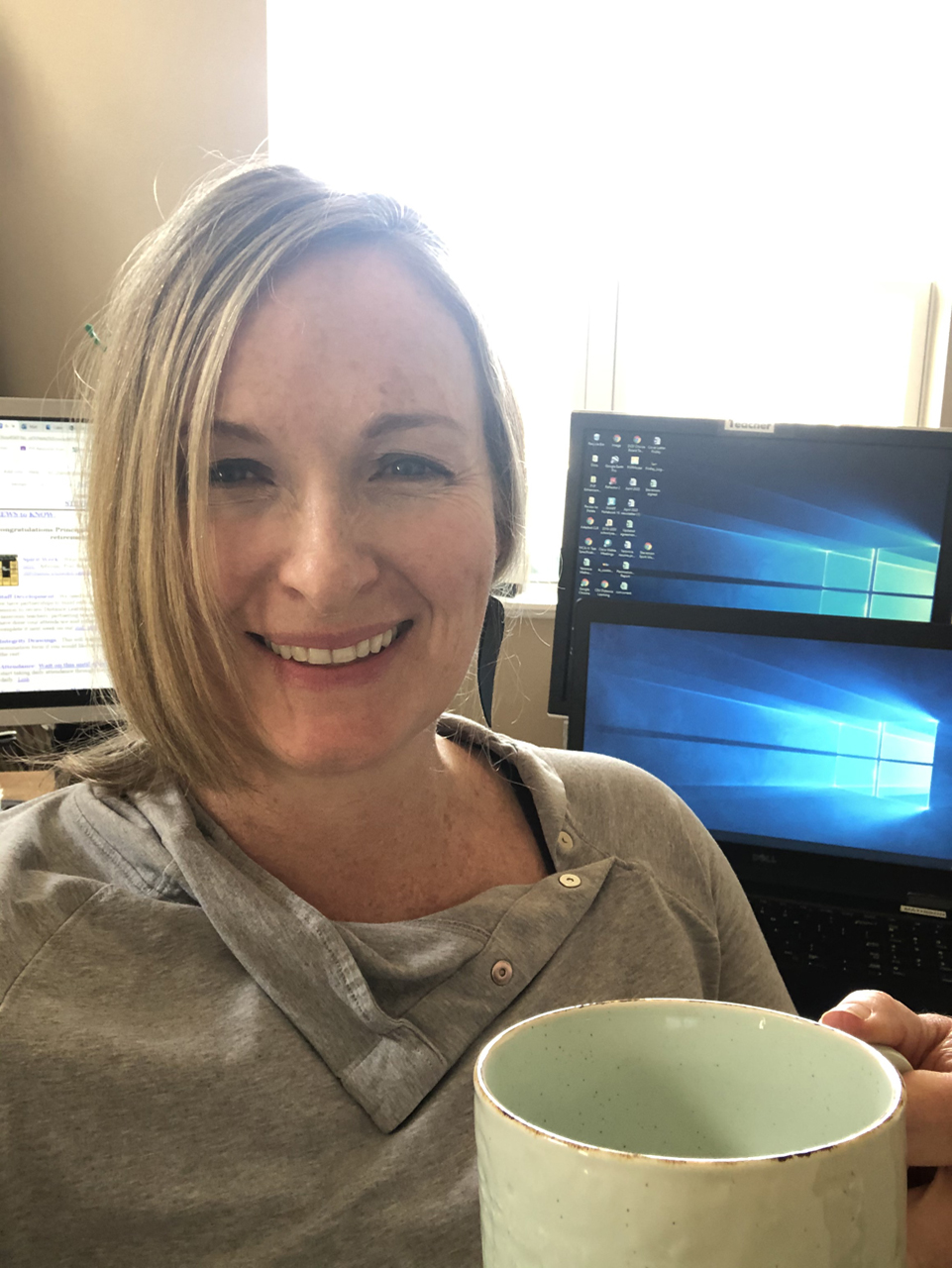 We'd like to give a special shout out to our International Baccalaureate (IB) Coordinators (Top left to right) Kirsten Wickman (IB PYP, Hayes), Karin Beckstrand (IB PYP, Preschool), (Bottom left to right) Jessica Baker (IB DP & CP), Kari Reiter (IB MYP), Veronica Mathison (IB PYP, Stevenson), who have worked incredibly hard throughout the COVID-19 school closure. From completing Distance Learning plans to finalizing and maintaining our schools' Google Classroom sites, they continue to ensure that all IB curriculum framework requirements are met. They work behind-the-scenes, directly supporting teachers who are delivering online instruction to students. We appreciate the work that you do!

Meals served every weekday! Grab your lunch at one of our meal distribution sites!
Please remember - we are continuing to serve lunch to all students (ages 18 and under) at various locations throughout the district! Grab-and-go meals are served everyday weekday from 11 AM to 1 PM - Each meal includes a lunch and breakfast.
Locations include Fridley High School, Hayes Elementary School, and bus route locations. Click here to view all meal distribution sites and guidelines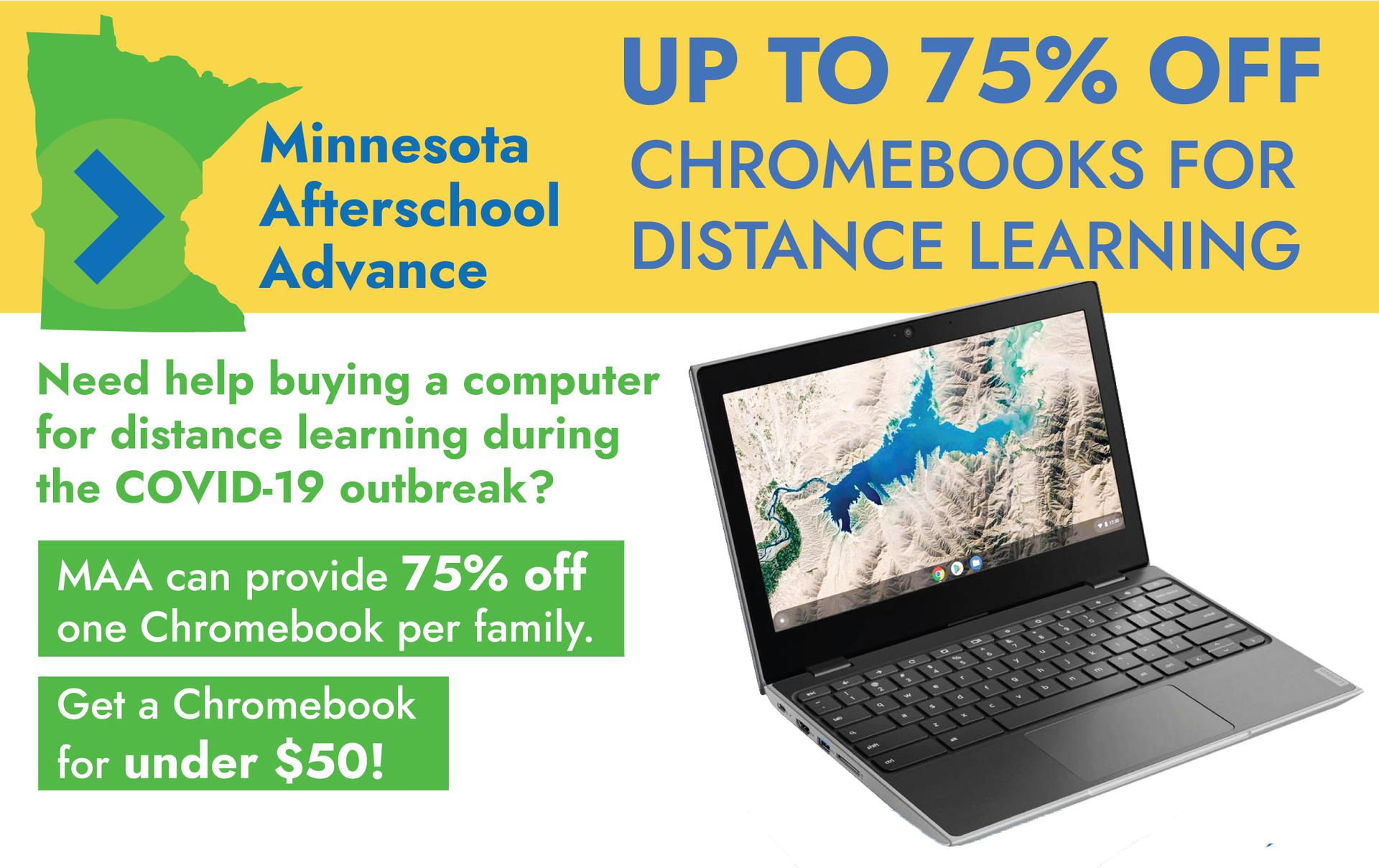 For families who are interested in purchasing their own Chromebook devices: Minnesota Afterschool Advance is offering a 75% off discount on Chromebook devices during this time. Please click the flyer links below for more information or click here to visit www.mnafterschool.org/chromebooks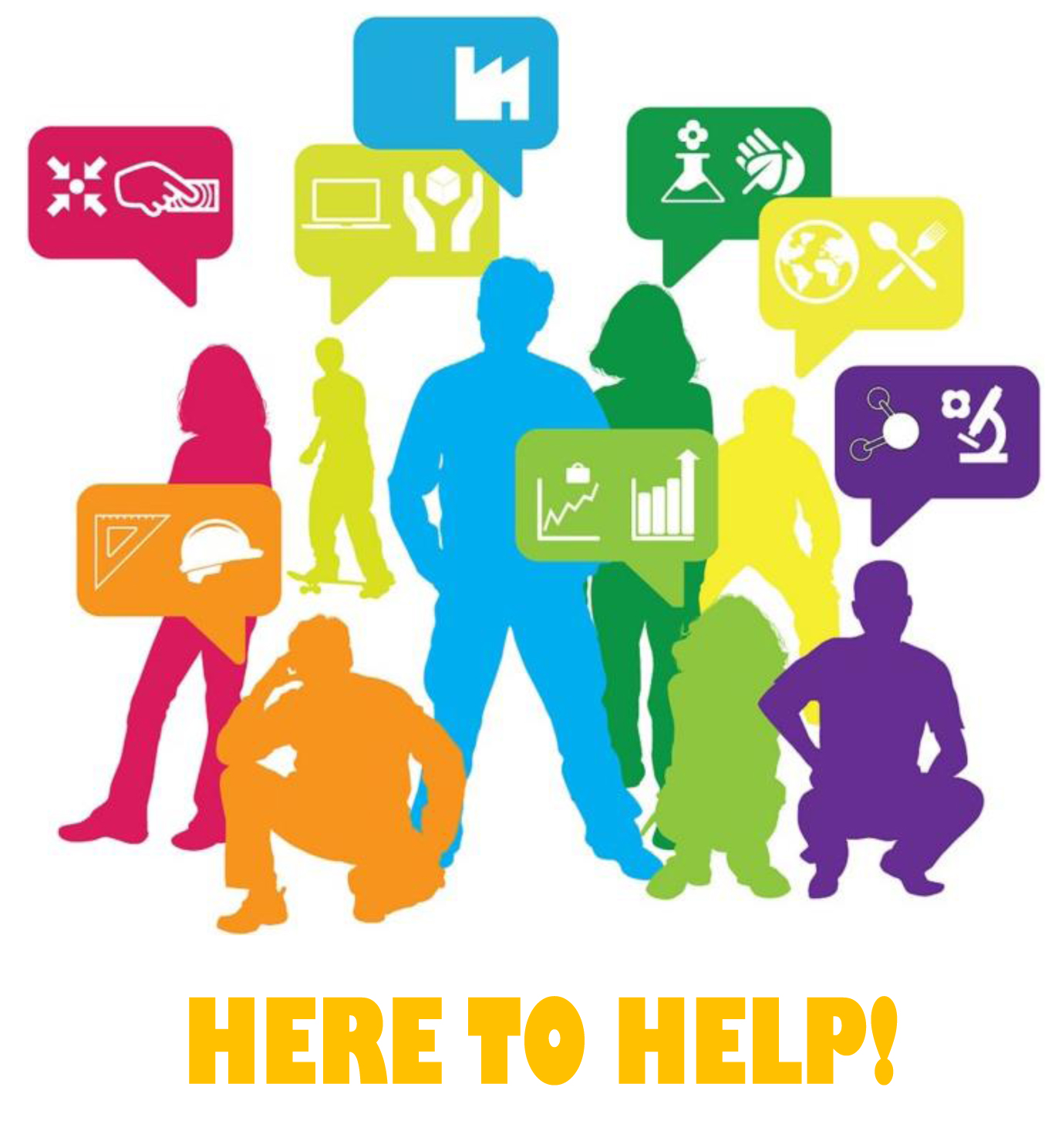 The Anoka County Job Training Center is offering FREE assistance to students - services include One-On-One Counselor Assistance, Paid Internships and Work Experience Opportunities, Job Openings, and Free Webinars on how to write a resume, interview tips and job search assistance. Click the button below to view the flyer and find links to resources.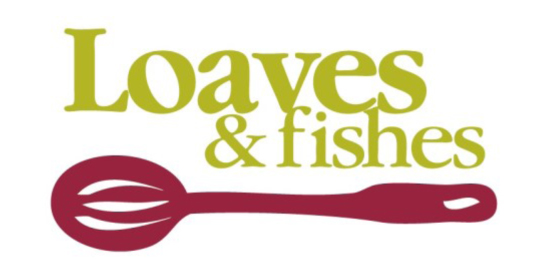 » Loaves & Fishes Family Dining Sites
Thanks to community support and organizations supporting families during this challenging time, families can access meals in multiple locations throughout the Metro Area. Click the button below to find a location closest to you.
» Resources for students & families
Our district's student service support teams have put together a list of resources to help support families during these difficult times. This Resource List is being continuously updated. Click the button to view information that includes: Low cost internet service, meals and groceries, mental health services, and social emotional support.

April 2020 School Board Meeting
The Fridley School Board held its monthly meeting on Tuesday, April 21. The meeting, which was held virtually, was broadcast on City of Fridley Channel 14 and is available on YouTube. Click the image link or click here to view the meeting.
Fridley Public Schools
6000 West Moore Lake Drive, Fridley, MN 55432
763-502-0000 | www.fridley.k12.mn.us