We hope you are doing well and taking care of yourselves and your families. Congratulations on completing another week of Distance Learning!
We want to remind you that, per Governor Walz's executive order on school closure, students will not be participating in Distance Learning on Monday, May 4. Staff members will be using this day for planning.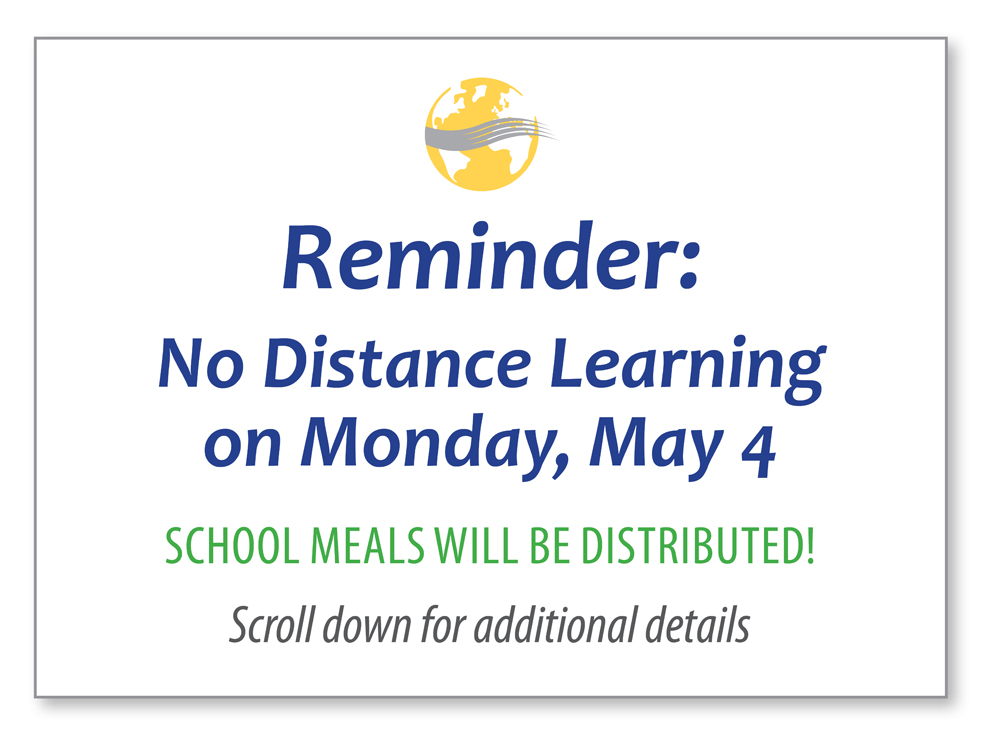 As we continue to navigate through this unprecedented time, please reach out to your child's teacher, dean, or principal if you need support or assistance - and we will do our best to support you. Each one of our schools has a student support team that is available and ready to support students. In addition, please scroll down to view more resources for our families - including school supplies, dining sites, student assistance programs, and more! Remember - We will get through this together - we got this Fridley!

Around this time every year, Fridley Public Schools holds a celebration to honor and recognize the many volunteers who support our students, teachers and schools. Our volunteers give their valuable time and resources to support academic and extra curricular opportunities for our students. THANK YOU to all our volunteers - your contributions are greatly appreciated and you make a huge positive impact in our students lives. Although we cannot hold an in-person celebration this year, we hope you enjoy this Volunteer Appreciation Video below!
Click below to watch video: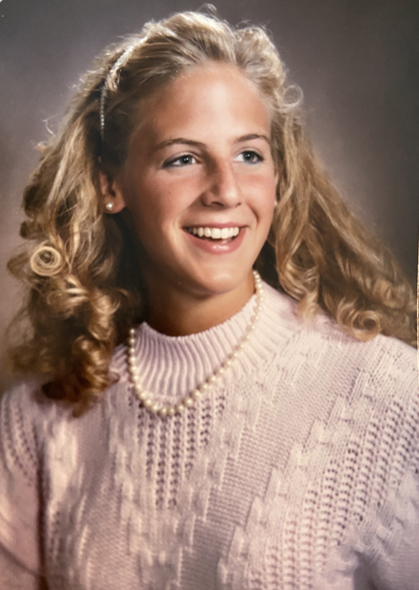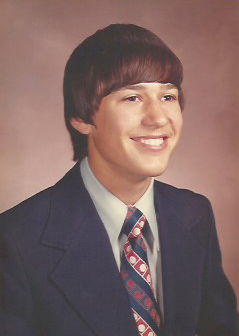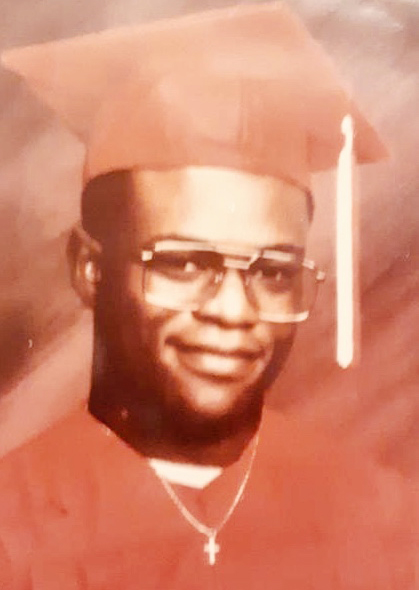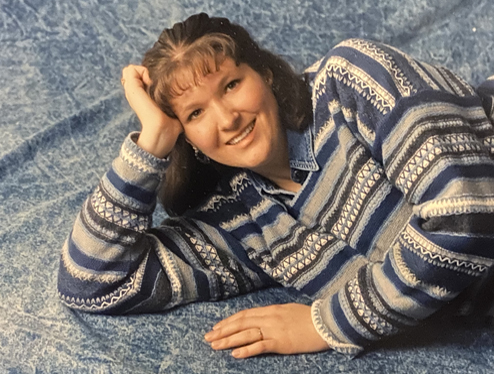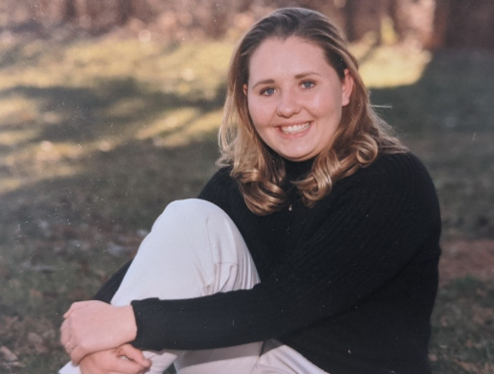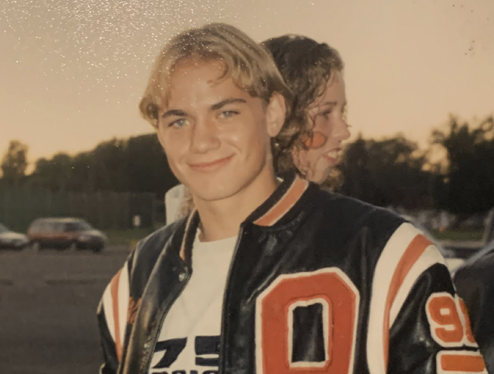 Do you recognize your school principal or assistant principal? Thank you to our school principals and assistant principals for sharing their Senior Class Photos!
Hover over each photo to reveal each identity!
We will continue to honor our seniors in various ways on social media -
Follow us now on: Facebook or Twitter.


Don't forget to share your own senior photos on your social media - tag us with the hashtag #HonoringFridleySeniors2020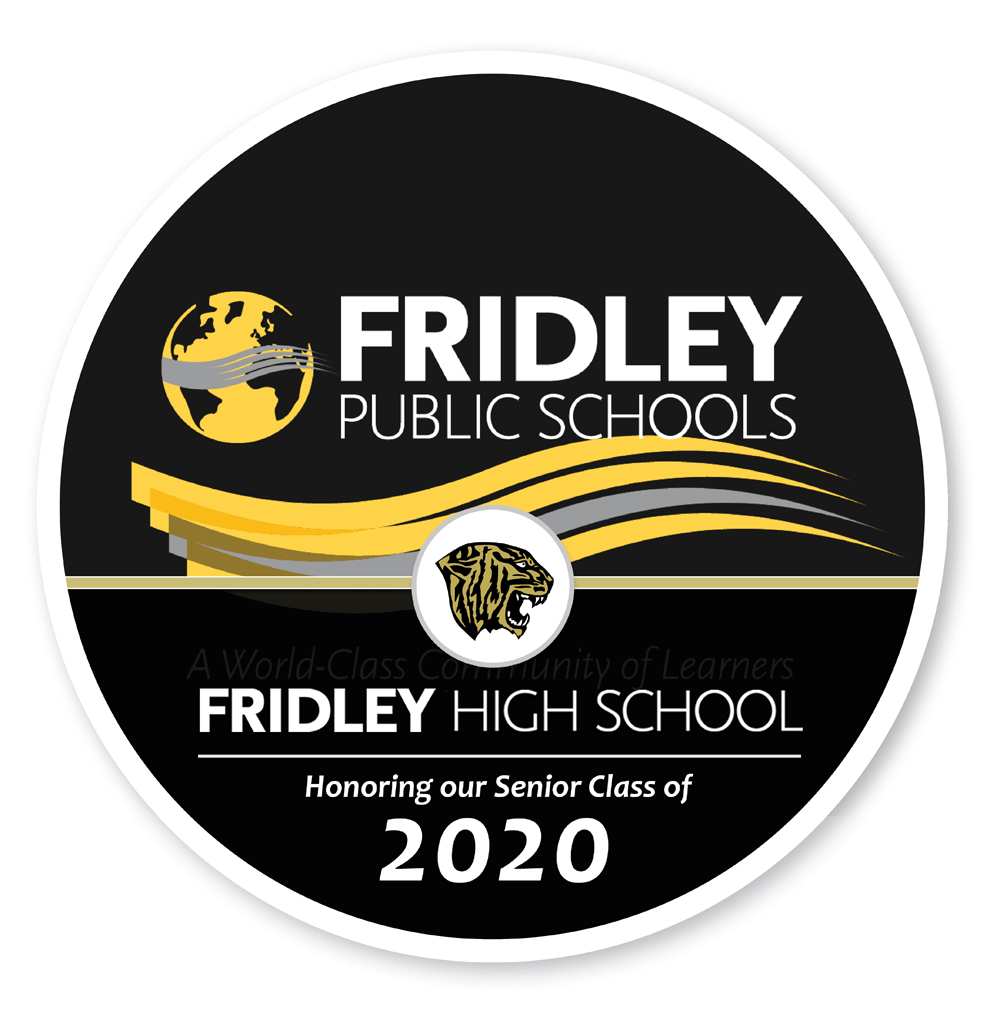 Honoring Our Senior Class of 2020 -
Use our new Facebook profile photo frame!
Use our new Facebook profile photo frame to join us in honoring the Fridley High School Class of 2020! 🎓🐯 Click the button below to update your profile photo.

Thanks to the generous support of the Fridley Lions Club, Fridley High School purchased yard signs for our graduating senior Class of 2020. The yard signs come with a removable stake that can be planted in a yard or displayed on a window. We are so proud of our seniors! GO TIGERS!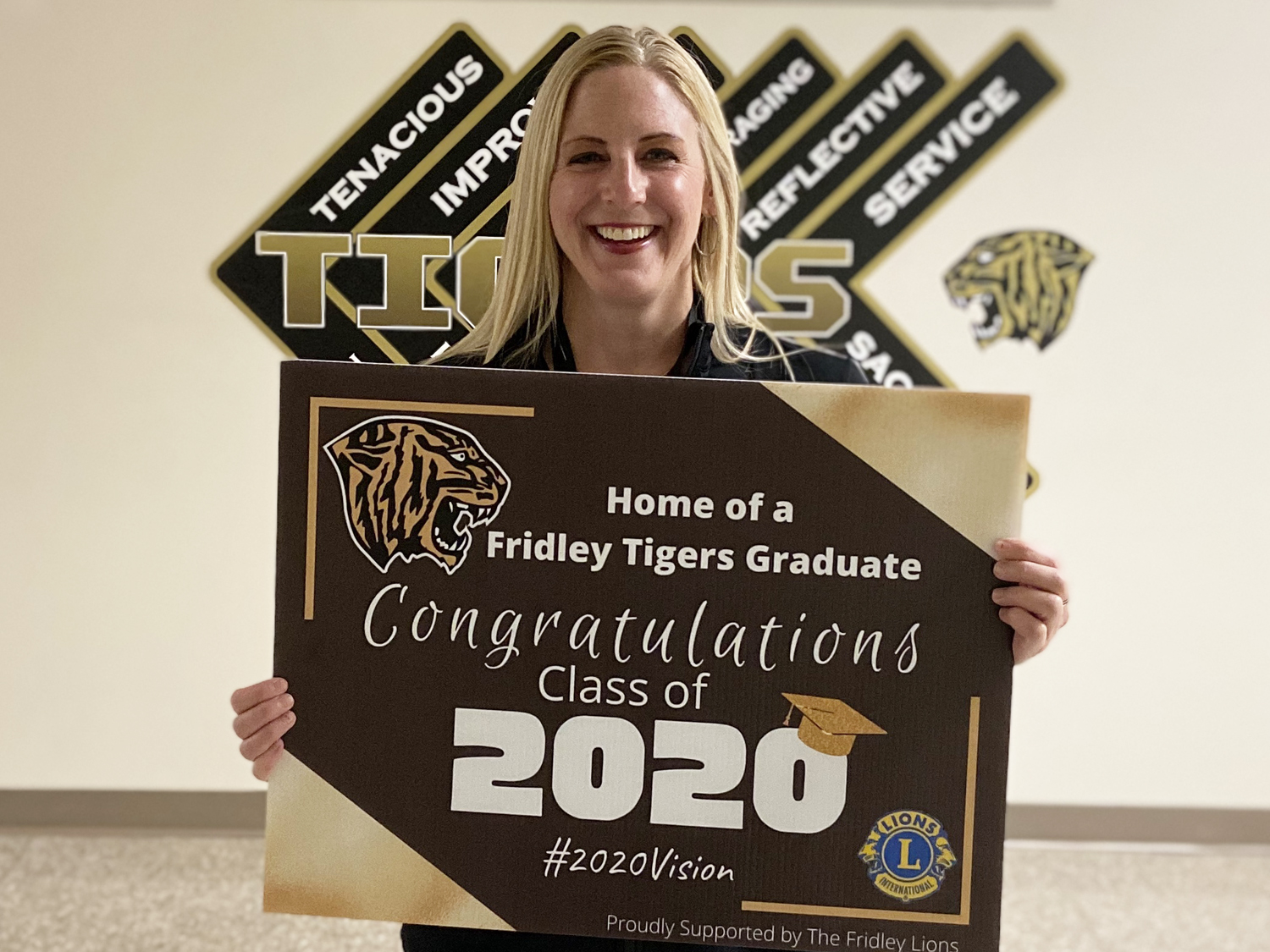 Yard Sign Pick Up Information: Seniors may pick up their yard signs on Tuesday, May 5 or Wednesday, May 6 from 10 AM - 2 PM in the circle at door 15 at Fridley High School. During this time, you can also pick up any items that you may have in a school or gym locker. Please do not get out of your car. Your items will be brought to you.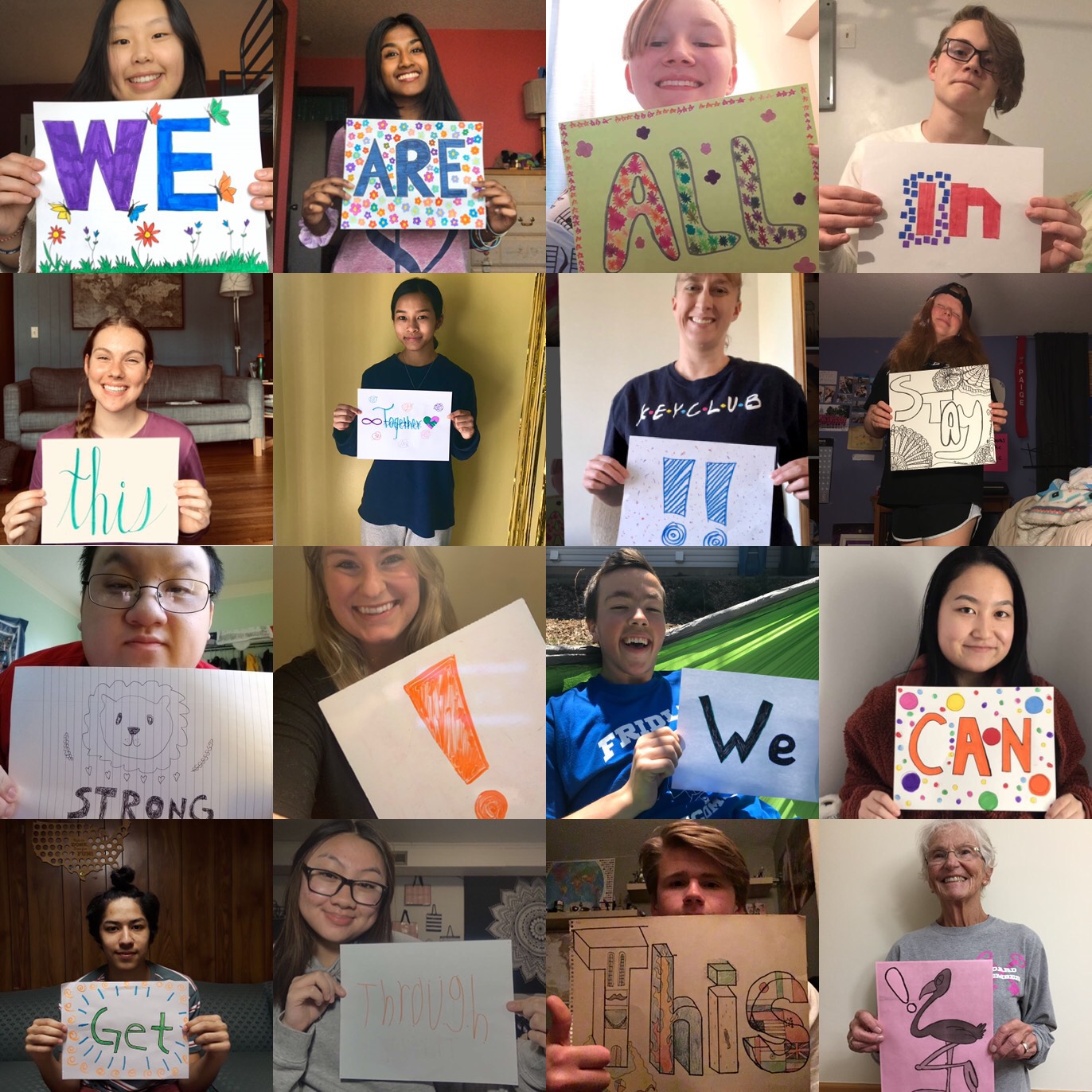 Thank you to the Fridley High School Key Club for sharing this message with our
Fridley school community! Remember - we are all in this together!
Stay strong - be kind - and remain positive! #WeGotThisFridley!
Do you have photos you would like to share?
We'd like to feature our Fridley students and staff Distance Learning adventures! Families, please feel free to send us photos of students in action and learning through Distance Learning. Staff is welcome to send photos - showing them in action, planning and delivering instruction to our students! Remember - We Got This Fridley! Send photos and a short description to communications@fridley.k12.mn.us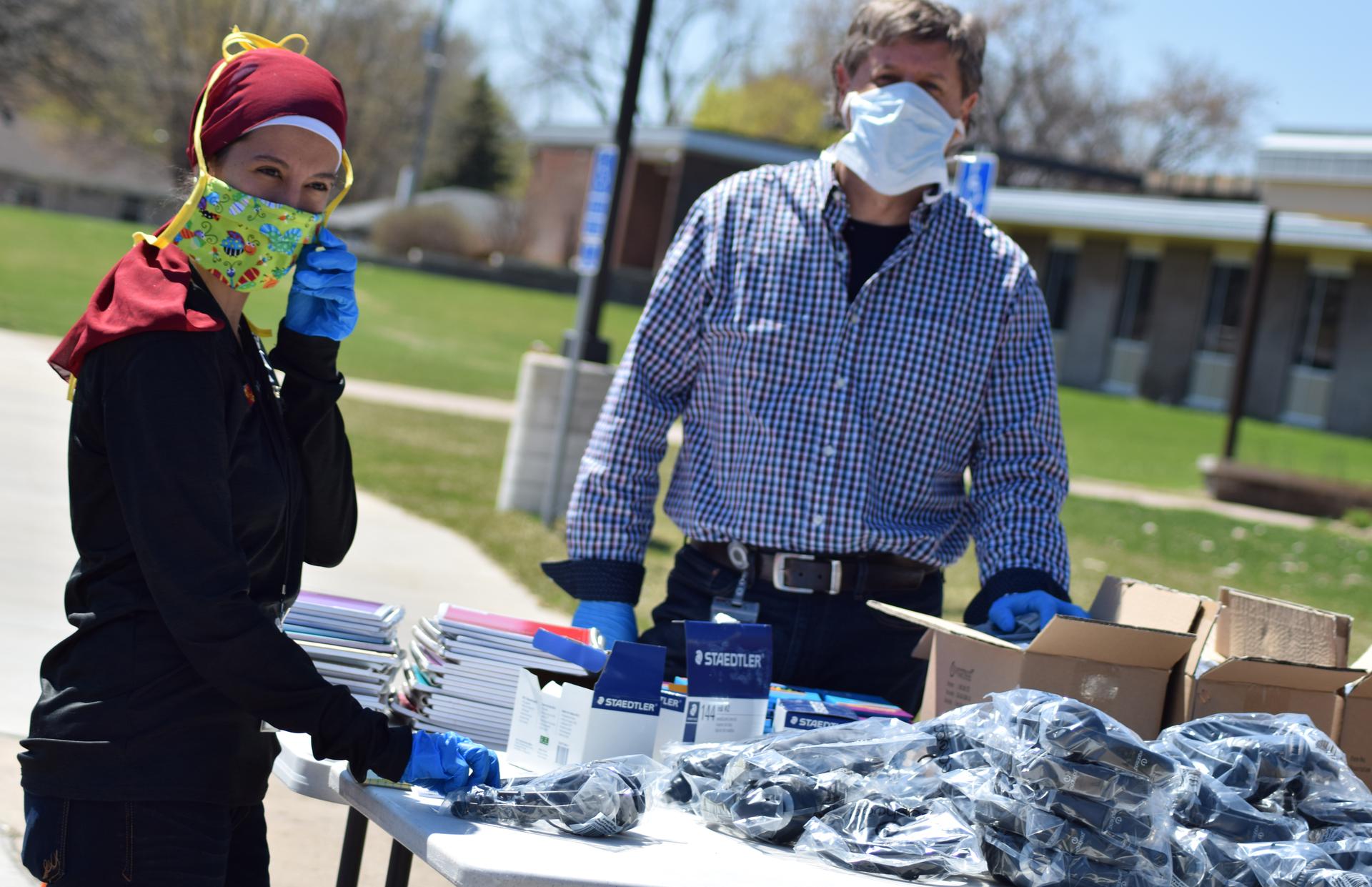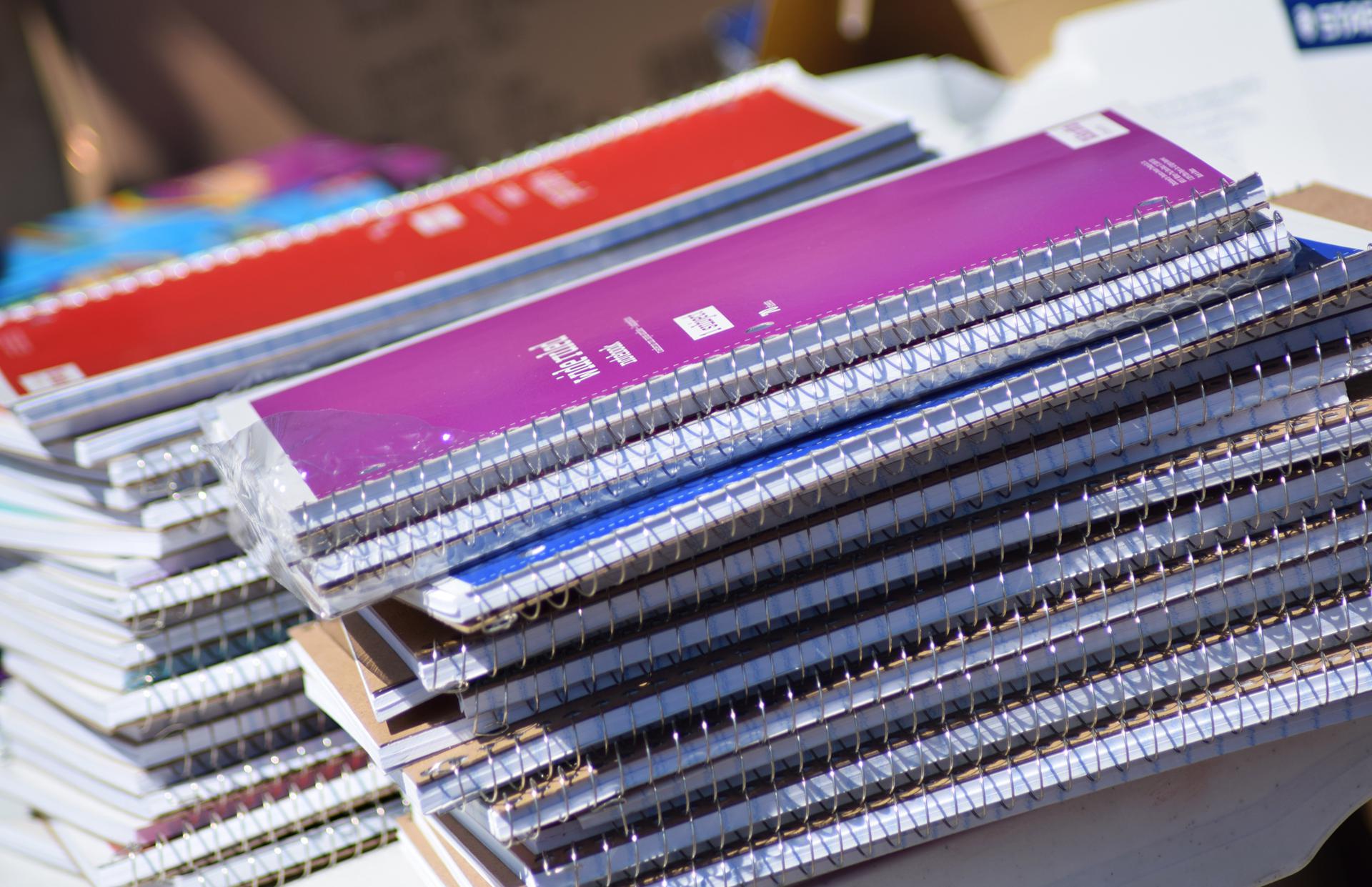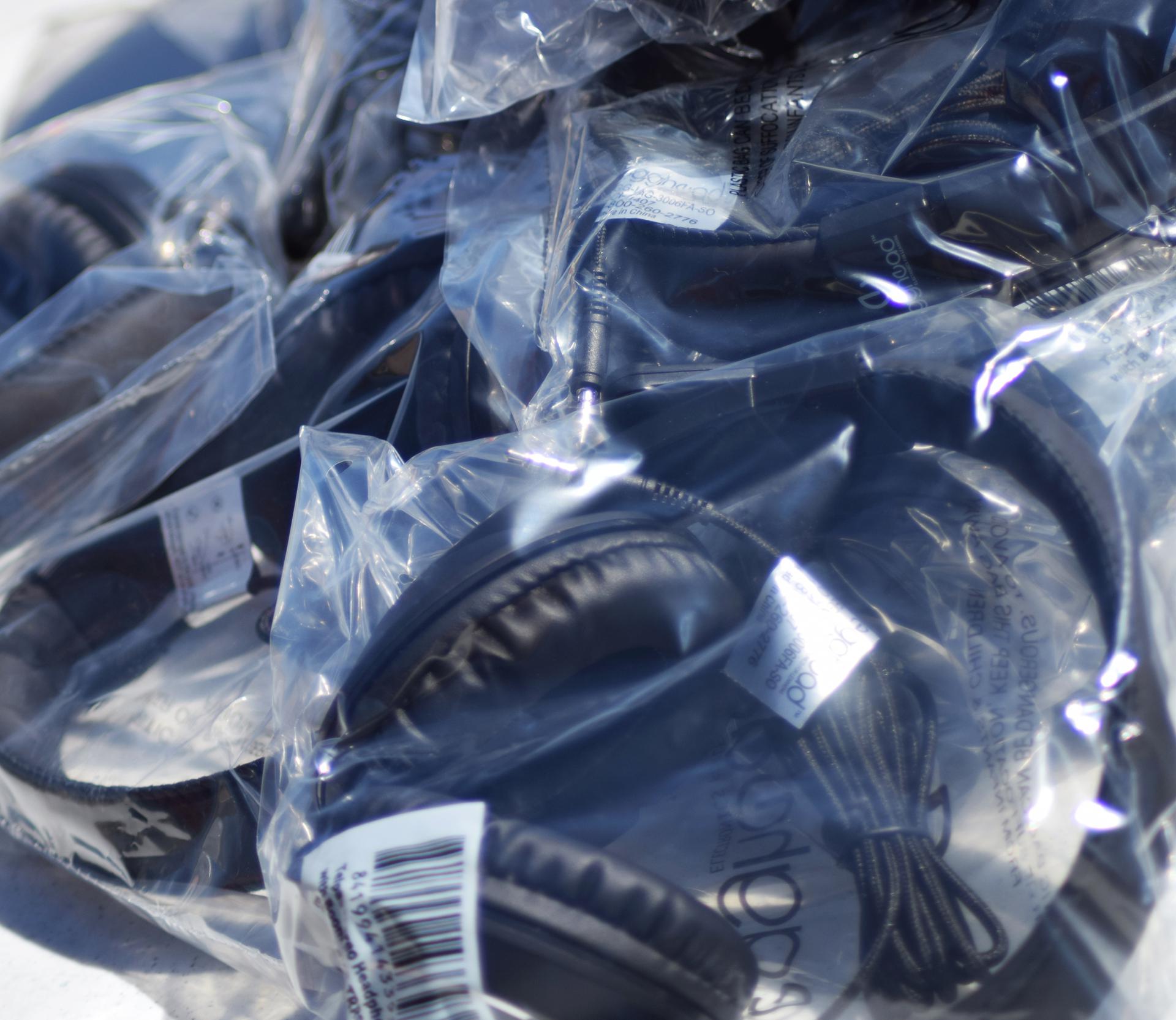 School Supplies available for Fridley families!
The district is providing school supplies, including headphones, pencils, spiral notebooks and colored pencils, to Fridley families. The first drive-thru opportunity on April 30 was a success - as many families stopped by to pick up supplies for their children! There will be a second drive-thru opportunity on Thursday, May 7 from 1 PM - 3 PM at Fridley High School, 6000 West Moore Lake Drive, Fridley. Supplies are available on a first-come, first serve basis.
WHAT:
Resources for families including headphones (that can be used with Chromebooks), pencils, spiral notebooks, and colored pencils.
WHEN:
Thursday, May 7,
1 to 3 p.m.
WHERE:
Fridley High School,
6000 West Moore Lake Drive, Fridley.
(Main Entrance)
IF YOU ATTEND:
To maintain required social distancing guidelines, please drive in the designated area and stay in your vehicle. Staff will bring the supplies to you.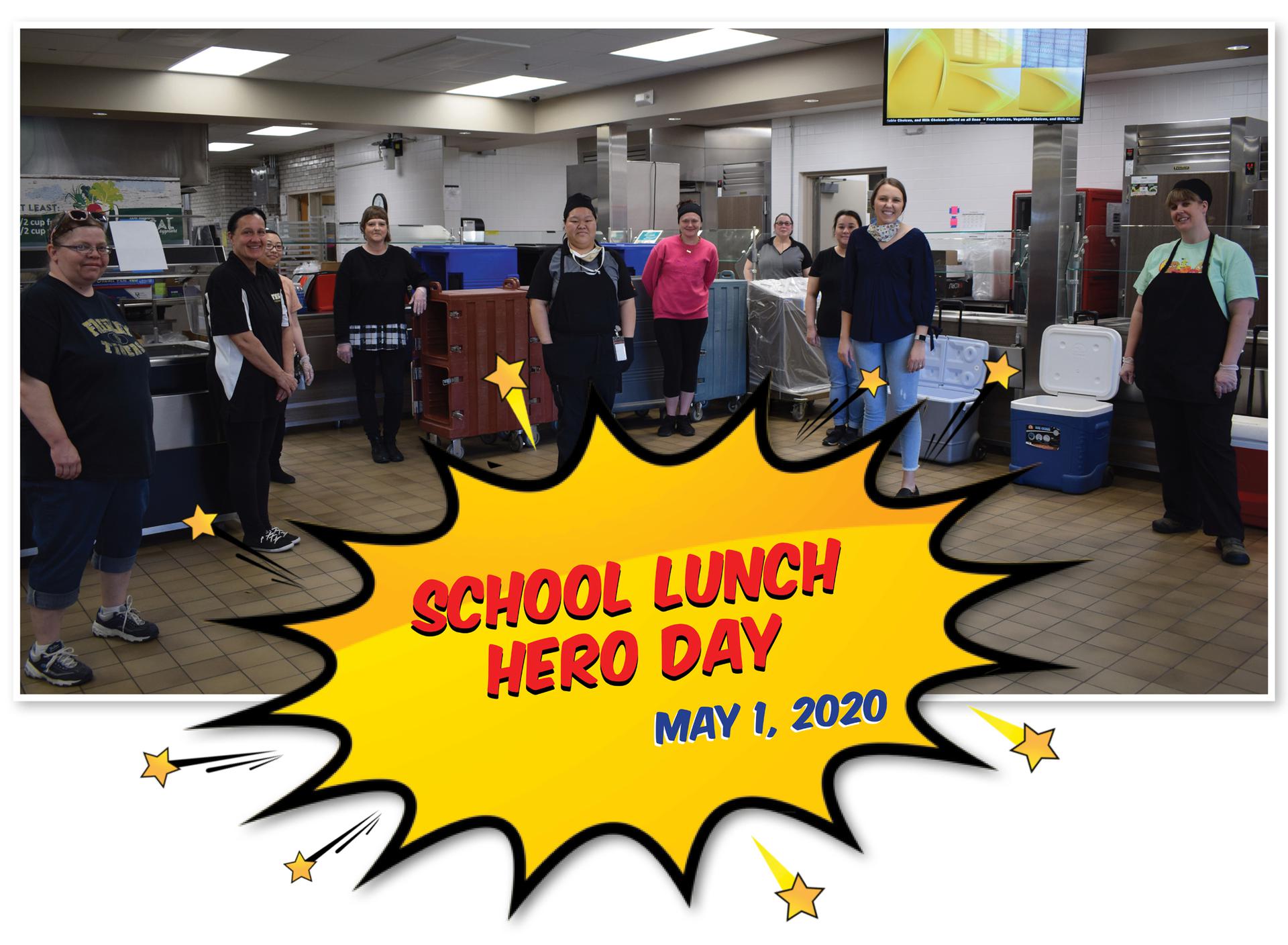 Friday, May 1 is School Lunch Hero Day - Between preparing healthy meals for Fridley students, adhering to strict nutrition standards, navigating student food allergies, and offering service with a smile, school nutrition professionals are true heroes! Particularly during this time of school closure, our staff continues to work hard every day - providing nutritious school meals for all students! The next time you stop by one of our meal distribution sites, please take the time to tell our staff that you appreciate the work that they do!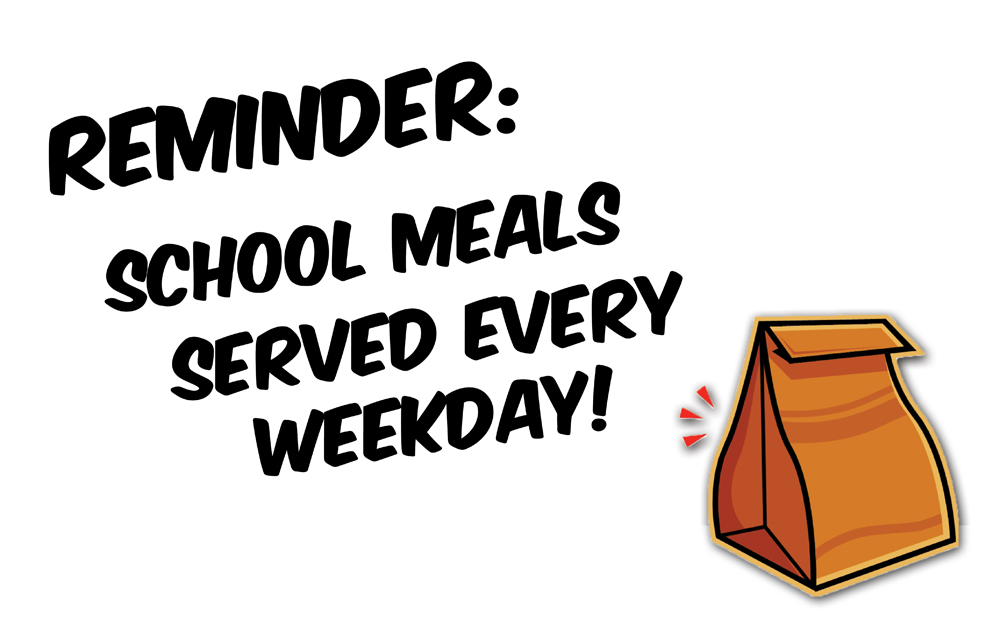 Grab your lunch at one of our meal distribution sites!

Please remember - we are continuing to serve lunch to all students (ages 18 and under) at various locations throughout the district! Grab-and-go meals are served everyday weekday from 11 AM to 1 PM - Each meal includes a lunch and breakfast. Locations include Fridley High School, Hayes Elementary School, and bus route locations.

In addition, to continue to support our students, beginning May 1, students will receive an extra breakfast and an extra lunch every Friday for the weekend.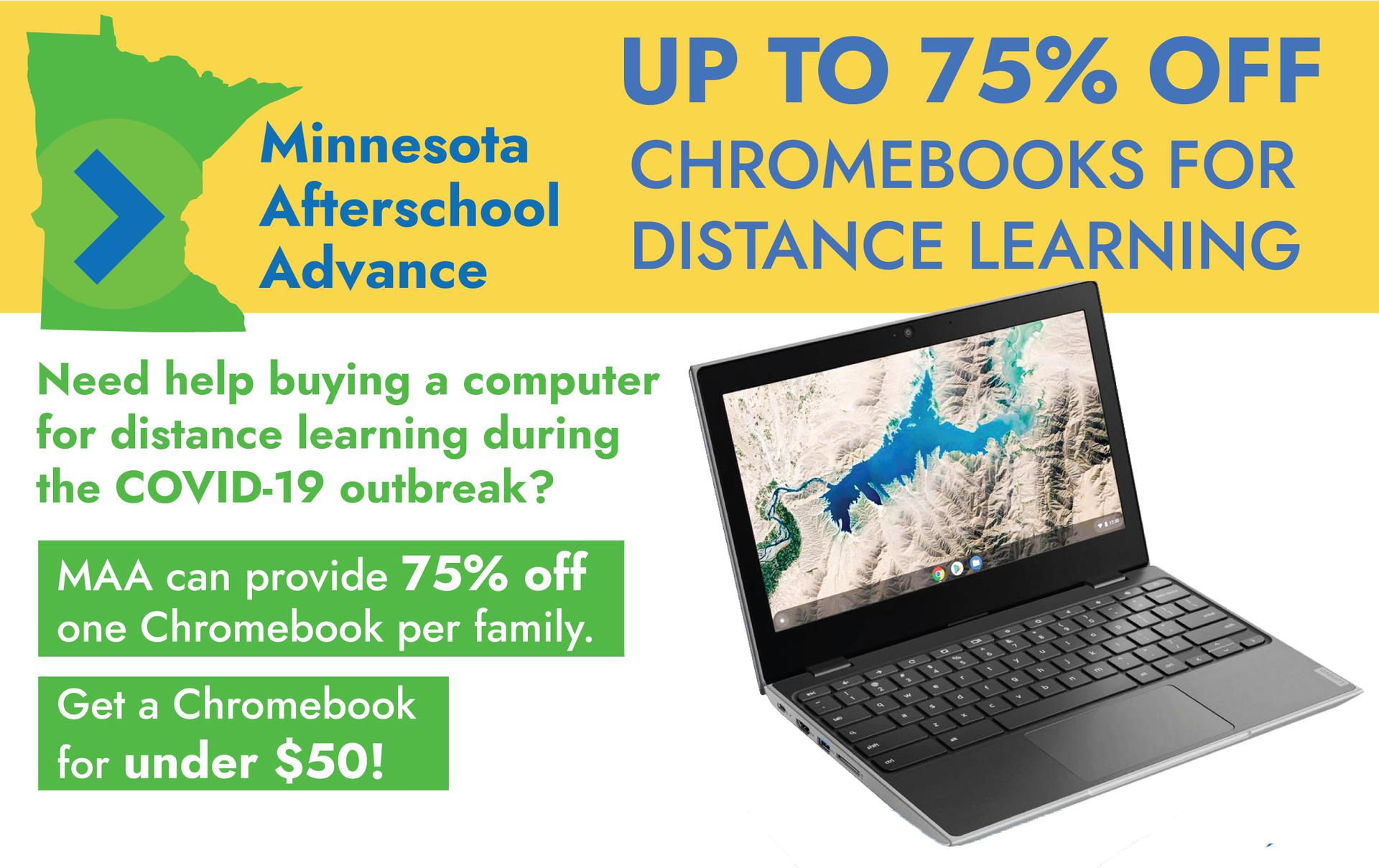 For families who are interested in purchasing their own Chromebook devices: Minnesota Afterschool Advance is offering a 75% off discount on Chromebook devices during this time. Please click the flyer links below for more information or click here to visit www.mnafterschool.org/chromebooks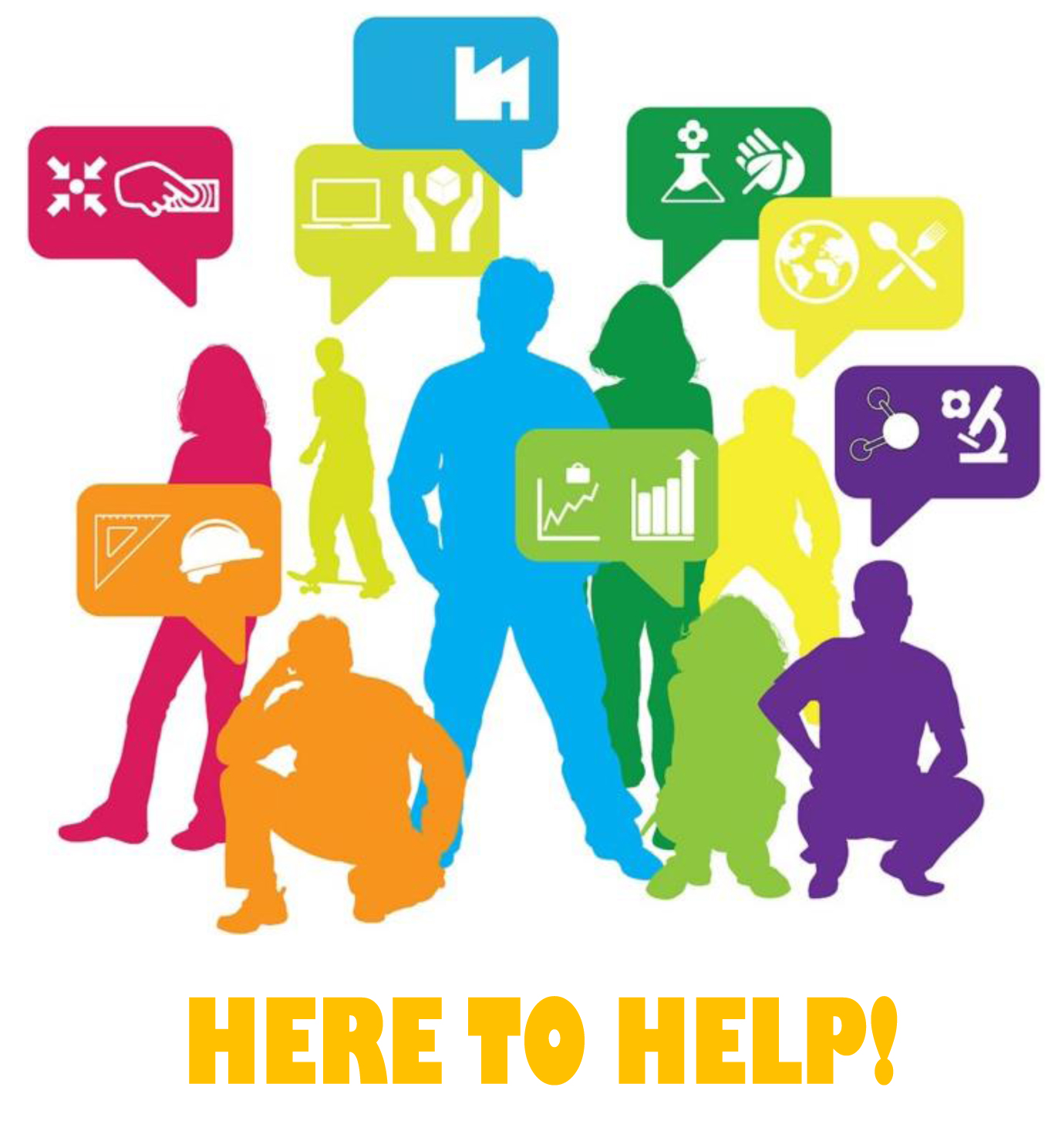 The Anoka County Job Training Center is offering FREE assistance to students - services include One-On-One Counselor Assistance, Paid Internships and Work Experience Opportunities, Job Openings, and Free Webinars on how to write a resume, interview tips and job search assistance. Click the button below to view the flyer and find links to resources.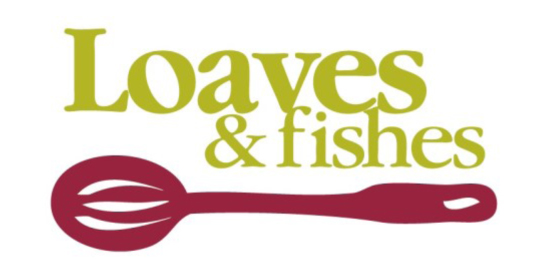 » Loaves & Fishes Family Dining Sites
Thanks to community support and organizations supporting families during this challenging time, families can access meals in multiple locations throughout the Metro Area. Click the button below to find a location closest to you.
» Resources for students & families
Our district's student service support teams have put together a list of resources to help support families during these difficult times. This Resource List is being continuously updated. Click the button to view information that includes: Low cost internet service, meals and groceries, mental health services, and social emotional support.
Fridley Public Schools
6000 West Moore Lake Drive, Fridley, MN 55432
763-502-0000 | www.fridley.k12.mn.us