Another week in the books! We hope you and your family are continuing to stay healthy and safe as we continue through the end of the school year.
We are excited to share a new campaign that will be launching next week to honor our entire graduating Class of 2020. On Monday, May 11, we are launching 20for20. For the 20 days leading up to graduation, we will be highlighting our seniors with postings on our Fridley District Facebook page and website. Senior highlights and shout outs will also be published weekly in this e-newsletter. Stay tuned for this senior salute!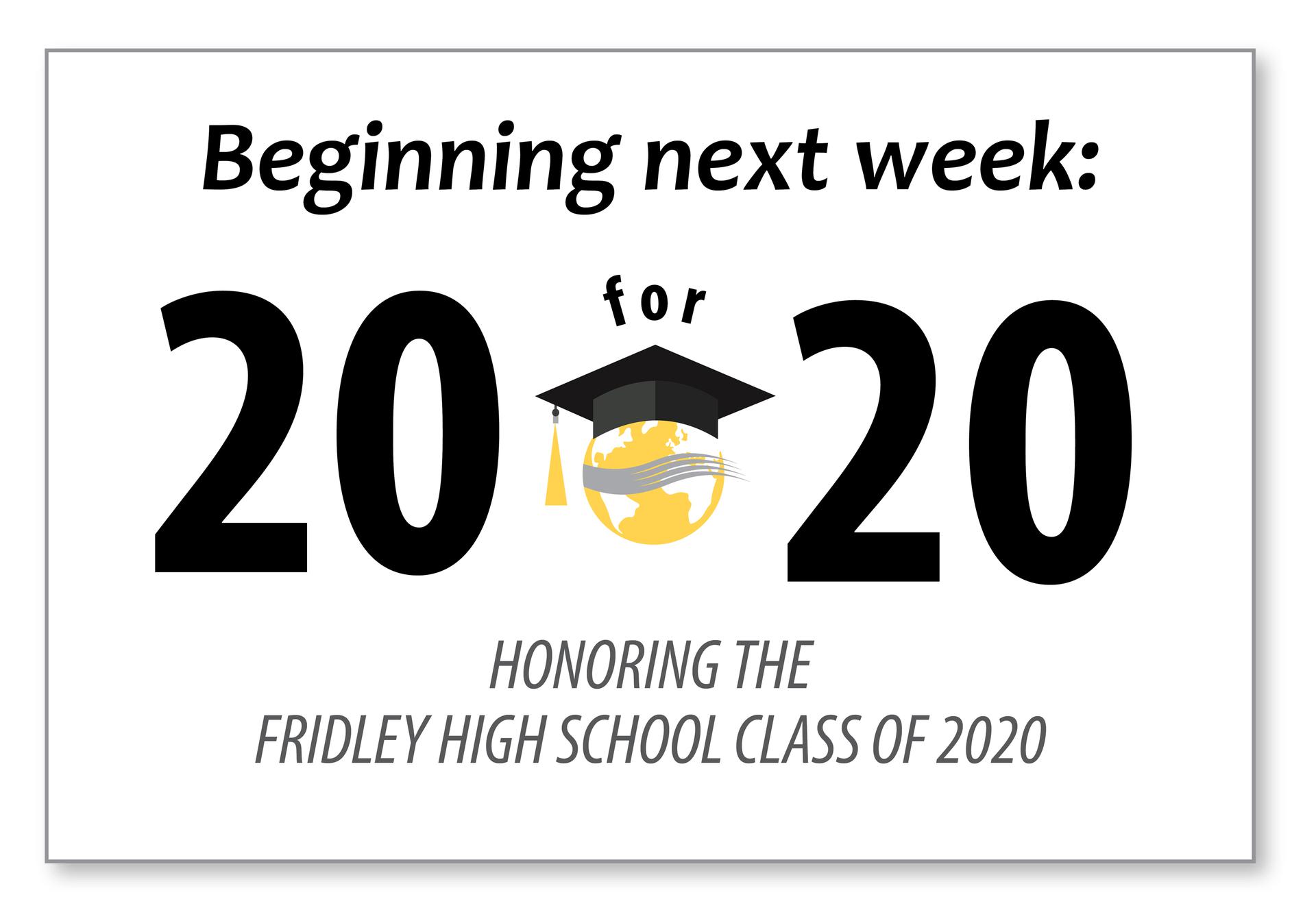 To all our teachers - we hope you had an excellent Teacher Appreciation Week!
Whether they are teaching in their classrooms or virtually through Distance Learning, our teachers are committed to providing the best education possible to all students. THANK YOU for your dedication and hard work - you positively impact our students, families and fellow staff members each and every day. We hope you enjoy this video below!
Click below to watch video:
Fridley Student Shout Outs
Teachers - Our students are so grateful for each and every one of you!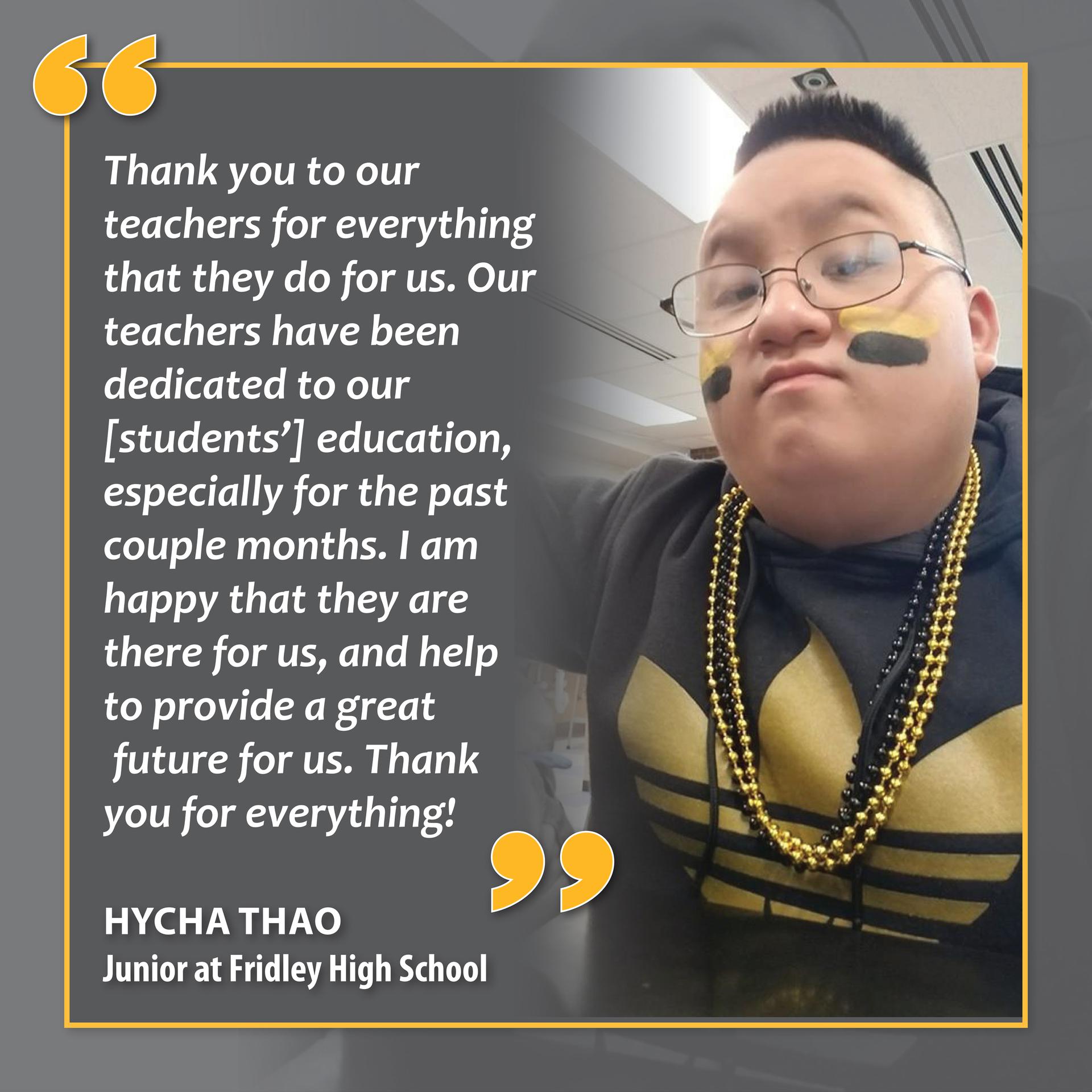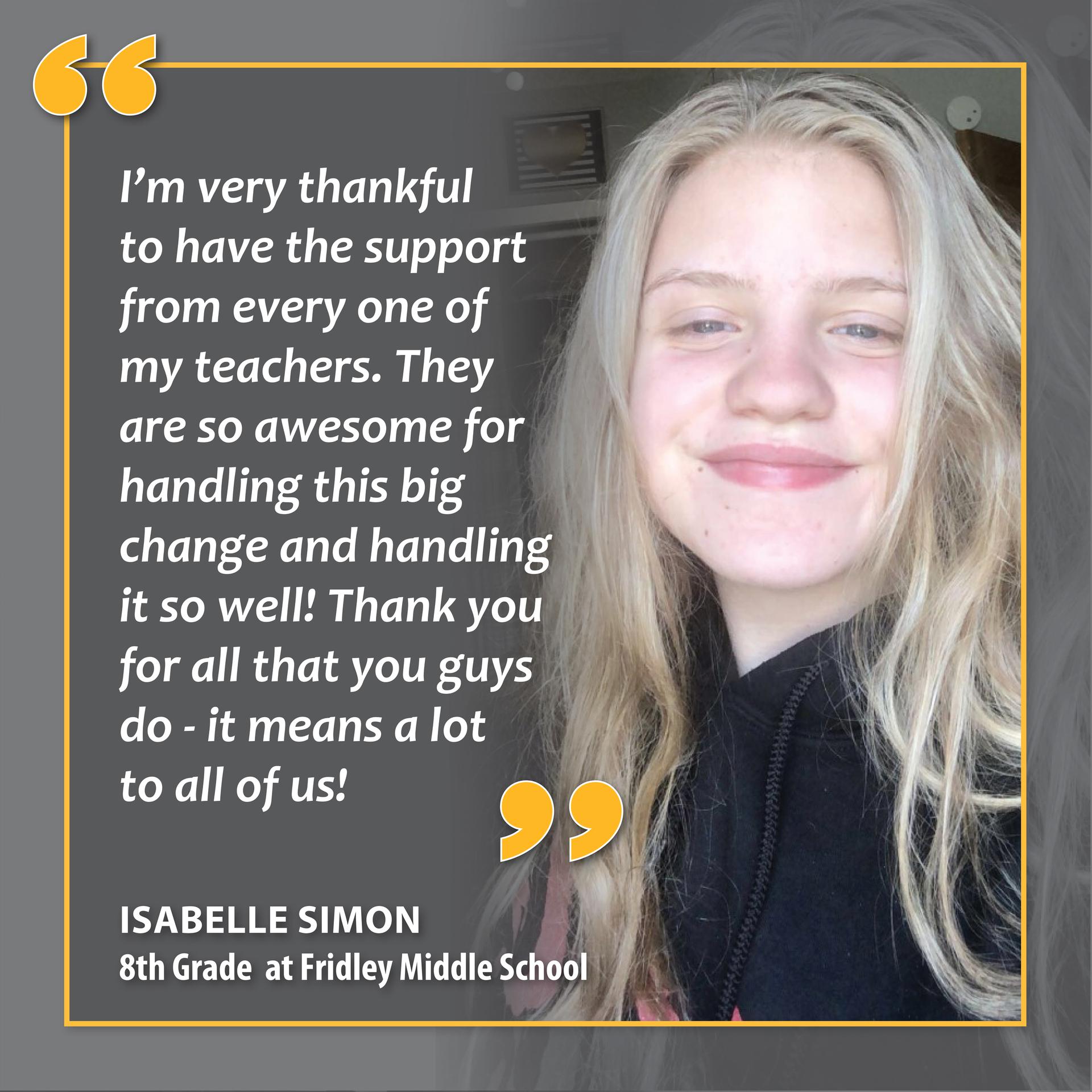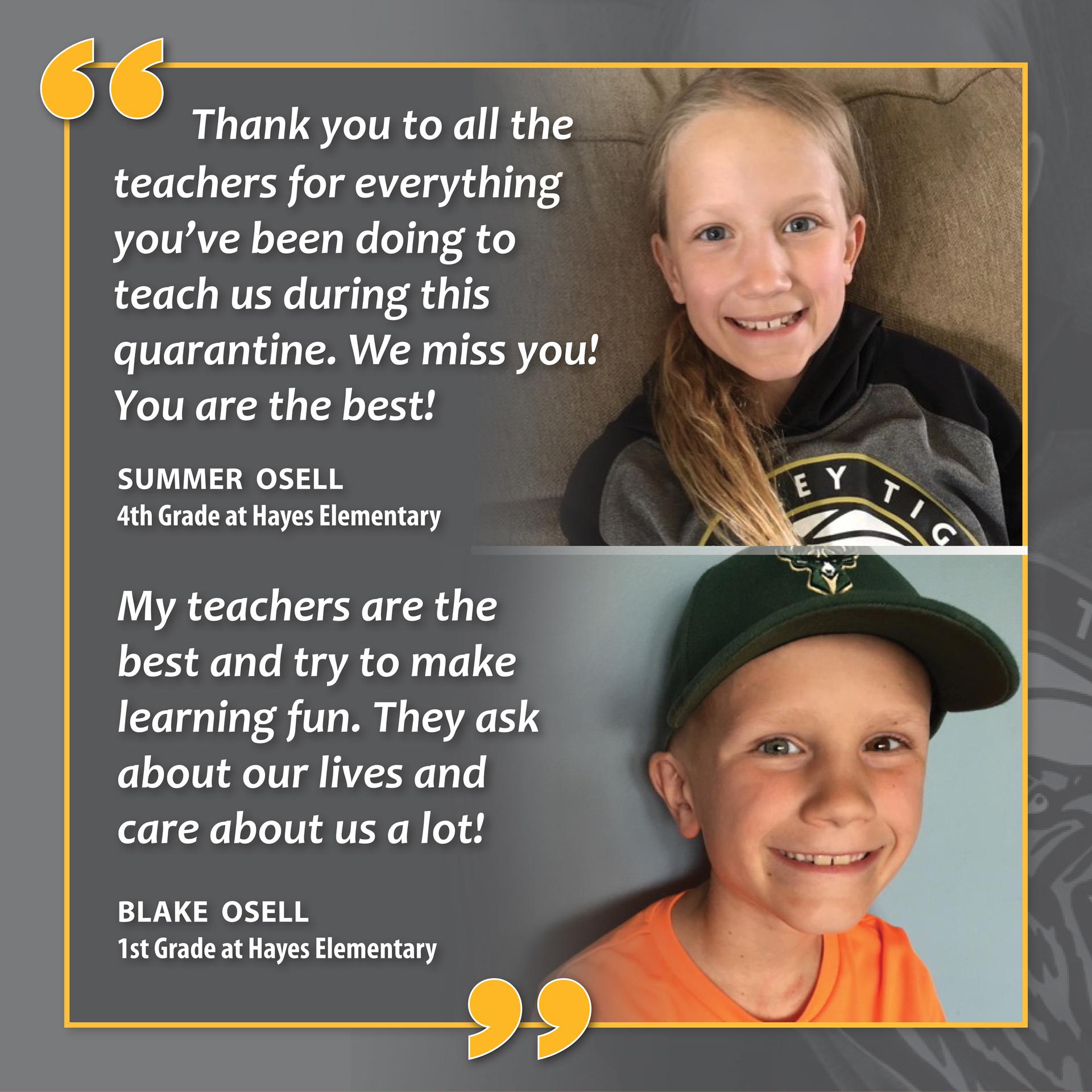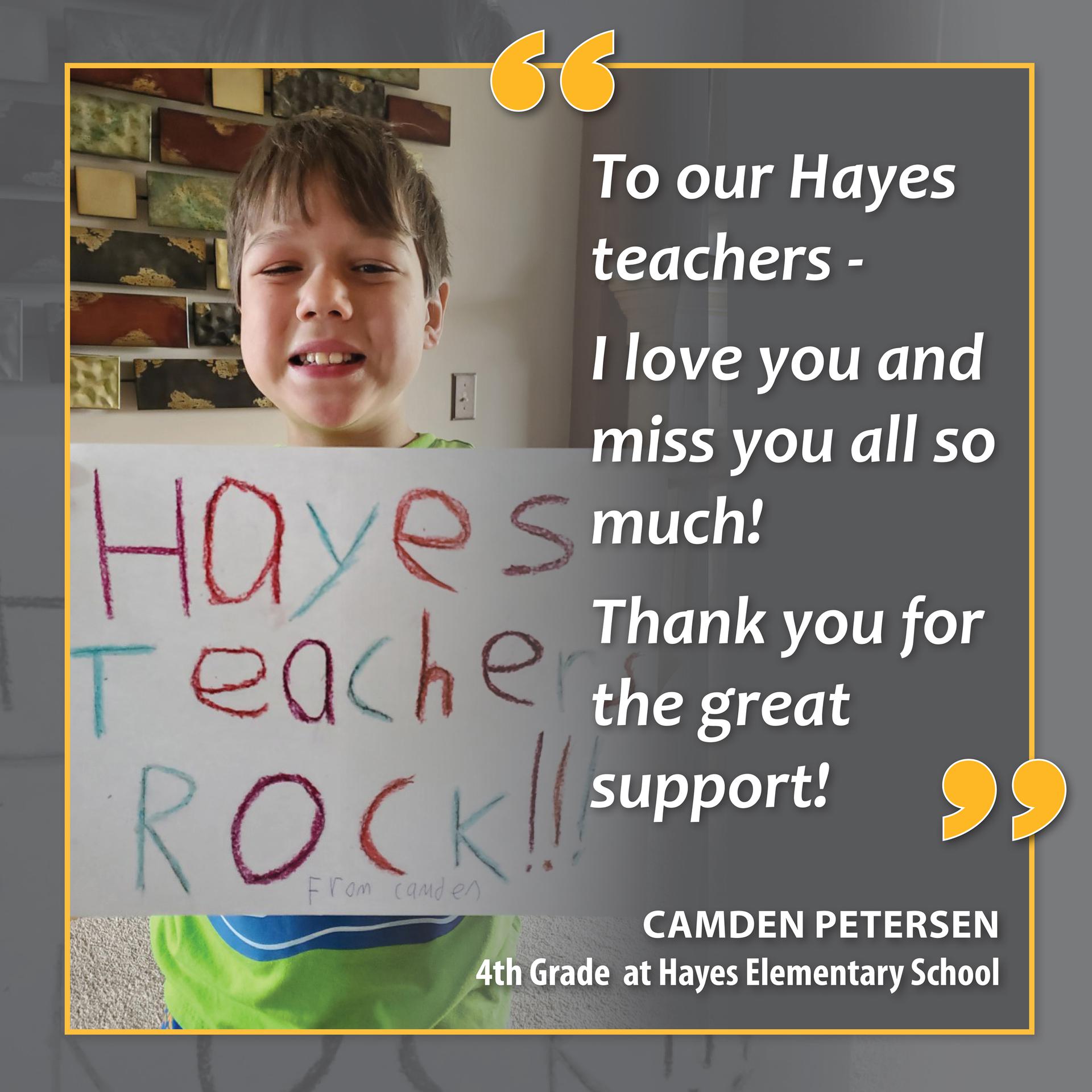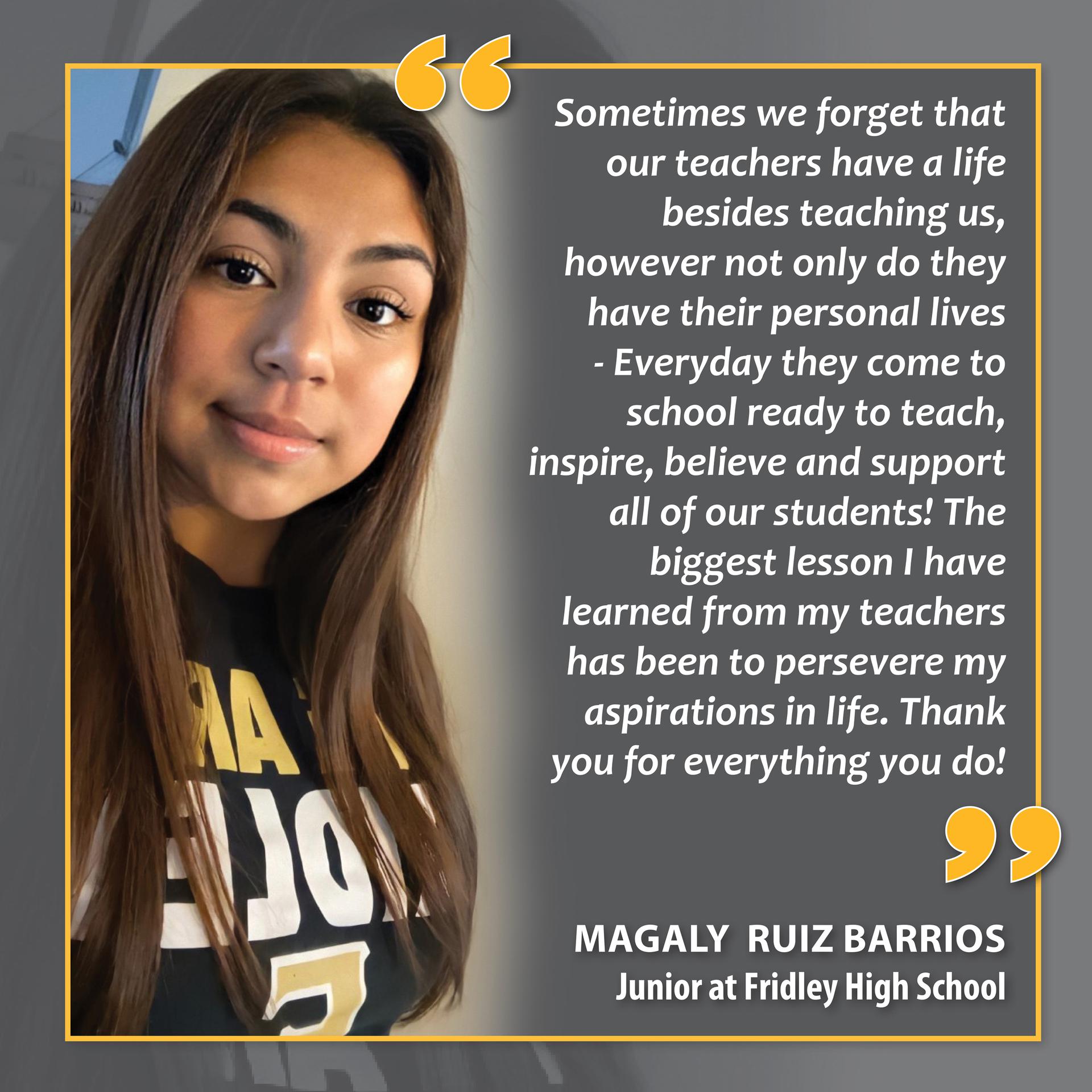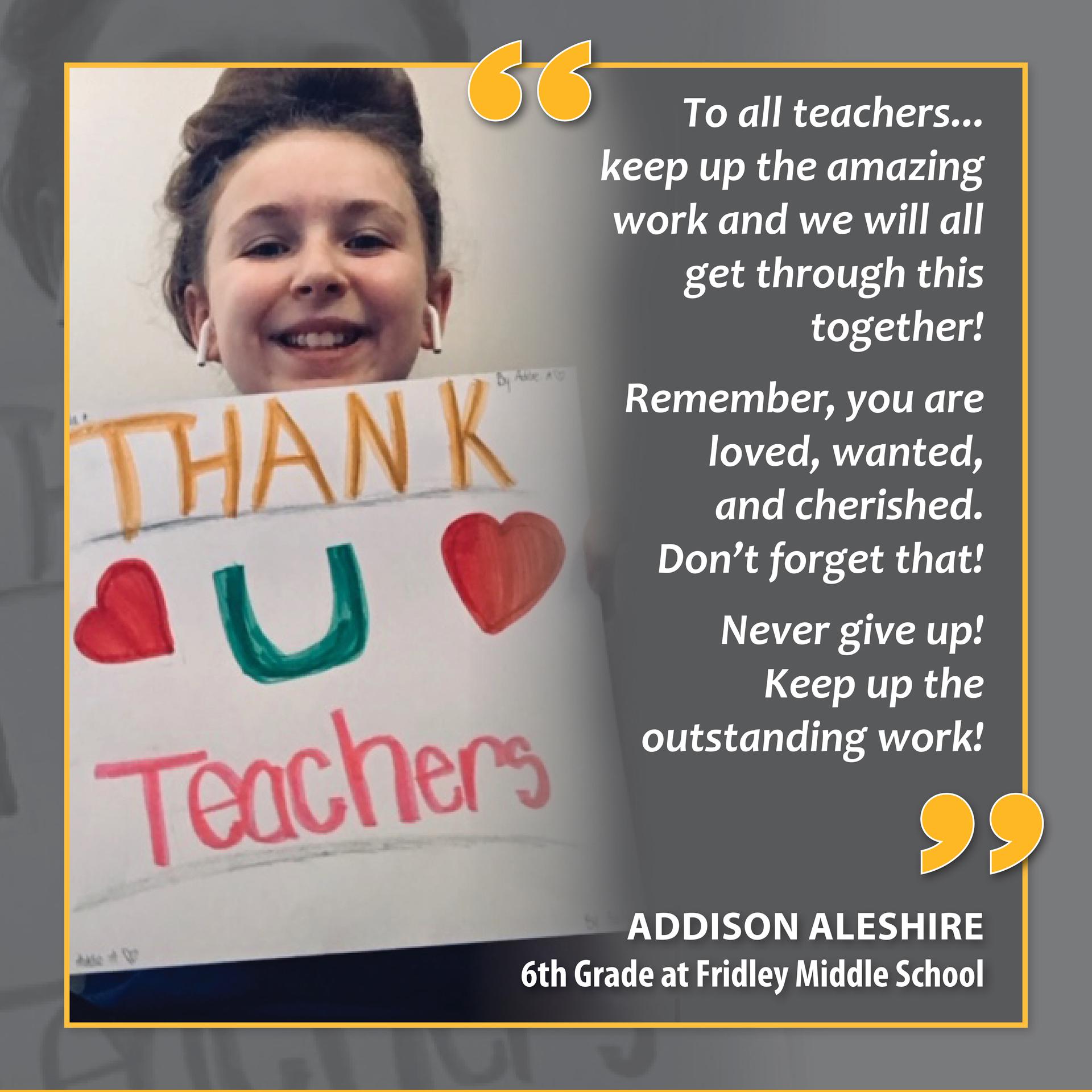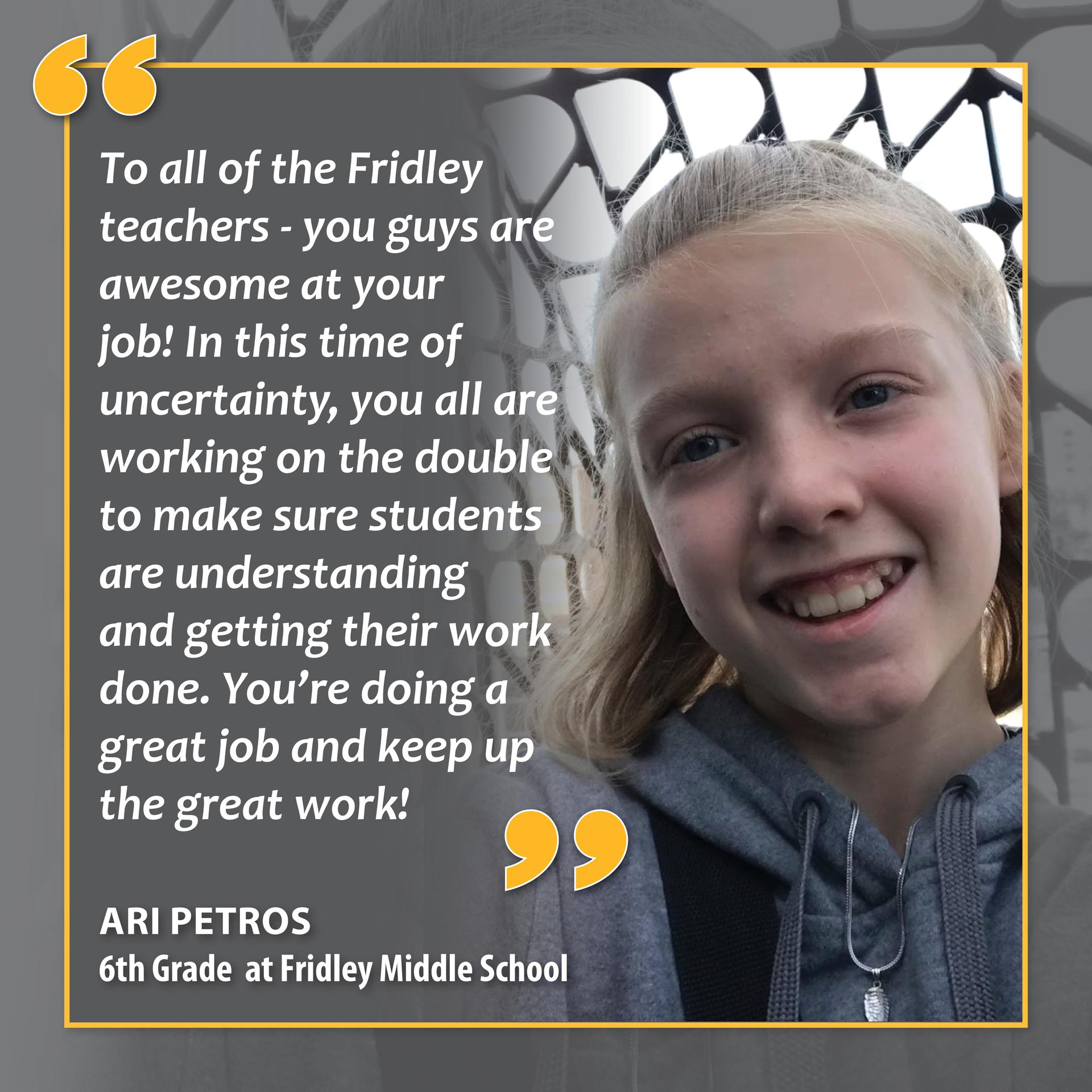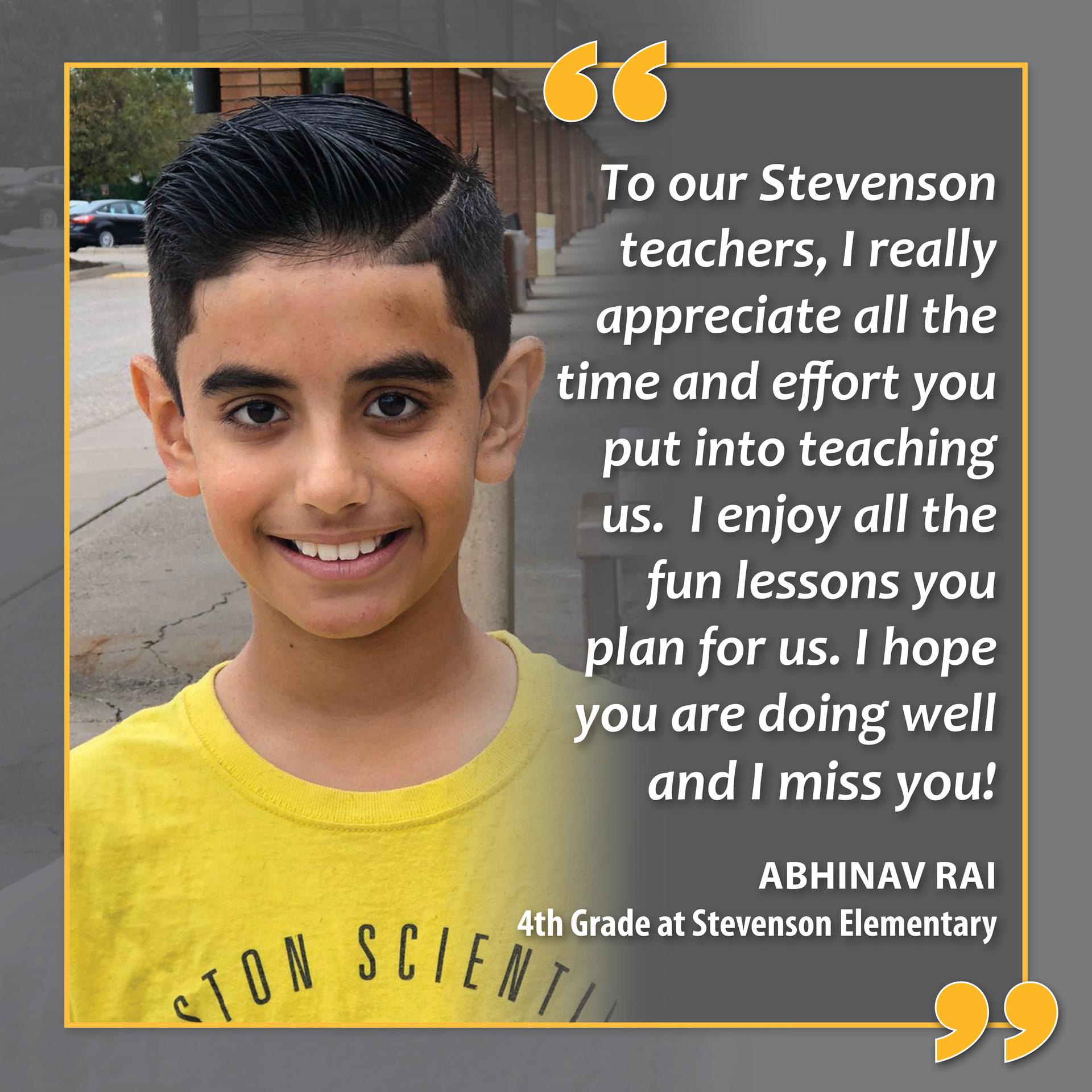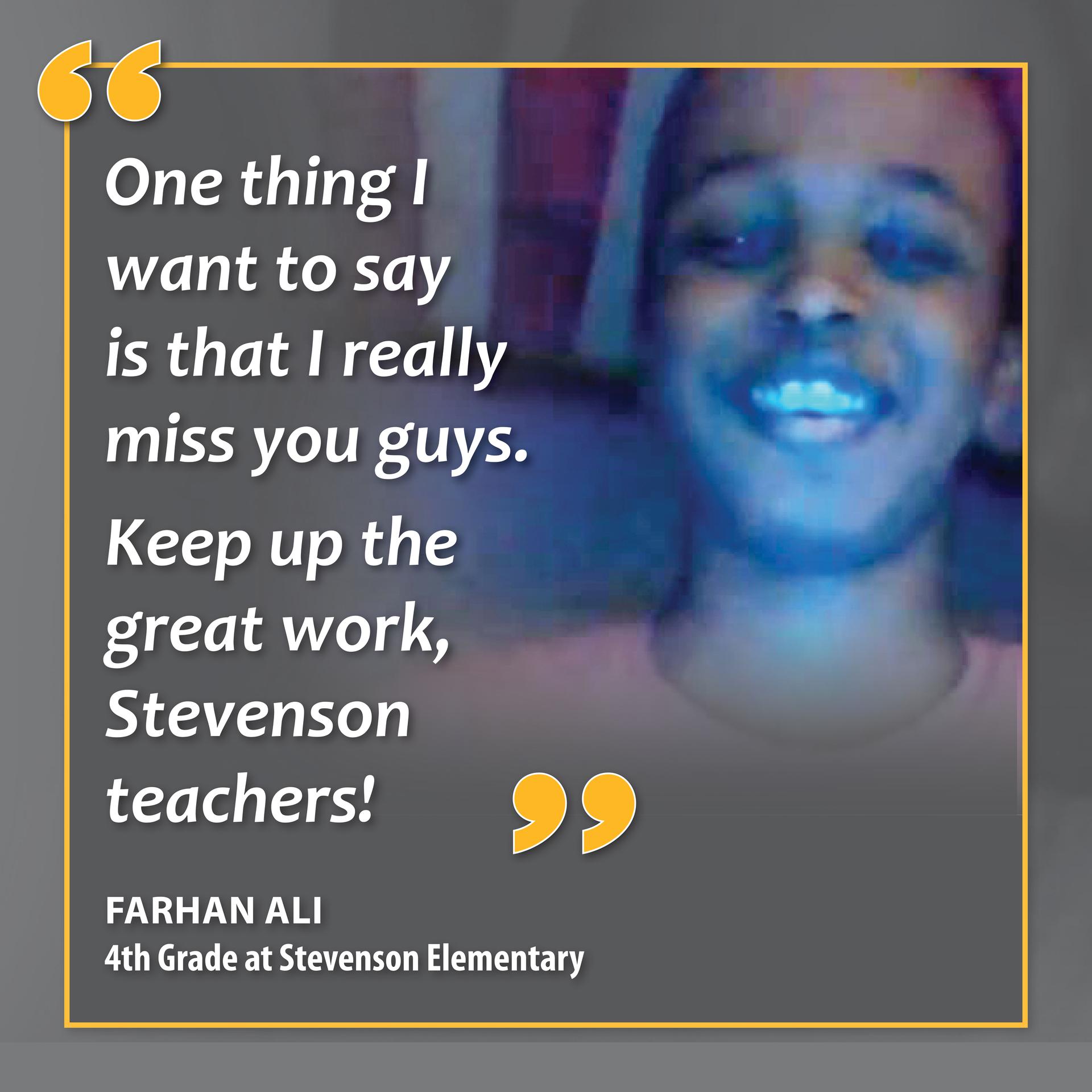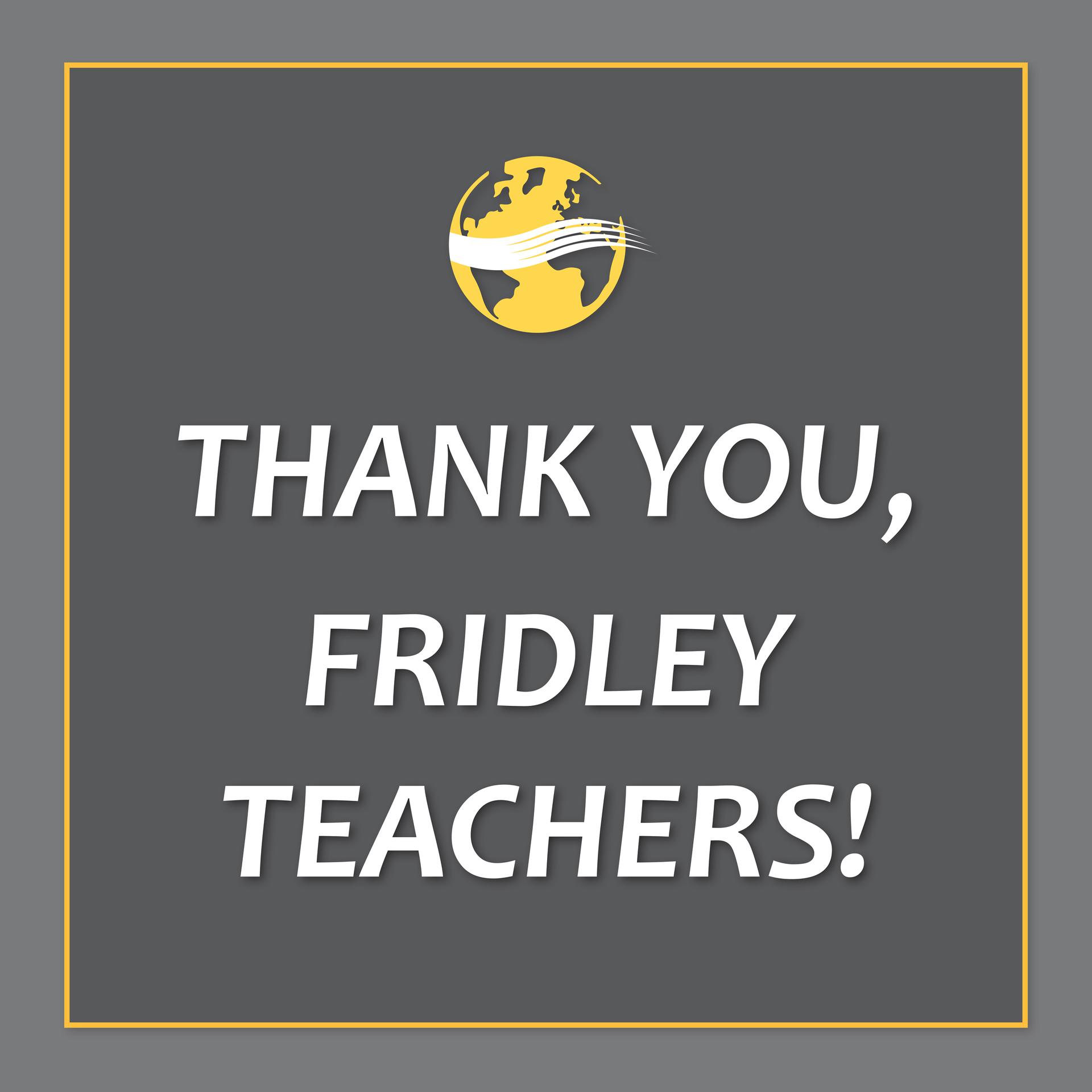 Fridley School Board salutes Fridley Teachers!
Fridley School Board salutes Fridley Teachers! Our Fridley teachers go above and beyond for our students and families every single day. Our School Board members would like to express their heartfelt gratitude and appreciation for our teachers!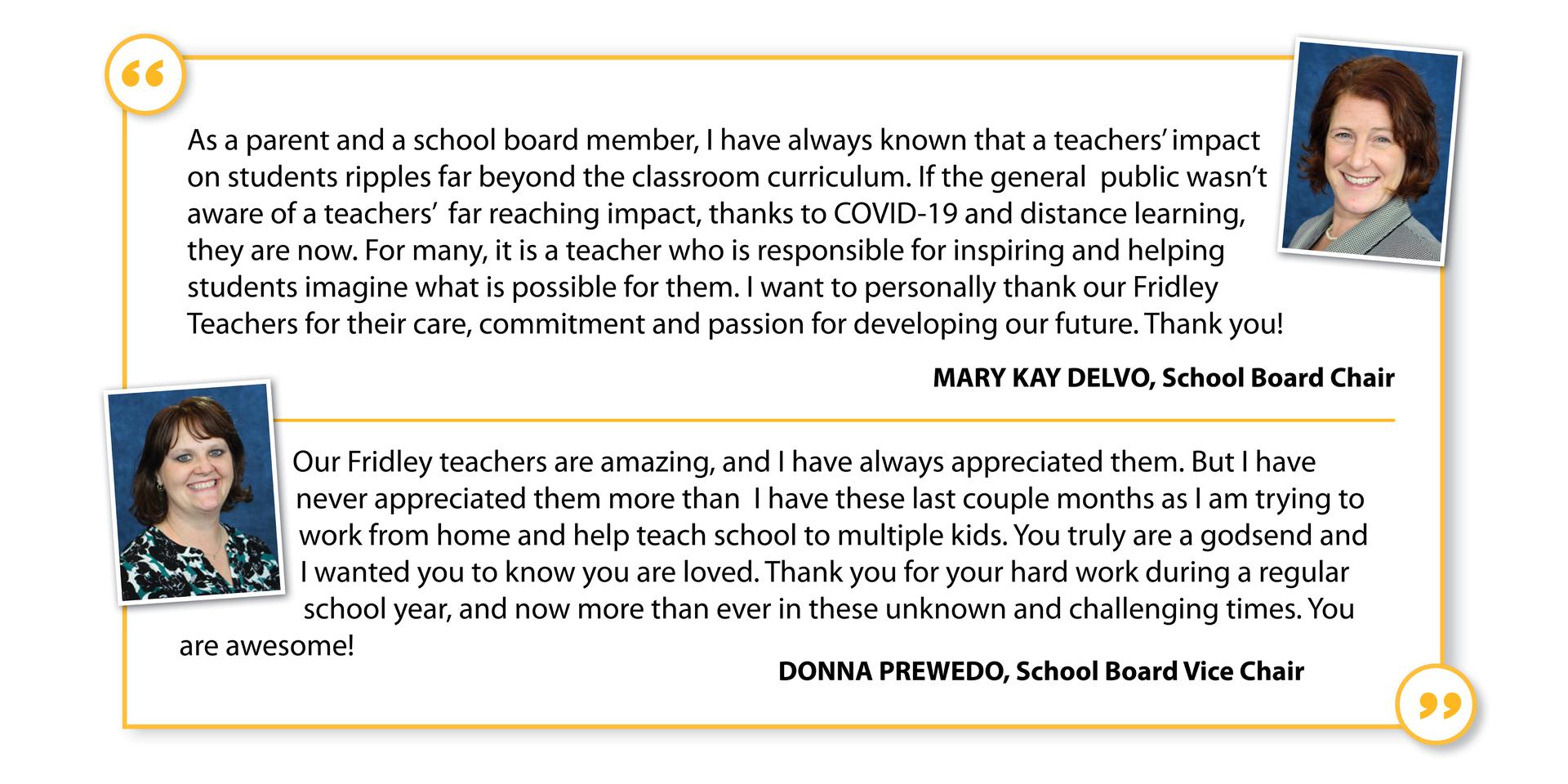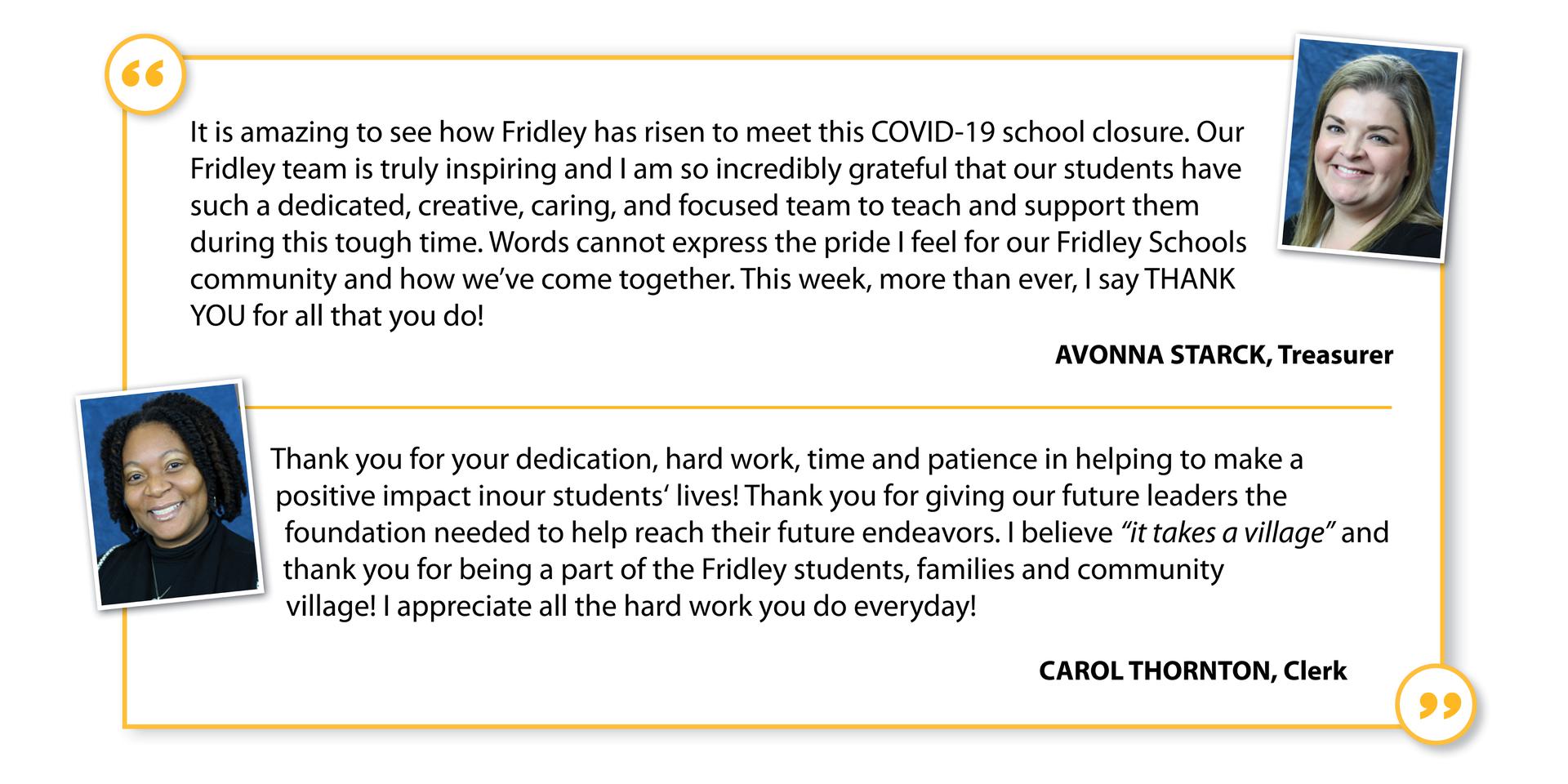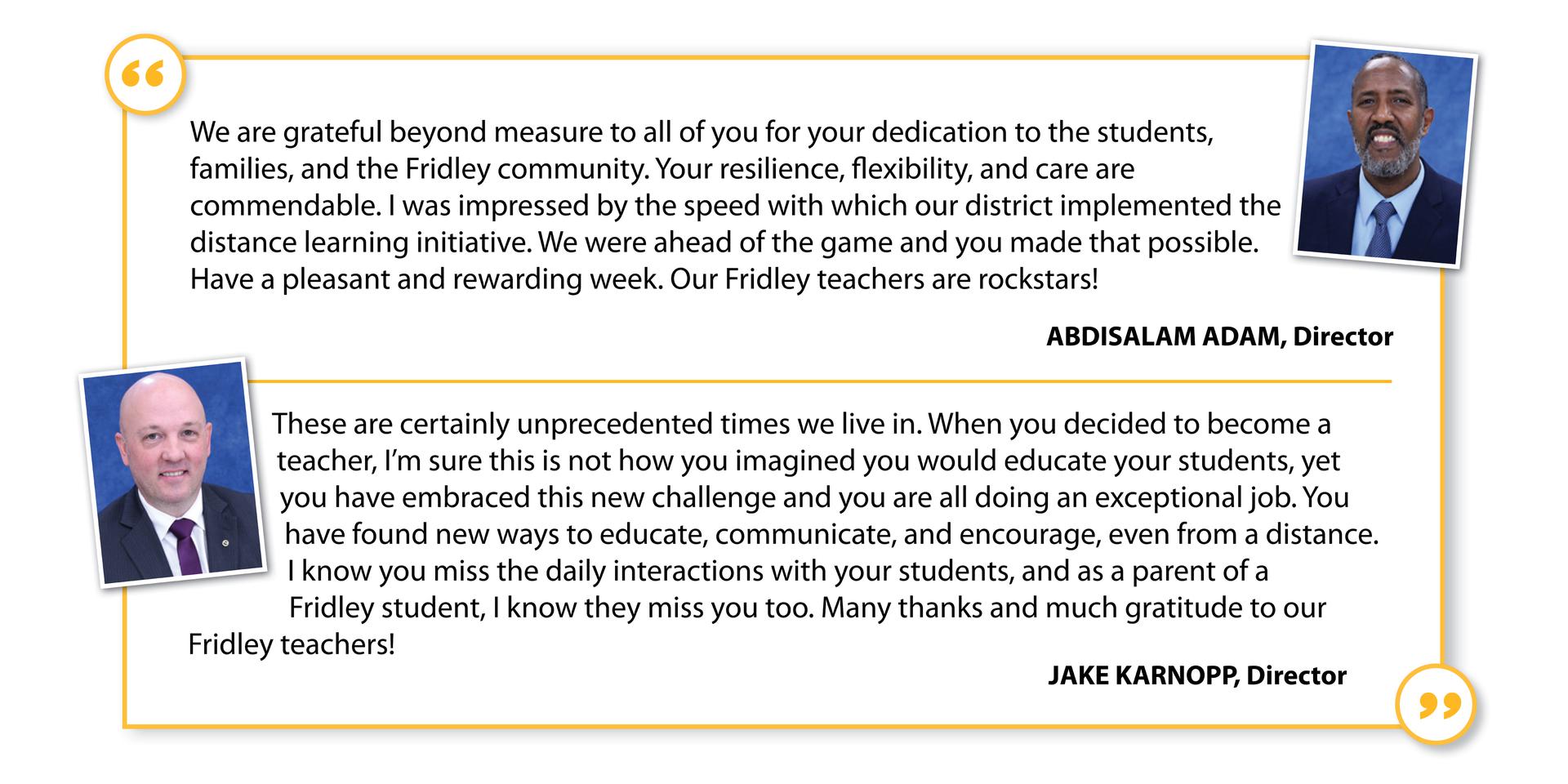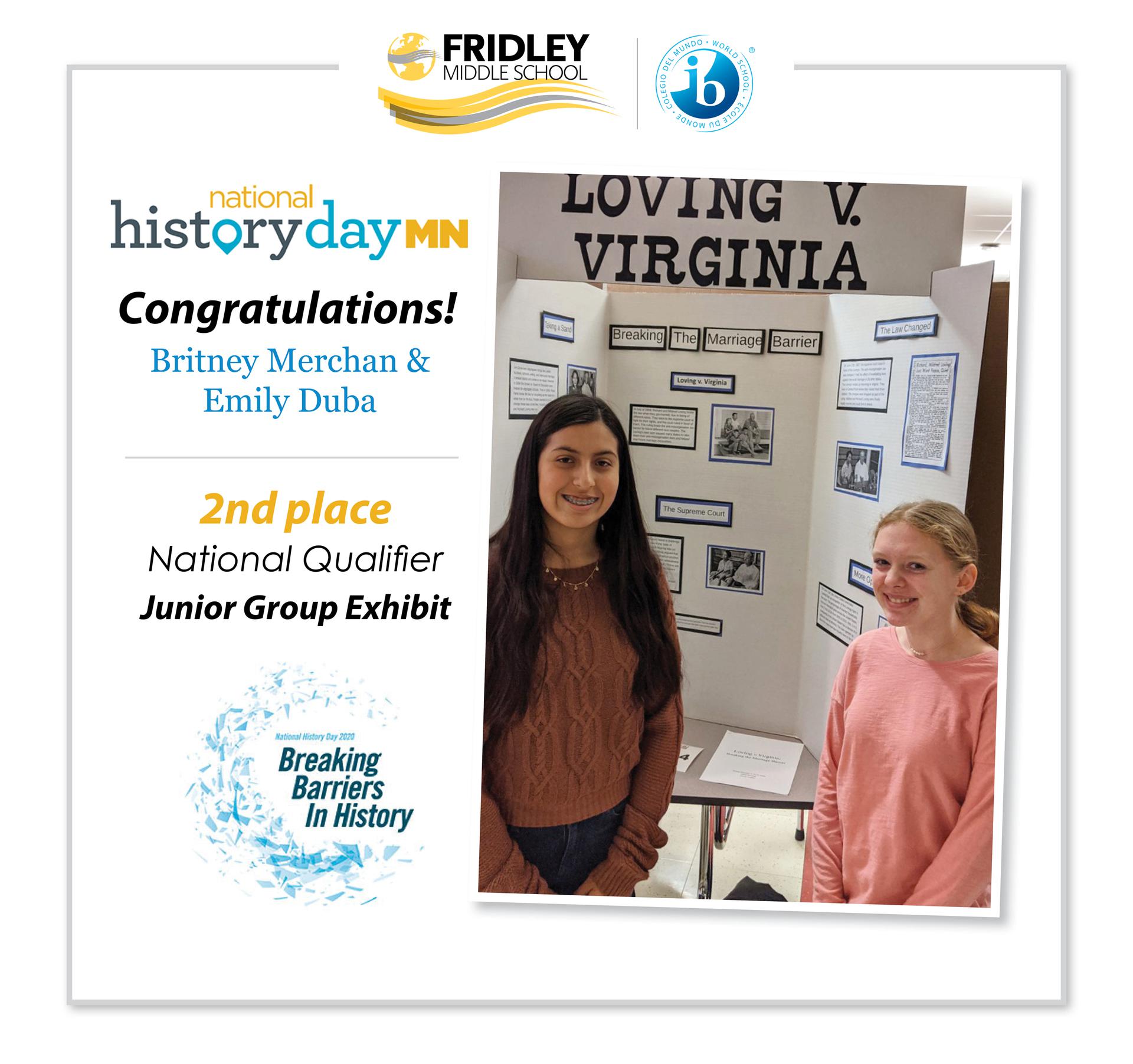 Congratulations to Fridley Middle School 8th grade students Britney Merchan and Emily Duba who are National History Day national contest qualifiers!
The FMS 8th grade team created this congratulatory picture compilation,
just for Britney and Emily!
Merchan and Duba earned 2nd place overall in the National History Day in Minnesota statewide competition in the Junior Group Exhibit category. Only the top two projects are invited to compete in the National Contest. This is an incredible accomplishment and we are proud of your hard work! Best of luck at Nationals!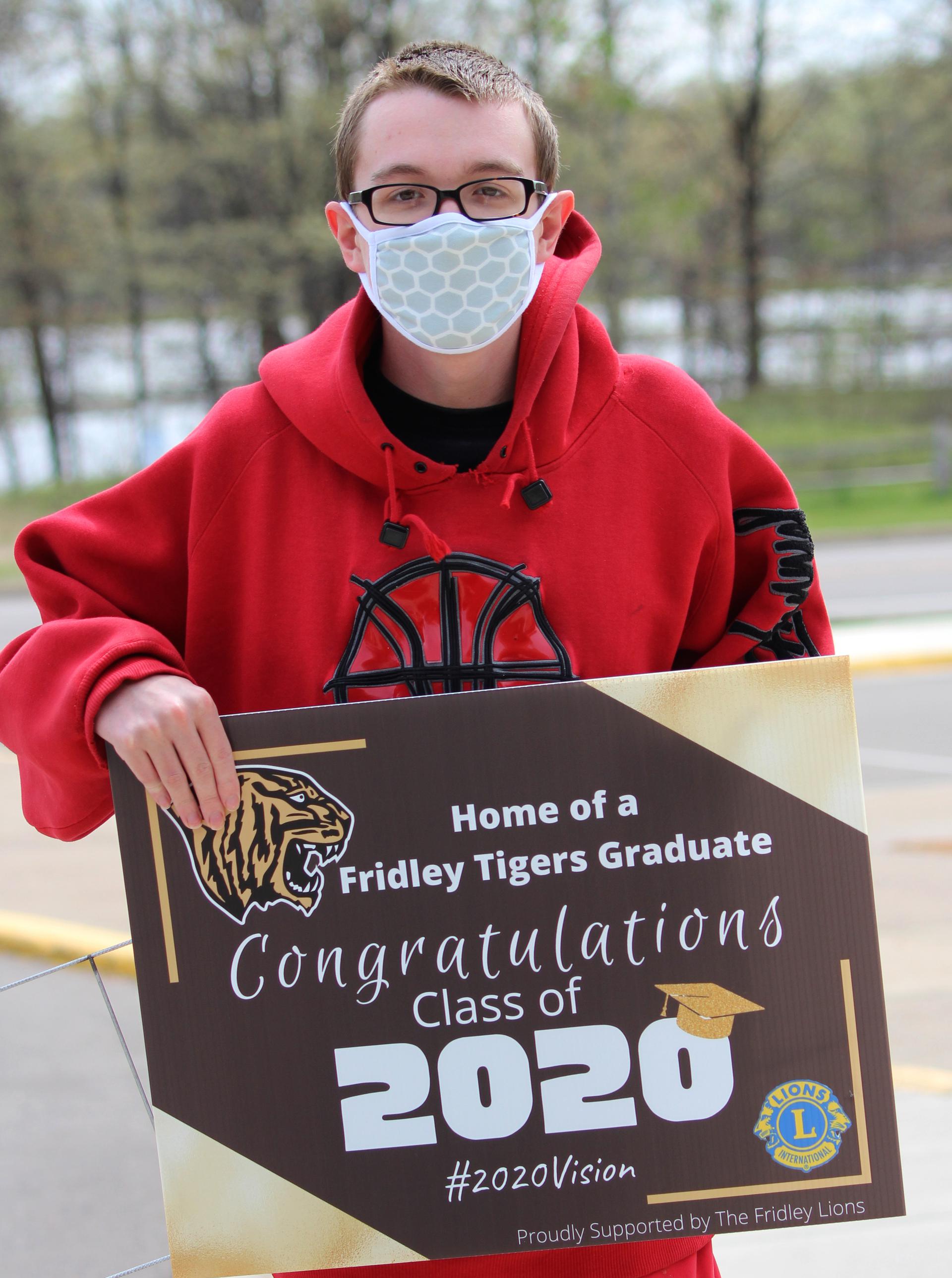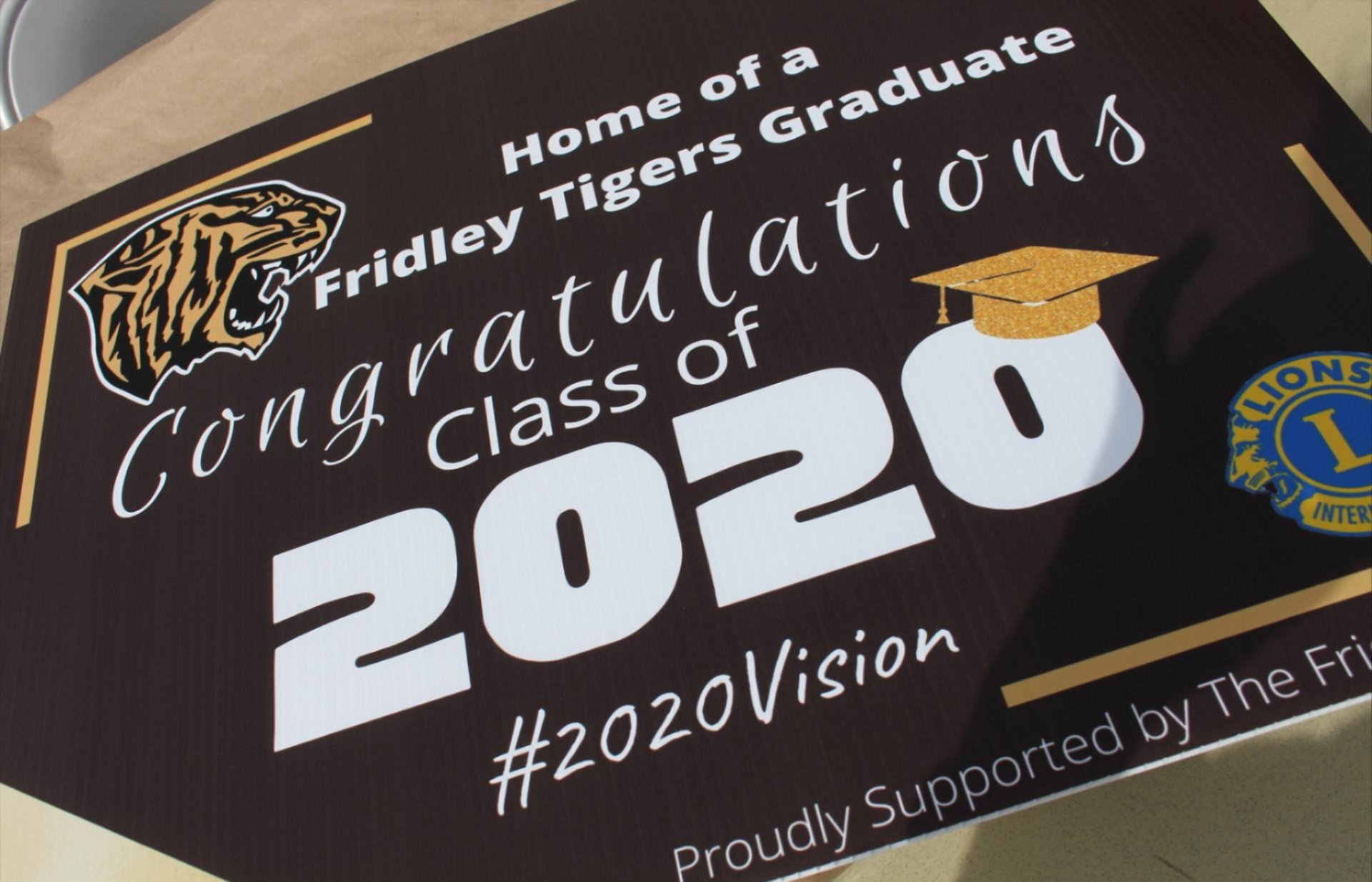 Cheers to the Fridley High School Class of 2020! 🎓
We had many excited seniors receive their yard signs this week.
Parents and seniors - please send us photos of your yard signs on display for future publication in our e-newsletter and social media! Tag us with the hashtag #HonoringFridleySeniors2020 or email communications@fridley.k12.mn.us.
We can't wait to see your Fridley Pride!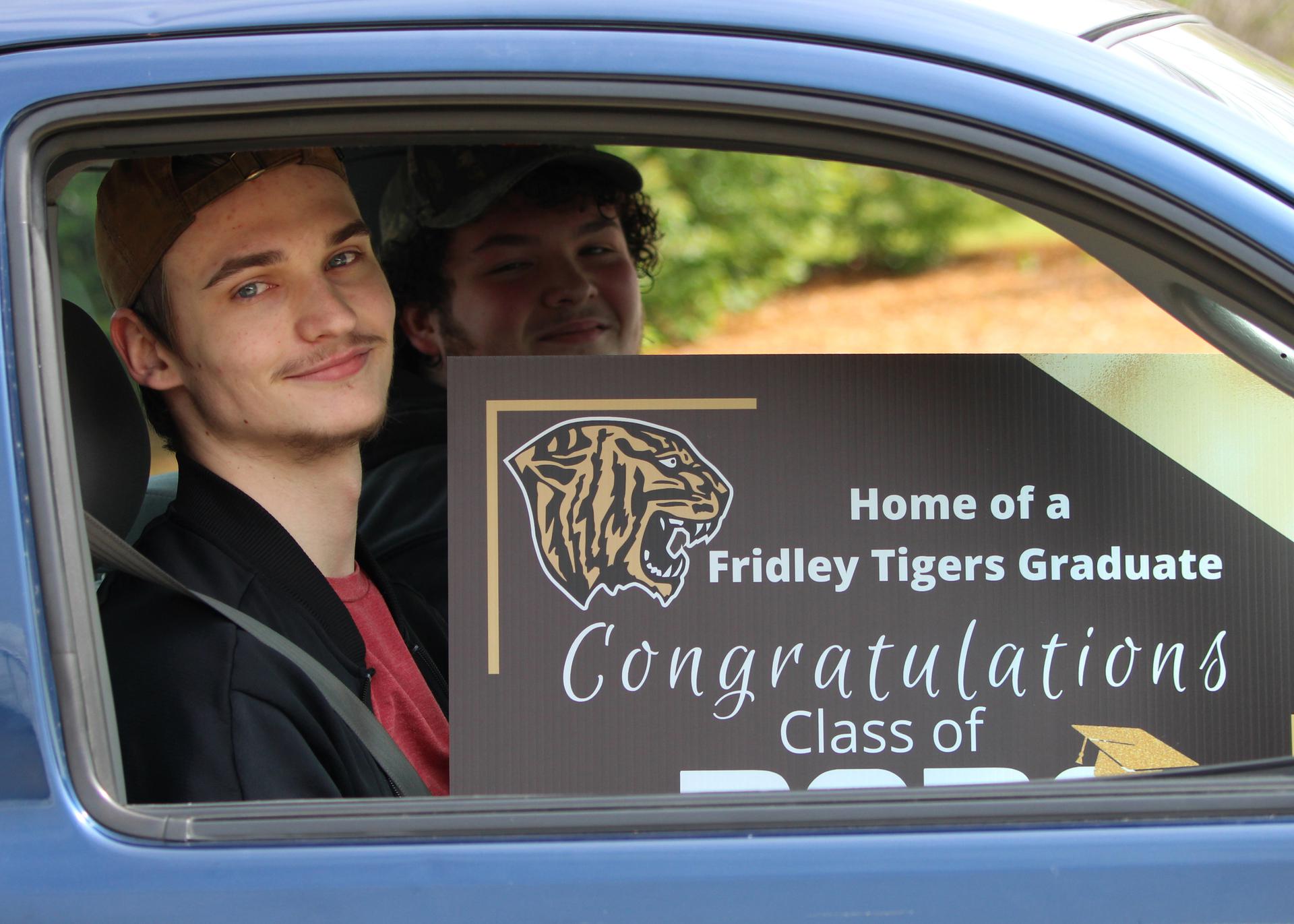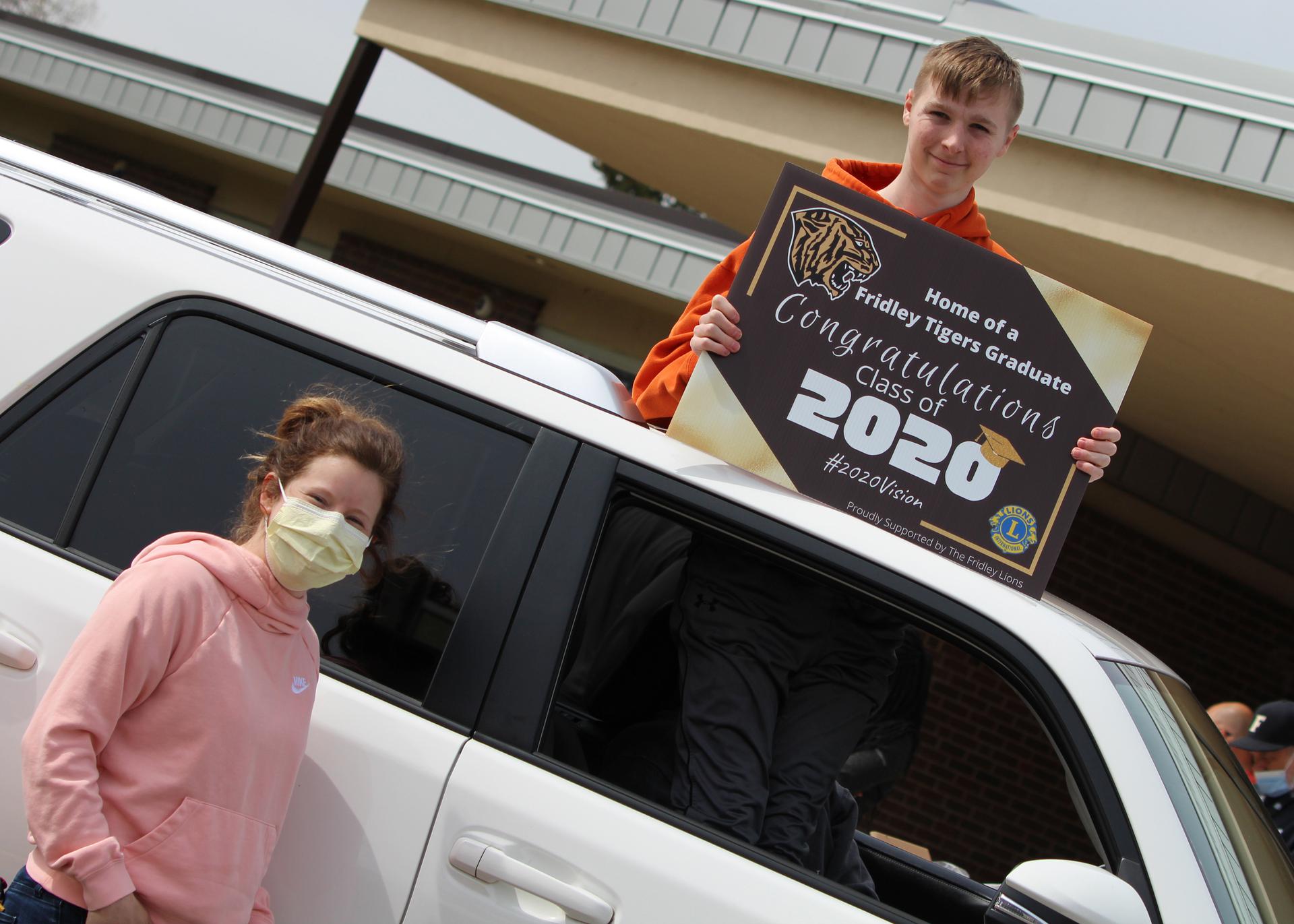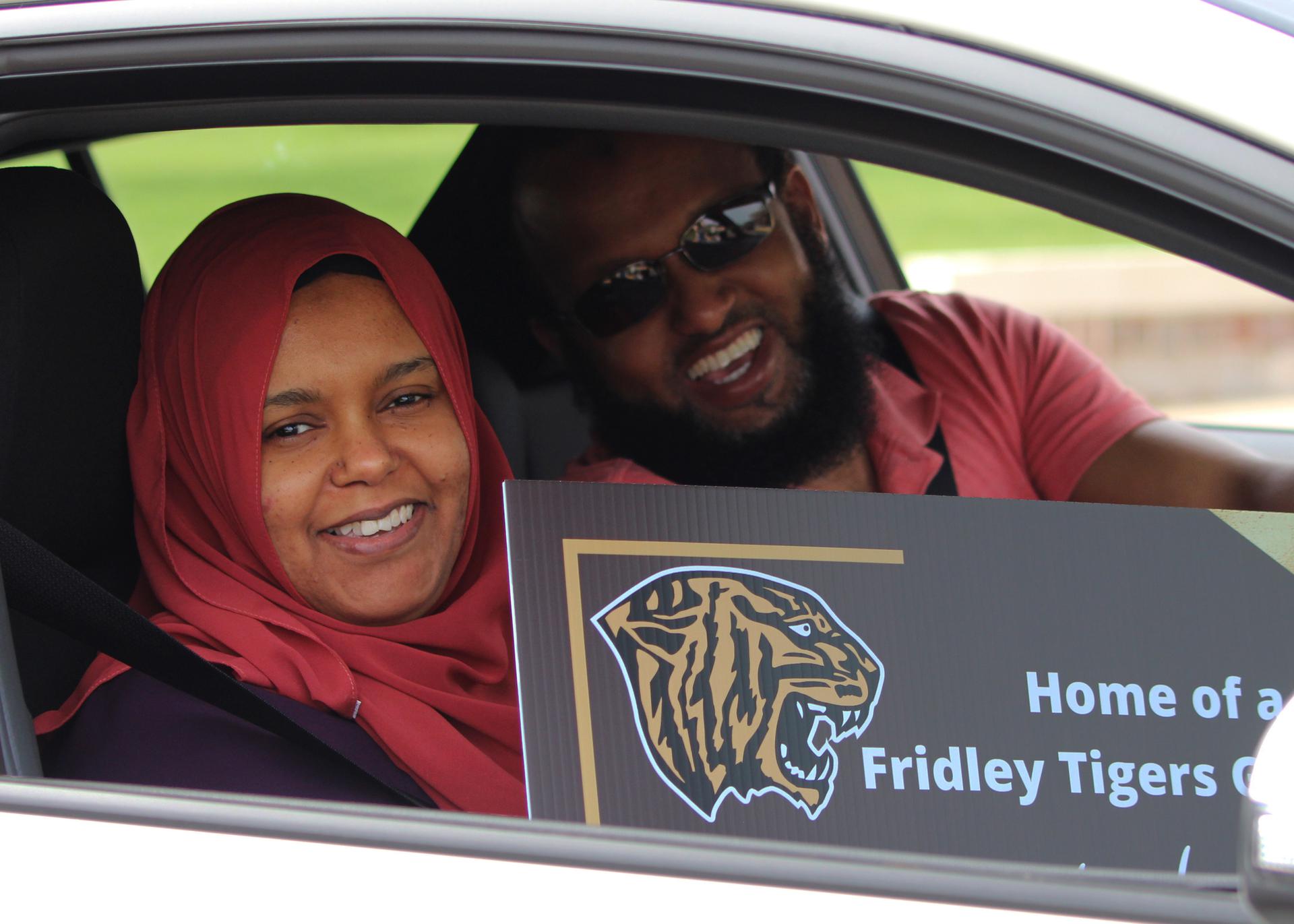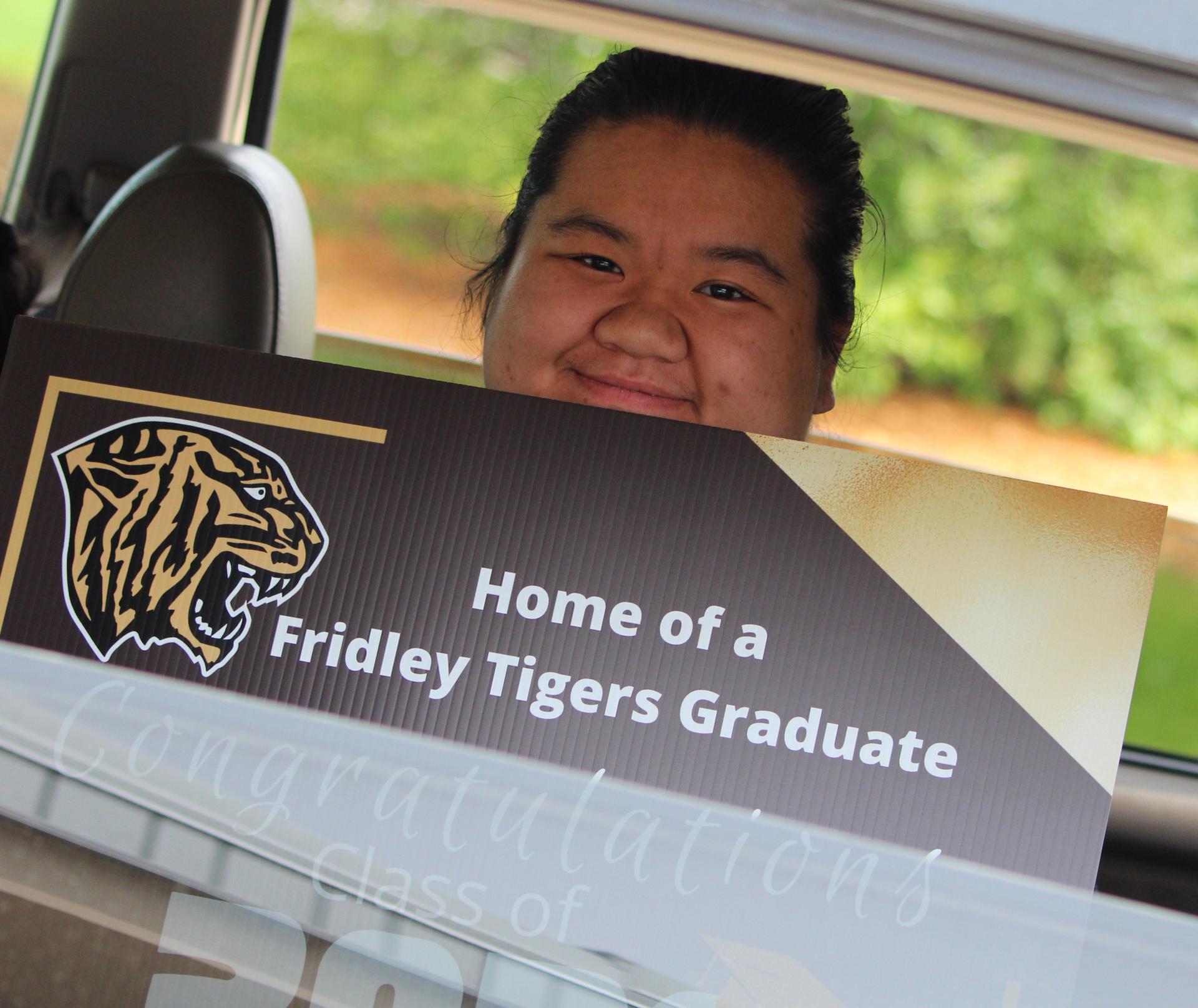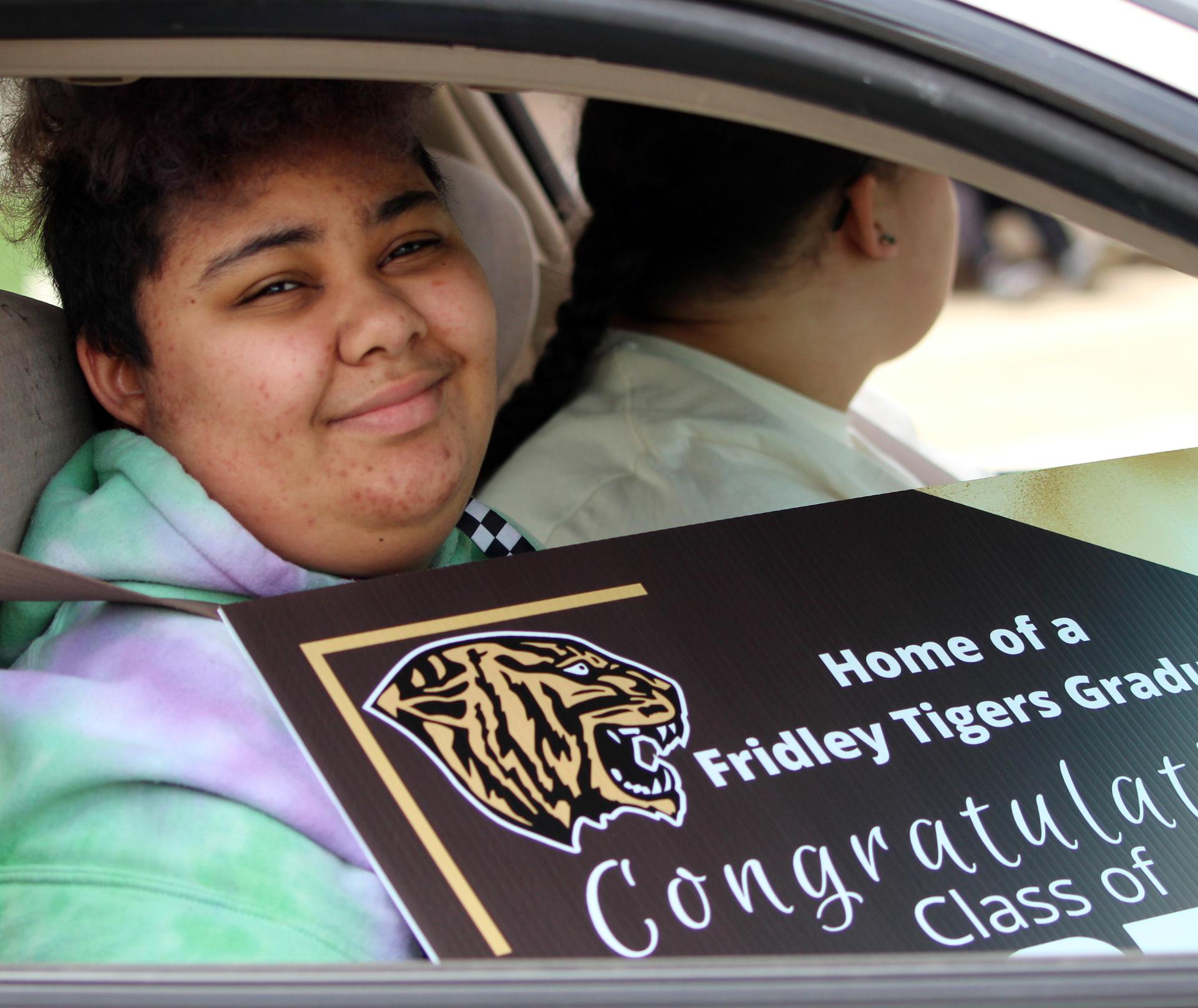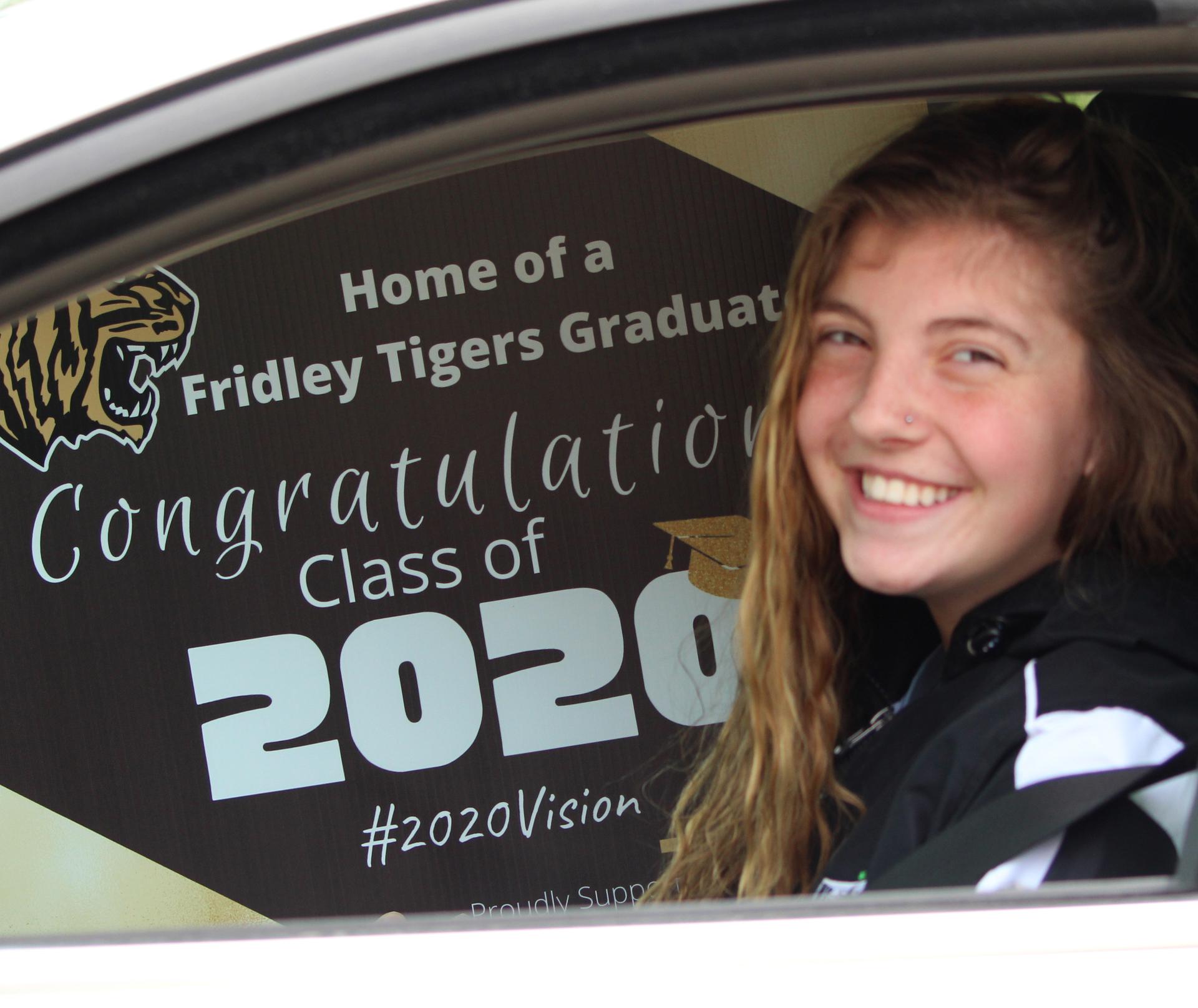 Do you have photos you would like to share?
We'd like to feature our Fridley students and staff Distance Learning adventures! Families, please feel free to send us photos of students in action and learning through Distance Learning. Staff is welcome to send photos - showing them in action, planning and delivering instruction to our students! Remember - We Got This Fridley! Send photos and a short description to communications@fridley.k12.mn.us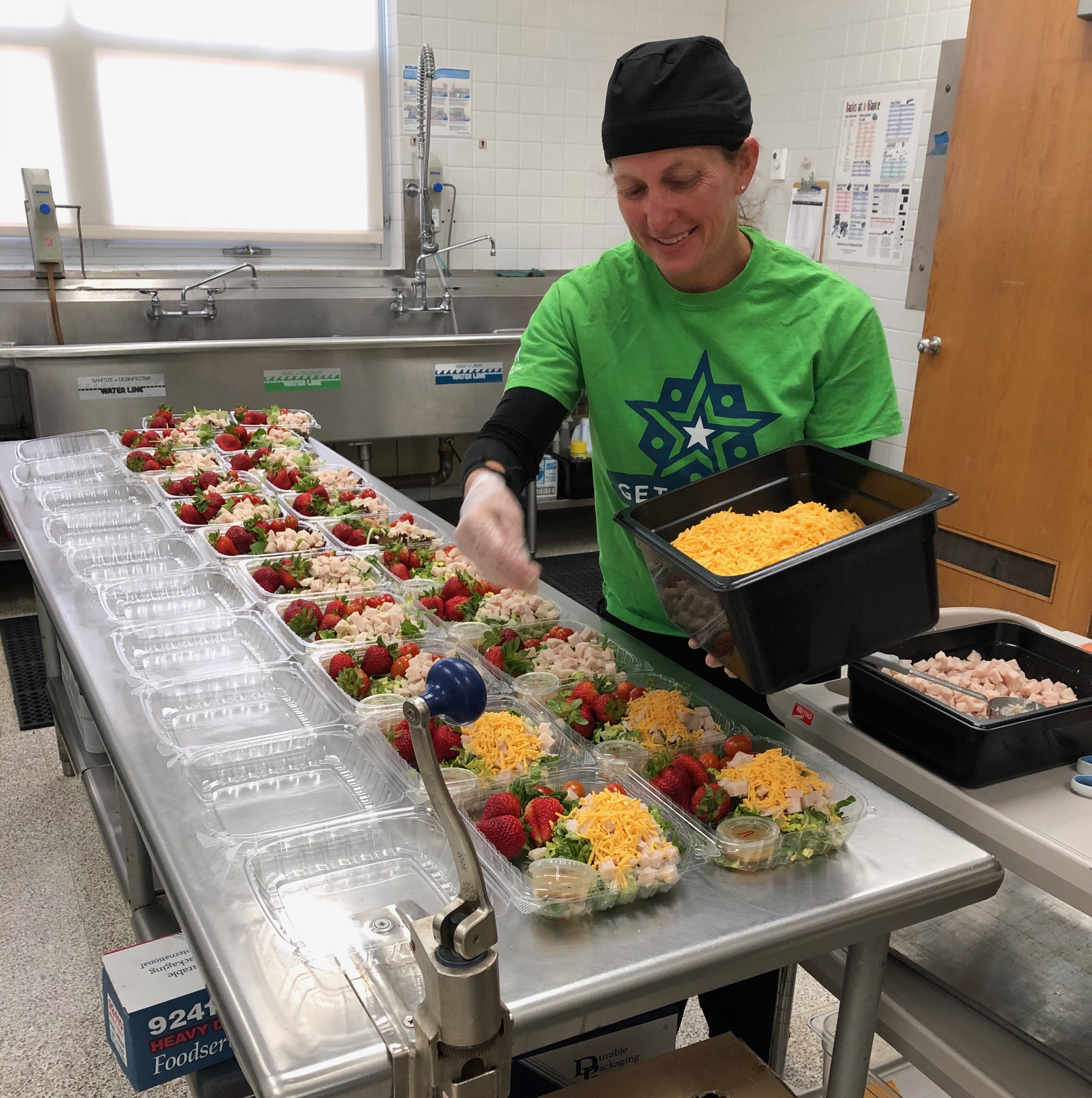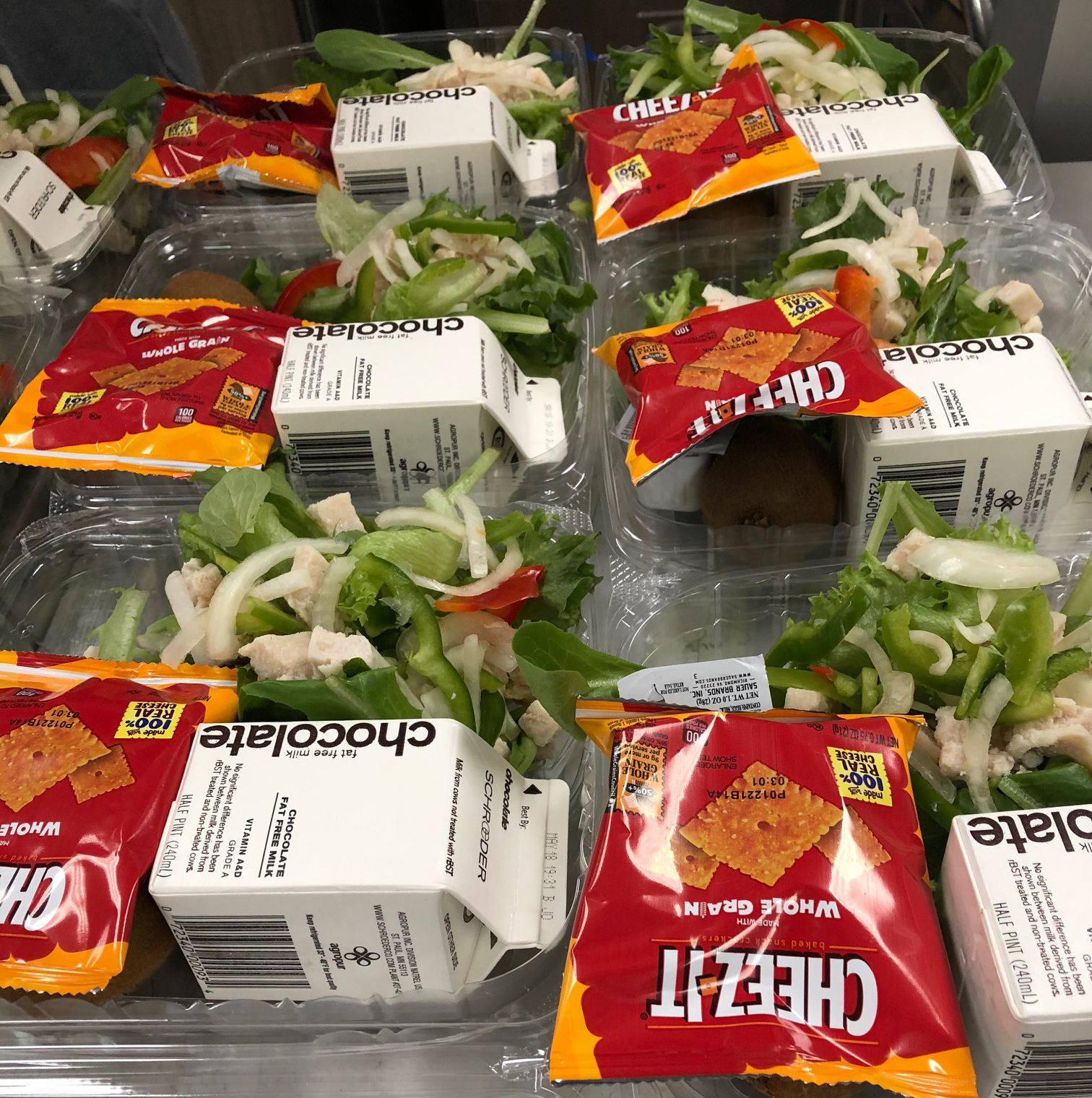 Grab your lunch at one of our meal distribution sites!

Please remember - we are continuing to serve lunch to all students (ages 18 and under) at various locations throughout the district! Grab-and-go meals are served everyday weekday from 11 AM to 1 PM - Each meal includes a lunch and breakfast. Locations include Fridley High School, Hayes Elementary School, and bus route locations.

In addition, to continue to support our students, beginning May 1, students will receive an extra breakfast and an extra lunch every Friday for the weekend.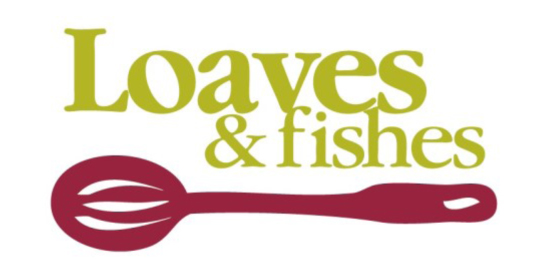 » Loaves & Fishes Family Dining Sites
Thanks to community support and organizations supporting families during this challenging time, families can access meals in multiple locations throughout the Metro Area. Click the button below to find a location closest to you.
» Resources for students & families
Our district's student service support teams have put together a list of resources to help support families during these difficult times. This Resource List is being continuously updated. Click the button to view information that includes: Low cost internet service, meals and groceries, mental health services, and social emotional support.
Fridley Public Schools
6000 West Moore Lake Drive, Fridley, MN 55432
763-502-0000 | www.fridley.k12.mn.us