November 27, 2019 Vol. 2 No. 6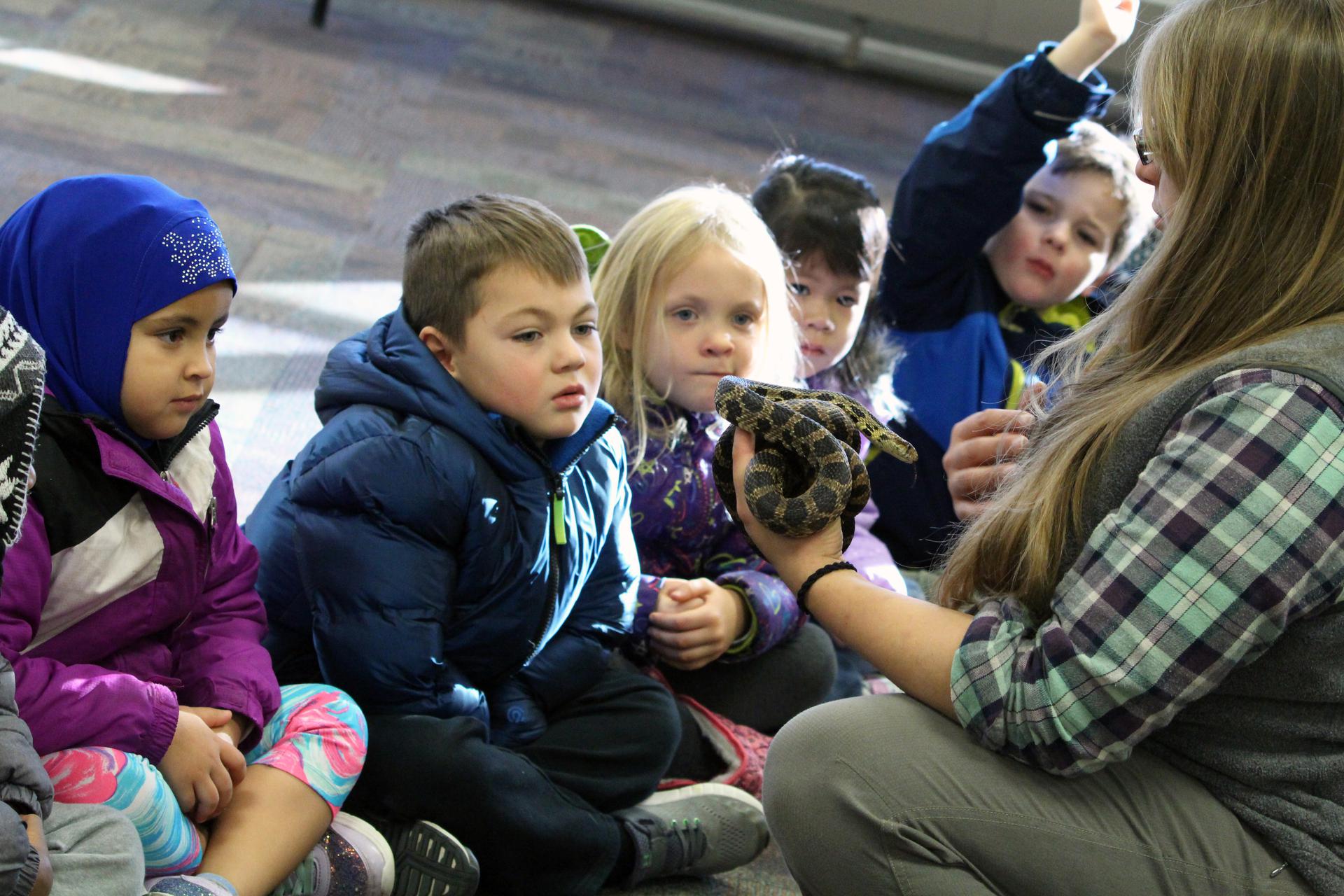 Fridley Preschool students learn from Springbrook Nature Center
Springbrook Nature Center brought lessons to life when they visited Fridley Preschool on November 14, 2019. The 4-year-olds played games involving squirrel and beaver winter survival, learned about predators and prey, and even met two Western fox snakes, named Batman and Pasta. Students also had the opportunity to feel the fur of various animal pelts. Click to read more...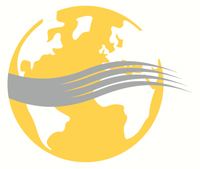 FHS AVID students outperform students nationally in college acceptance

In new 2018-19 data released in early November 2019, Fridley Public Schools' Advancement Via Individual Determination (AVID) program has outperformed students nationally in the completion of college applications and college acceptance. AVID is a nationally-recognized program that helps students navigate the college application process, and build the academic and soft skills needed to succeed in college and the workforce. Click to read more...
FMS LEGO League Robotics students earn awards at High Tech Kids tournament
The Fridley Middle School (FMS) LEGO League Robotics team had an exceptional performance on November 16, 2019 at the recent High Tech Kids LEGO League tournament, hosted at Dakota Hills Middle School in Eagan. Competing against 28 teams, the students earned the Inspiration Award and placed second overall in the Robot Game competition. Click to read more...
FHS students explore career pathways at inaugural Career Fair
Fridley High School students were able to explore a variety of career paths and learn about viable options at the inaugural Career Fair held at the school. Each grade-level of high school students had the opportunity to browse multiple careers, talk to industry professionals, and learn about the variety of post-secondary career paths on November 12, 2019. Click to read more...
ALC students volunteer at FMSC, garner global perspectives
A group of 25 students from the Fridley Moore Lake Area Learning Center's World Hunger class made a global difference on November 20, 2019. The group packed 142 boxes of nutritious meals at Feed My Starving Children in Coon Rapids to be shipped to famished children in Haiti. Teacher Jennifer Pearson accompanied the Fridley group and noted how the experience translated well to Fridley's International Baccalaureate World Schools theme of global awareness. Click to read more...
Fridley Middle School Builders Club serves community throughout fall season
The Fridley Middle School (FMS) Builders Club had a busy fall season assisting those in the local community, and globally, through multiple community service projects. The Builders Club is a student-led community service organization for middle school students, where students work together to serve their school and community while developing leadership and communication skills. In mid-October, members of the Fridley Middle School Builders Club, along with local community group Fridley Women of Today, passed out food bags to community members. Click to read more...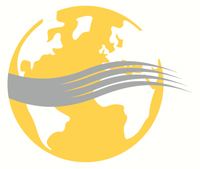 Congratulations November Employee of the Month - Chelsea Jones
Congratulations to Fridley Public Schools November 2019 Employee of the Month, Chelsea Jones! Chelsea is an administrative assistant at Stevenson Elementary School, a position she has held for three years. According to Stevenson Principal Daryl Vossler, Chelsea has greatly excelled in her role at Stevenson. "Chelsea constantly goes above and beyond to make Stevenson a better place everyday," said Vossler. "She is an excellent problem-solver, and she's welcoming to everyone she encounters." Click to read more...
UPCOMING EVENTS & REMINDERS
Fridley Alumni Choir Concert - December 8
The Fridley Alumni Choir will host its annual holiday concert on Sunday, December 8 at 4 p.m. in the Fridley District Auditorium, 6000 West Moore Lake Drive, Fridley. The concert is free, but attendees can donate any amount to help fund the Sterling Arts Award Scholarships. These scholarships are awarded to graduating Fridley High School seniors who plan to pursue the fine arts in post-secondary education.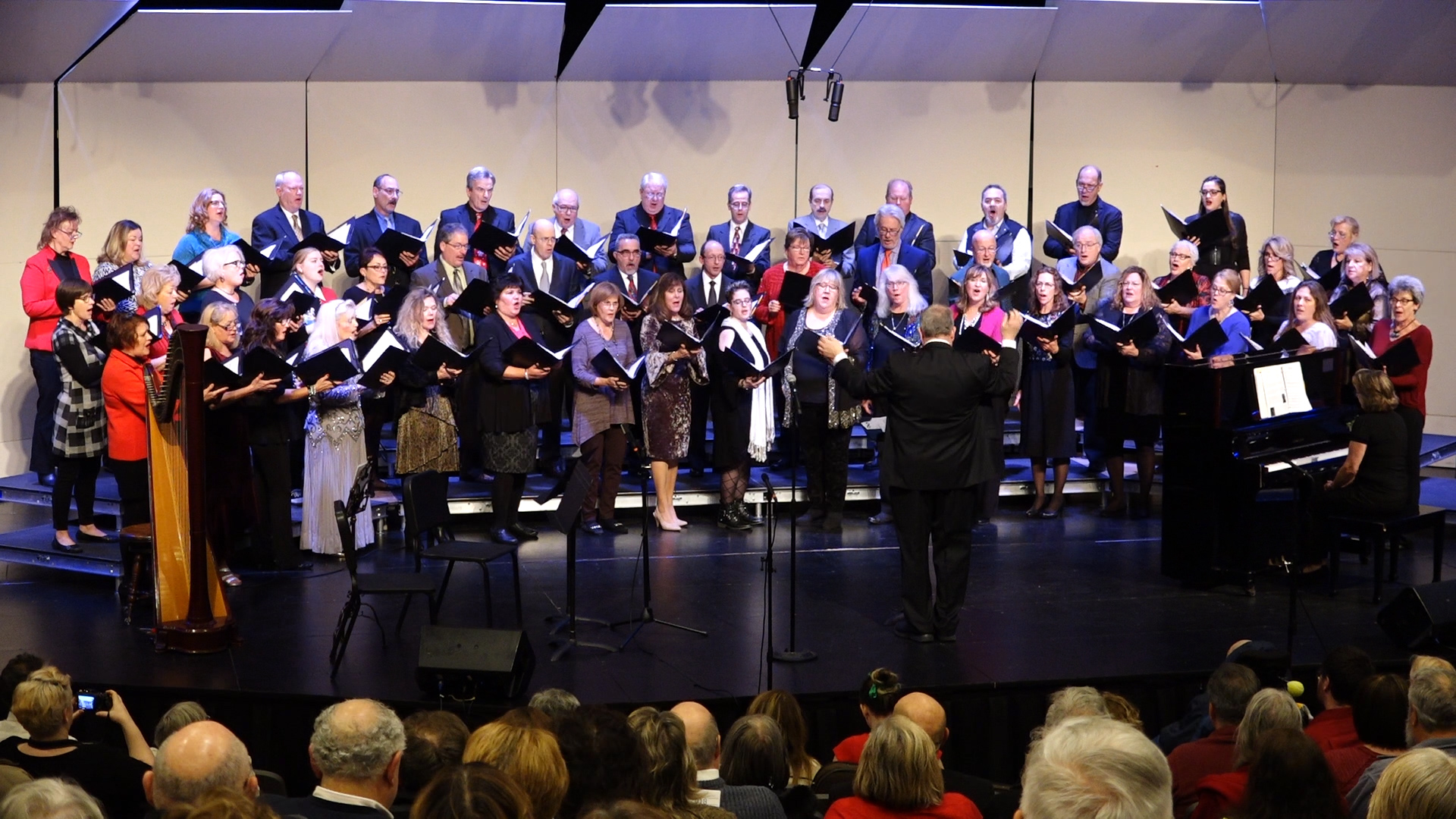 Do you have news to share?
Contact us! Please email your story ideas or reminders to communications@fridley.k12.mn.us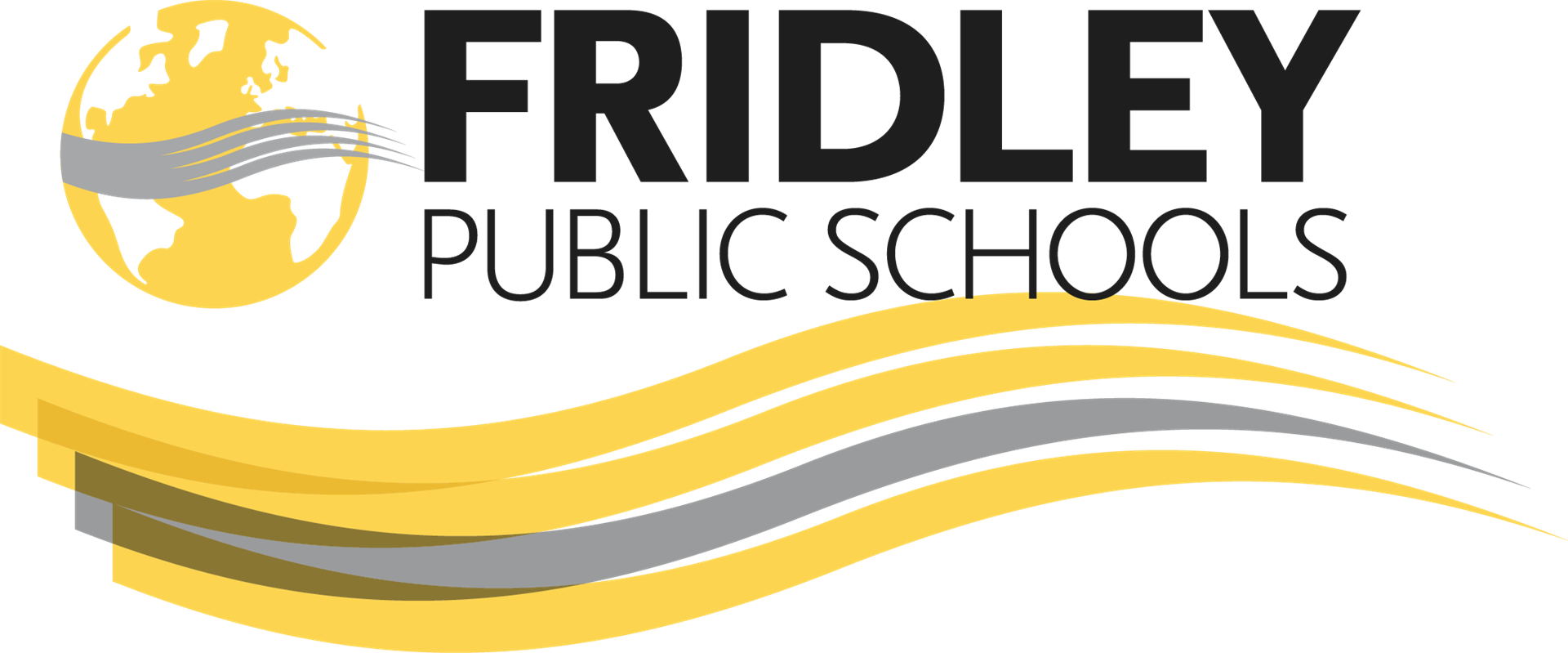 Fridley Public Schools
A World-Class Community of Learners
www.fridley.k12.mn.us