December 19, 2019 Vol. 2 No. 7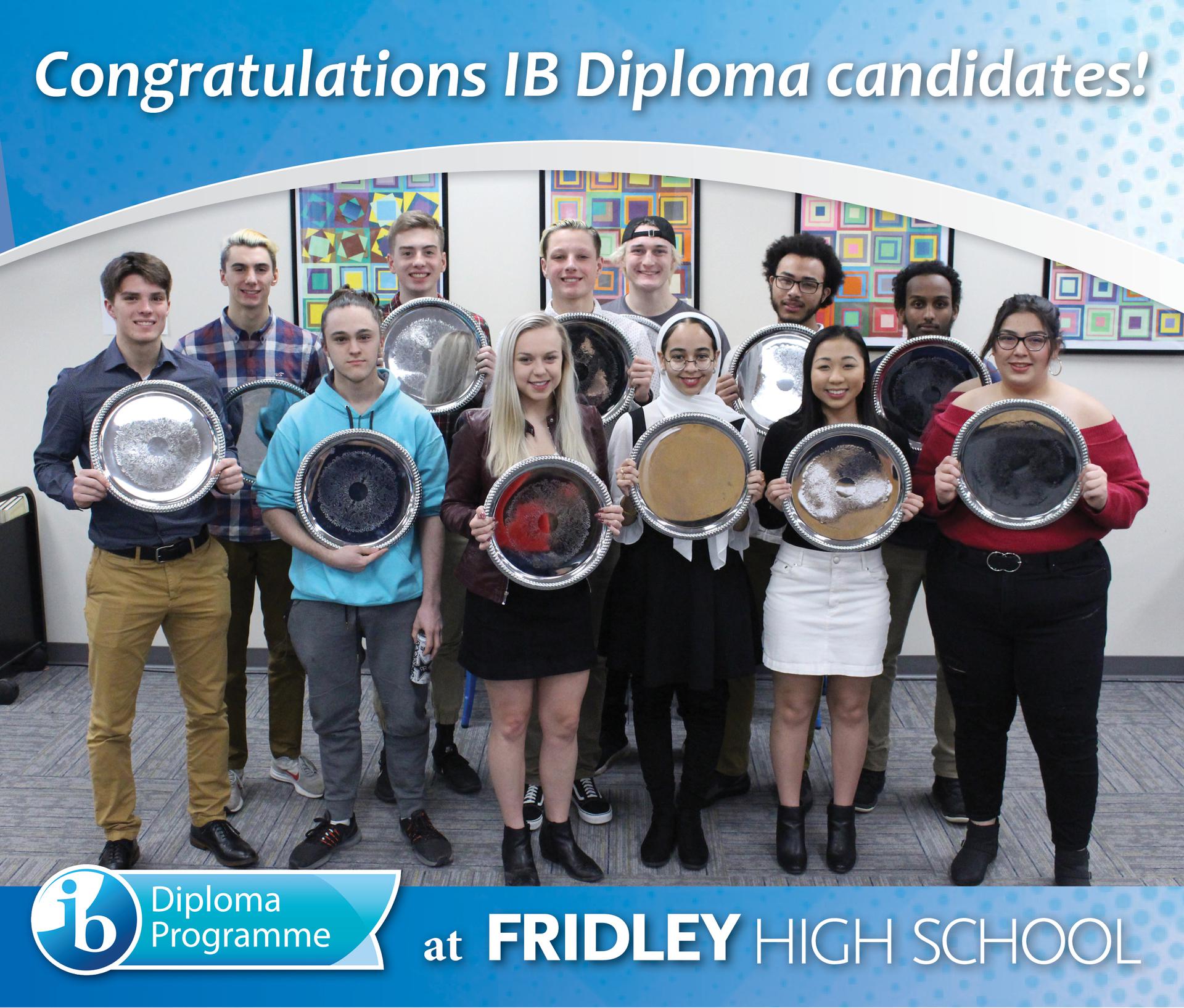 FHS IB Diploma candidates recognized at Silver Platter Celebration
Fridley High School (FHS), an International Baccalaureate (IB) World School, hosted its ninth annual Silver Platter Breakfast Celebration on December 19, 2019. Students who are enrolled in the full IB Diploma Programme (DP) presented their Extended Essay, a culminating research project for those pursuing the IB Diploma. Click to read more...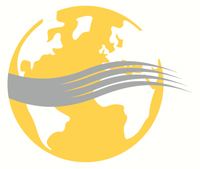 FHS production Guys & Dolls earns Spotlight Education awards, multiple Outstanding designations

Congratulations to the Fridley High School (FHS) cast, crew and pit orchestra of this fall's musical production, 'Guys and Dolls: A Musical Fable of Broadway,' which earned numerous Overall and Individual Hennepin Theatre Trust Spotlight Education awards! To earn Spotlight Education awards, trained performance evaluators attend participating schools' musical theatre productions to critique the performance in several categories: movement, vocal, and acting technique for ensemble; execution of the technical aspects of the production; and individual performances. Click to read more...
Fridley elementary students enjoy Shop with a Cop with Fridley Police Department
The annual Shop with a Cop holiday tradition continues to put smiles on the faces of Hayes and Stevenson Elementary students. On December 4, 2019, over 20 members of the Fridley Police Departments (FPD) partnered with 16 Fridley Public Schools Hayes and Stevenson students to complete their Christmas shopping at the Fridley Walmart store. Click to read more...
Fridley Schools Foundation awards teacher innovation grants
The Fridley Schools Foundation awarded 13 teacher innovation grants this month, totaling $10,000 to directly benefit Fridley students across the district. Through an application process held in the fall, staff members propose educational initiatives and submit grant applications. The Foundation board selects winning proposals, based on need, amount and effectiveness, and awards the grants in December. Click to read more...
District recognizes outgoing School Board member Chris Riddle
Fridley Public Schools recognized longtime School Board member Chris Riddle at his final board meeting on December 17, 2019. A dedicated and passionate supporter of education, Riddle has served a consecutive 13 years on the board. He has served as chair, vice chair, clerk, treasurer, and director. Click to read more...
Fridley Alumni Choir performs Holiday Concert, raises funds for Fridley High School student scholarships
The 24th annual Fridley Alumni Choir concert ushered in the holiday season on December 8, 2019 in the Fridley District Auditorium. The Alumni Choir, which consists of members beginning from the Fridley High School (FHS) Class of 1967, returned to the school to fill the venue with a variety of stylistic vocal pieces. Randy Edinger, a Fridley High School Class of 1975 graduate, is the director of the group. Click to read more...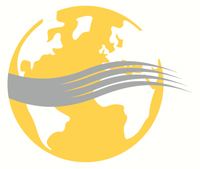 Congratulations December Employee of the Month - Matthew Webber
Congratulations to Fridley Public Schools December 2019 Employee of the Month, Matthew Webber! Matthew is in his third year as the Technology Assistant at Fridley Middle School. According to Principal Amy Cochran, Matthew is helpful, dedicated and consistently goes above and beyond for all students and staff. Click to read more...
FMS head custodian Seth Hamm
promoted to district Buildings and Grounds Coordinator
Seth Hamm, who previously served as Fridley Middle School head custodian, has been promoted to the position of Buildings and Grounds Coordinator at Fridley Public Schools effective December 1, 2019. Hamm first joined the district as a night lead custodian at Fridley High School in 2017. Over the years, he has served in several positions in buildings across the district, including day lead custodian and maintenance technician. He began serving as FMS head custodian in April 2019. Click to read more....
UPCOMING EVENTS & REMINDERS
Fridley Schools Foundation to host Black & Gold Gala
The Fridley Schools Foundation will host its third annual Black & Gold Gala on Thursday, January 30, 2020, beginning at 5:00 p.m. at Jax Café, 1928 University Avenue NE, Minneapolis. The Fridley Schools Foundation aims to raise more than $25,000 at the event to fund teacher innovation grants and student scholarships. Tickets are $95 per person or sponsor a table of eight for $725. Tickets can be purchased on the Fridley Schools Foundation website at www.fridleyschoolsfoundation.org. OR Click for more details about the event...
Do you have news to share?
Contact us! Please email your story ideas or reminders to communications@fridley.k12.mn.us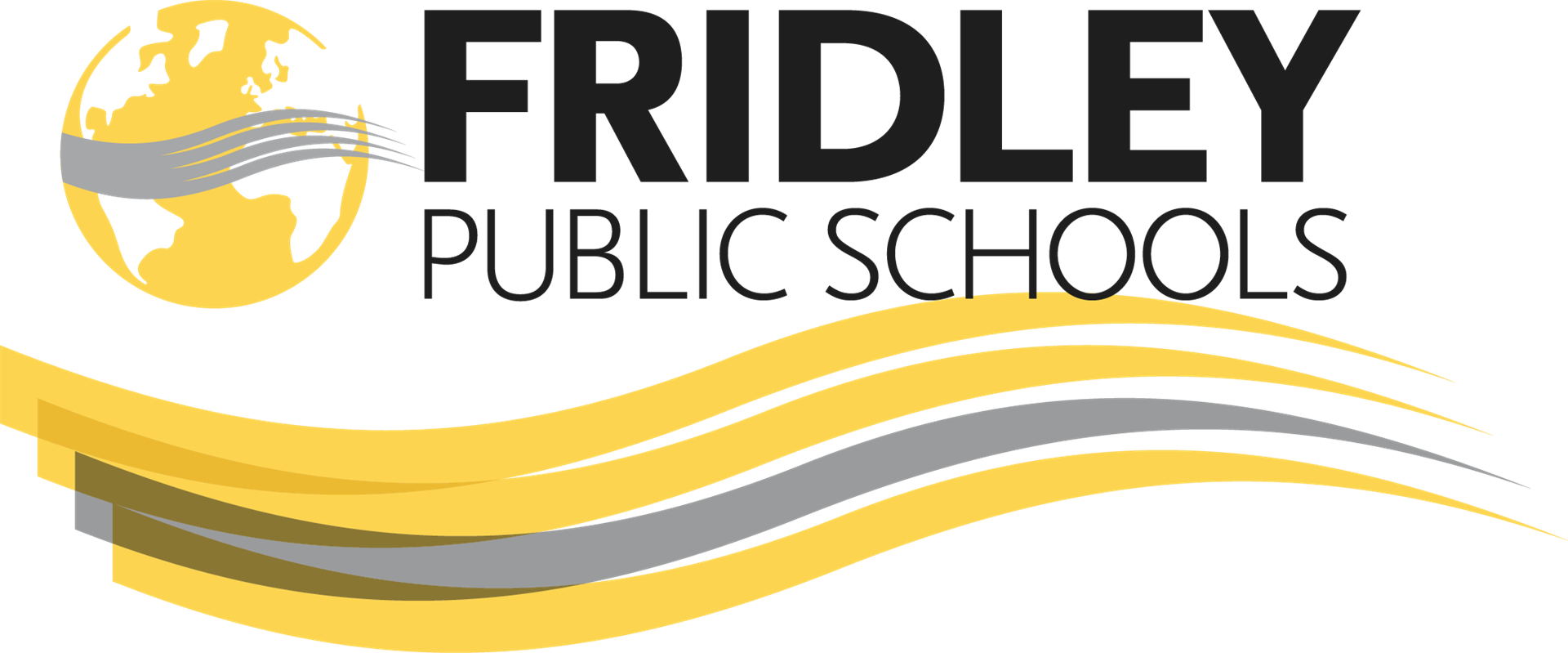 Fridley Public Schools
A World-Class Community of Learners
www.fridley.k12.mn.us