January 30, 2020 Vol. 2 No. 8
Stevenson student earns semi-finalist spot in NASA Essay Competition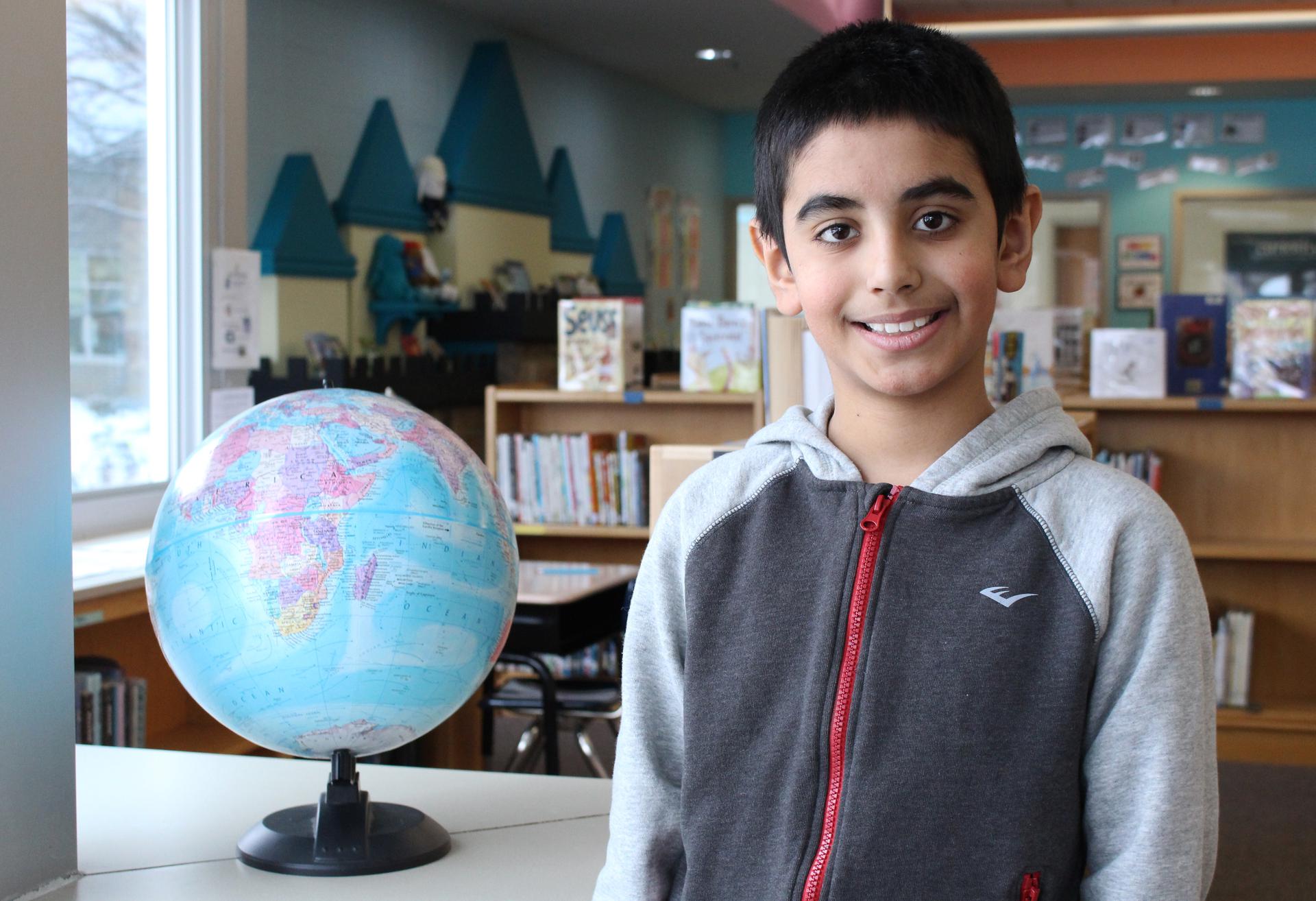 A young space and engineering enthusiast, Stevenson 4th grader Abhinav Rai was named the Minnesota semi-finalist in NASA's Mars 2020 "Name the Rover" essay competition. Open to K-12 students across the United States, the competition received more than 28,000 entries. Abhinav's entry name and essay, titled "Humanity," was selected as a semi-finalist in the K-4 division, representing the state of Minnesota in the nationwide contest to name NASA's next Mars rover. Click to read more...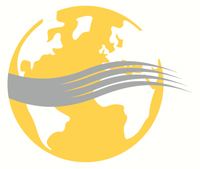 Fridley Middle School students embrace Unified WIN class
At Fridley Middle School, students are taking advantage to participate in an opportunity to foster an inclusive and positive environment for all. Many students are embracing the school's Unified Champion School initiative by participating in Unified WIN class. WIN, which stands for "What I Need," is a dedicated enrichment time for 7th and 8th grade students. Each week, all students register for their choice of WIN activity. Several students choose to participate in Unified WIN, a class that features a 1:1 ratio of students with and without a disability. Click to read more...
Fridley High School students earn Scholastic Arts Awards
Congratulations to Fridley High School students Baobai Xiong, Yangchen Namgyal and Maia Vernier, who earned awards for their artwork in the Minnesota Scholastic Art Competition. More than 3,300 entries were received from across the state. Scholastic Art Award winners are selected for their originality, technical skill, and the emergence of a personal voice or vision. Click to read more...
FHS One Act team advances to 4AA Section Tournament
Congratulations to the Fridley High School One Act cast and crew, whose competitive production of Radium Girls was selected to advance to the Minnesota State High School League (MSHSL) 4AA Section Tournament! Students performed at the Subsection Competition at Stillwater High School on January 23, 2020. Click to read more...
Fridley Middle School 6th graders present at Inventors Fair
Fridley Middle School 6th graders had the opportunity to demonstrate their creativity and innovative ideas at the annual Inventors Fair on January 16, 2020. "Throughout the month of December, our scholars learn about the invention and innovation process," said Fridley Middle School math teacher Jessica Rifley. Riley said students spend a significant amount of time collaborating with peers and brainstorming ideas to create a new invention, or improve an existing product. Click to read more...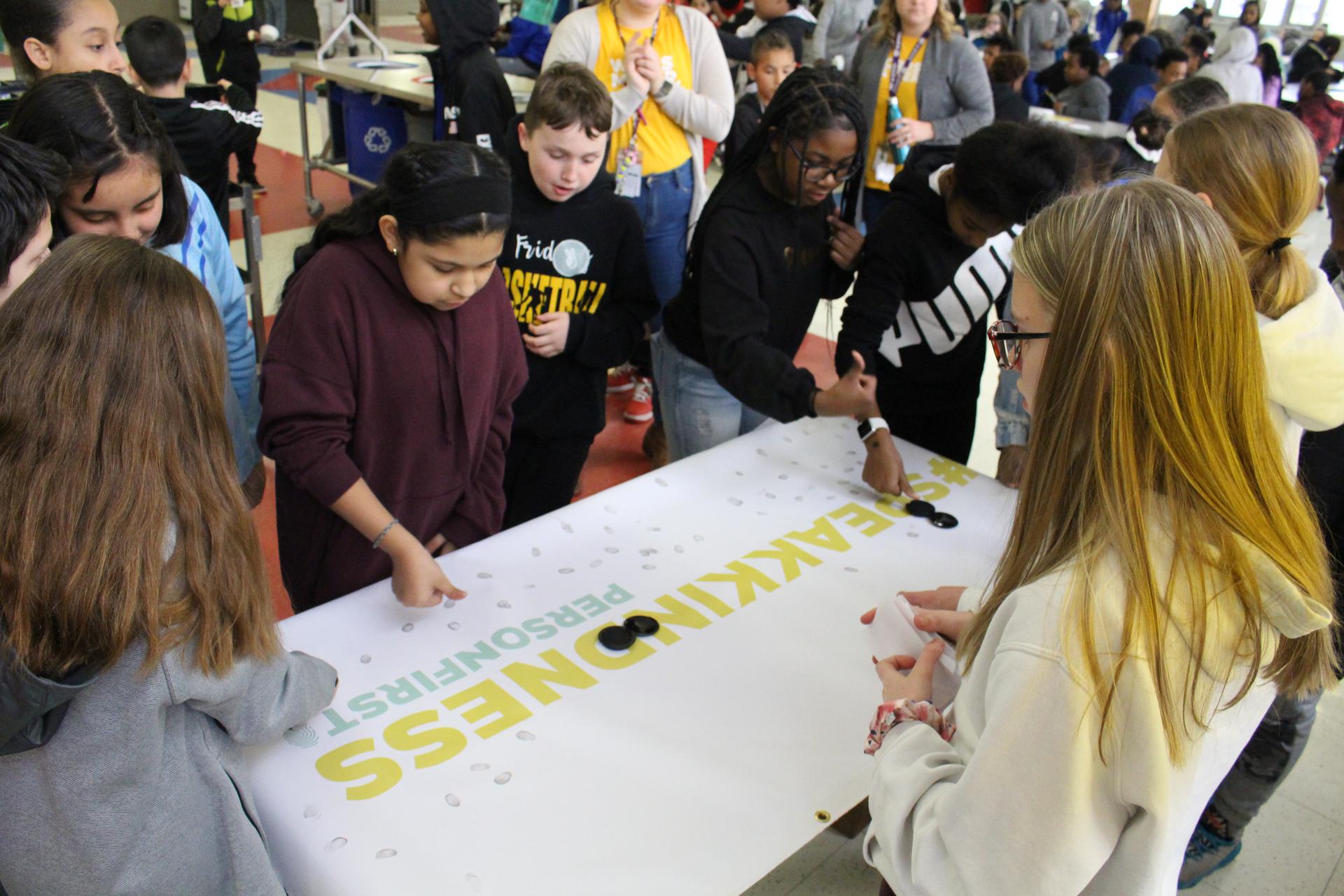 Schools around the district celebrated Person First Day on January 15, 2020, as students pledged to always use person first language and speak kindness.
Pictured above, during their lunch period, Fridley Middle School students
marked their fingerprints on the #SpeakKindness banner, symbolizing their commitment to always speak kindness.


Below, Stevenson Elementary 4th grade students shared how they like to spread kindness among their classmates and throughout their community.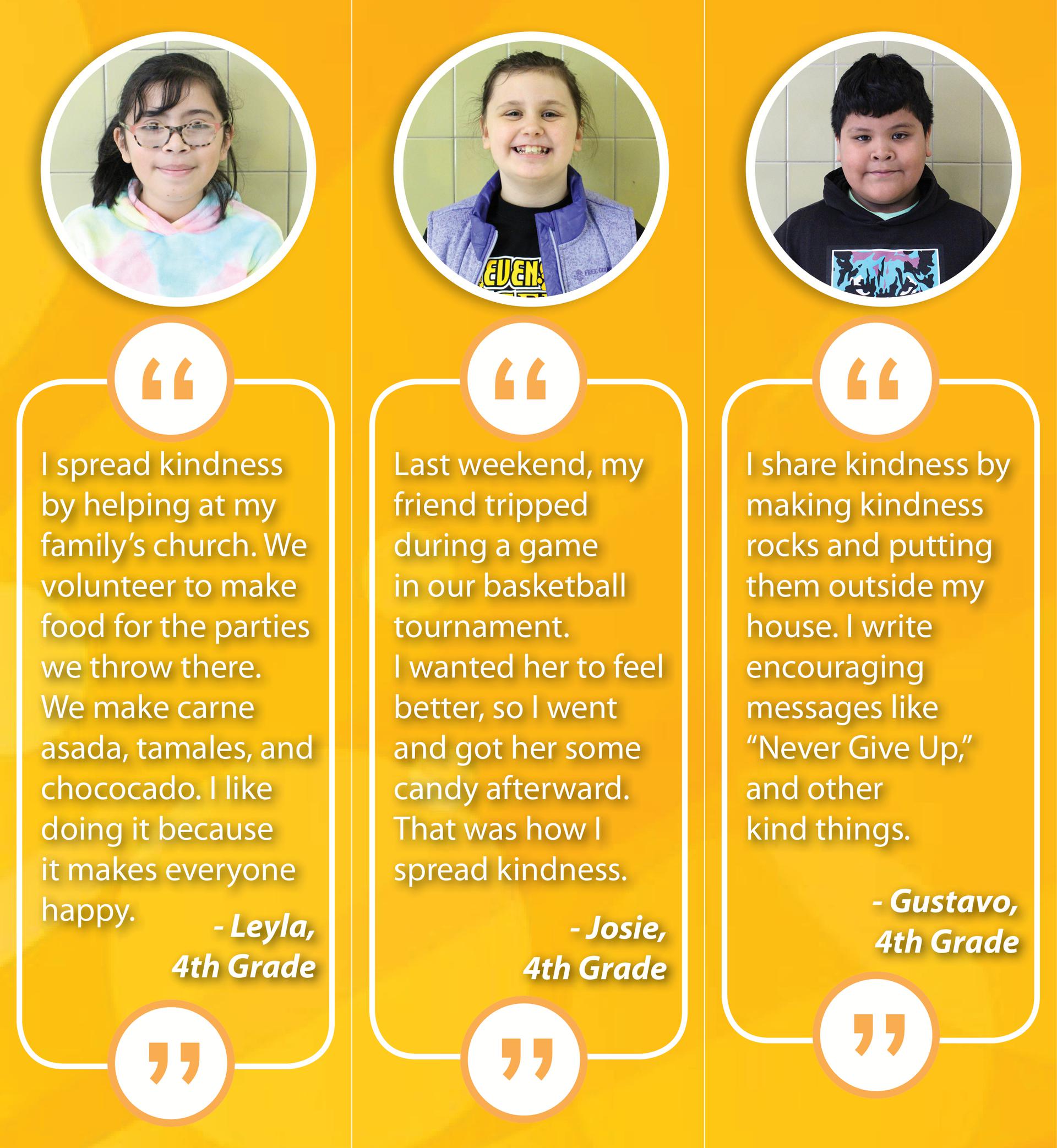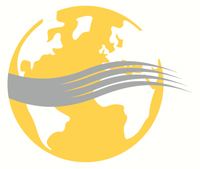 Congratulations January Employee of the Month - Laura Hengen
Congratulations to Fridley Public Schools January 2020 Employee of the Month, Laura Hengen, a receptionist at Stevenson Elementary School. Laura, who retired in December 2019, served as the receptionist at Stevenson for ten years. The position was added in 2009, and she was the first to take the role, which she molded it into what it is today. Prior to her receptionist role, Laura served as a paraprofessional for a year and a half in kindergarten and in the lunchroom at Stevenson Elementary. Click to read more...
UPCOMING EVENTS & REMINDERS
The Fridley High School Minnesota Honor Society (MHS) is hosting a Shoe Drive, collecting donations of gently worn, used and new shoes from January 16 to February 28. Partnering with micro-enterprise vendor organization Funds2Org, the shoes collected will be used to start and maintain micro-enterprises in developing nations. The students' fundraiser aims to collect a total of 2,500 pairs of shoes. Shoes can be donated in the Fridley High School main office or placed in the blue bin in the high school cafeteria. Click to read more...
Do you have news to share?
Contact us! Please email your story ideas or reminders to communications@fridley.k12.mn.us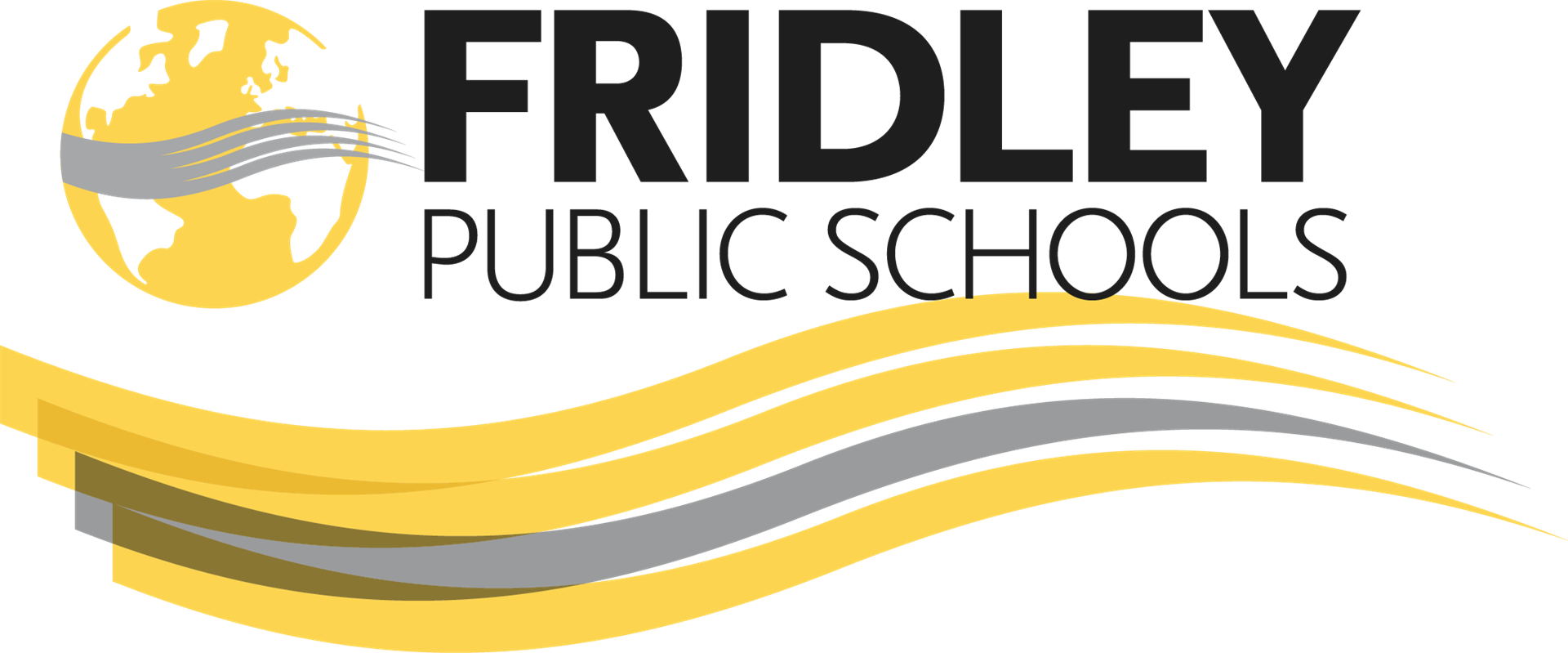 Fridley Public Schools
A World-Class Community of Learners
www.fridley.k12.mn.us