February 28, 2020 Vol. 2 No. 10
Fridley High School seniors named MSHSL Triple "A" Award recipients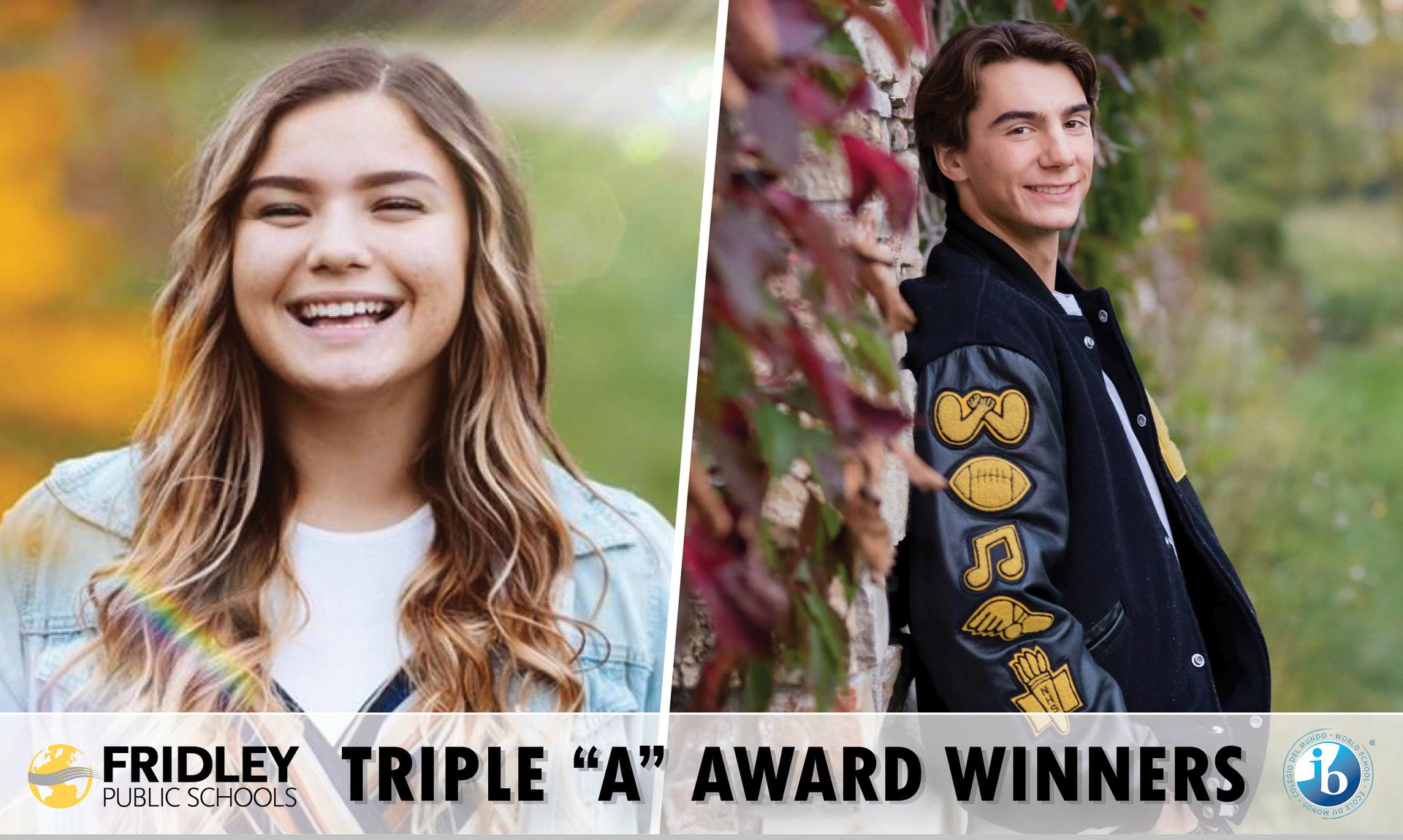 Congratulations to Fridley High School (FHS) 2020 Minnesota State High School League Triple "A" (Academics, Arts, and Athletics) Award winners seniors Jada Probasco and Adam Johnson! The award is given to one male and one female high school senior who is a standout, exemplary student in academics, fine arts, and sports. Both Probasco and Johnson have enjoyed challenging themselves academically at FHS while also maintaining extensive track records of extracurricular activities. The students will be recognized at this year's Lions Club Scholastic Achievement Banquet to be held in May in the district auditorium.
In addition, Johnson was selected as the Triple "A" Region 5AA representative. He was selected to represent the entire region among other student male candidates from Maple Grove, Anoka, Centennial, Columbia Heights, Osseo, Blaine, Irondale, Mounds View, Rogers, Champlin Park, Mounds View, Park Center, St. Michael-Albertville, Coon Rapids, Spring Lake Park and Totino-Grace high schools. Johnson will now advance to the statewide competition, where he is a candidate among eight Minnesota high school Triple "A" Award recipients who are vying for the state title and scholarship opportunities. The winner will be announced during an on-court recognition during the state boys' basketball tournament on Saturday, March 21, 2020. Click to read more about our Triple "A" Award winners...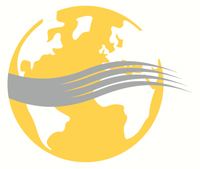 FMS students present History Day projects, students advance to regional competition
Fridley Middle School (FMS) 8th grade students presented their National History Day competition projects on February 13, 2020. This year's theme was "Breaking Barriers in History." Up to a student's own interpretation, the 8th graders focused on an event or people who broke down barriers that were physical, political, technological, related to civil rights, or were a "first" in history.
In addition, over 30 8th graders were selected to advance to the regional competition to be held at White Bear Lake High School South Campus on March 28, 2020.
The History Day project allows students to explore their own interests and creatively present research through an individually selected format of an exhibit, documentary, research paper, performance, or website. In addition, students practice critical communication and social skills by presenting their projects to their peers, parents, and volunteer judges. Click to read more...
Police partnership provides work experience for FHS students
Through a partnership with the City of Fridley, several Fridley High School (FHS) students are receiving a hands-on education and learning the skills necessary to potentially shape their future careers. The Police Explorers program, run by the Fridley Police Department, introduces students and young adults to the field of law enforcement. Explorers are taught a variety of skills and methods by training with active police officers. Click to read more...
In their own words: Stevenson Elementary 1st grade class publishes story book
Stevenson Elementary School 1st graders have officially become published authors, celebrating the completion of their collaborative fictional book, "First Graders at Night." A project that stemmed from Stevenson teacher Jessica Row posing a challenging but exciting task to her class – writing a complete storybook from cover to cover. Click to read more...
Fridley Middle School presents Black History Month Showcase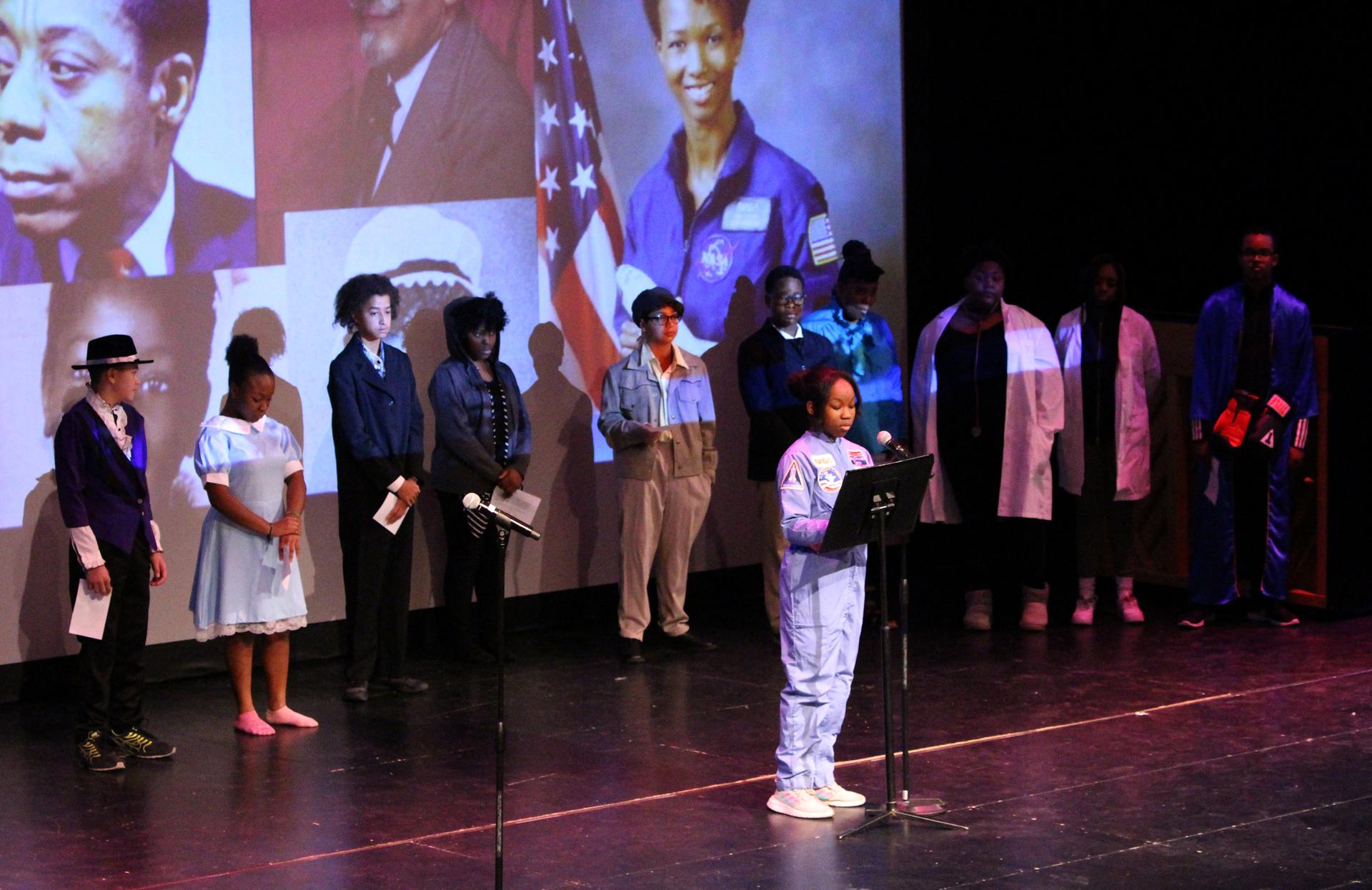 Each February, Black History Month serves as an opportunity for all to recognize and celebrate the achievements of African Americans - Fridley Public Schools honors the legacy of African American pioneers through a multitude of events throughout the February. On February 25, 2020, Fridley Middle School (FMS) hosted a first-time, student-centered Black History Month showcase for 7th and 8th grade students in the Fridley district auditorium.
The event was organized in collaboration with FMS Get Ready college pathways program coordinator Nura Hussein and equity and inclusion specialist Aloda Sims. "Together, we wanted to create a space and opportunity for students to feel valued and celebrated through their culture and heritage," said Hussein. "We wanted this to be a celebration and something big for students to be a part of." Click to read more...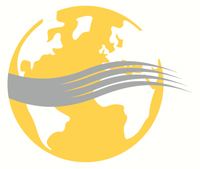 Congratulations February Employee of the Month Blake Cook
Congratulations to Fridley Public Schools February 2020 Employee of the Month, Blake Cook, a paraprofessional at Fridley Middle School (FMS). According to FMS Principal Amy Cochran, Cook consistently goes above and beyond to connect with all students. "He is able to form strong relationships with our scholars, lend a listening ear and offer advice, all with patience and positivity," said Cochran. "He is also always willing to help out wherever he is needed." Click to read more...
UPCOMING EVENTS & REMINDERS
5th Grade Parent Info Session
All current 4th grade parents and guardians are invited to attend a 5th Grade Parent Information Session on March 9, 2020 from 6:00-7:30 PM at the Fridley Community Center, 6085 7th Street NE, Fridley. Please be sure to RSVP to the event by contacting your child's school. Contact Hayes Elementary at 763-502-5200; or contact Stevenson Elementary at 763-502-5300.
Kindergarten Round Ups
Is your child ready to begin Kindergarten in the 2020-21 school year? You are invited to attend a Kindergarten Round Up Night, an event for parents AND your future kindergartener! Click here for more information...
Hayes Elementary Kindergarten Round Up, Monday, March 16, 2020 from 5-7 PM, 615 Mississippi Street NE, Fridley
Stevenson Elementary Kindergarten Round Up, Tuesday, March 17, 2020 from 5-7 PM, 6085 East River Road NE, Fridley
Do you have news to share?
Contact us! Please email your story ideas or reminders to communications@fridley.k12.mn.us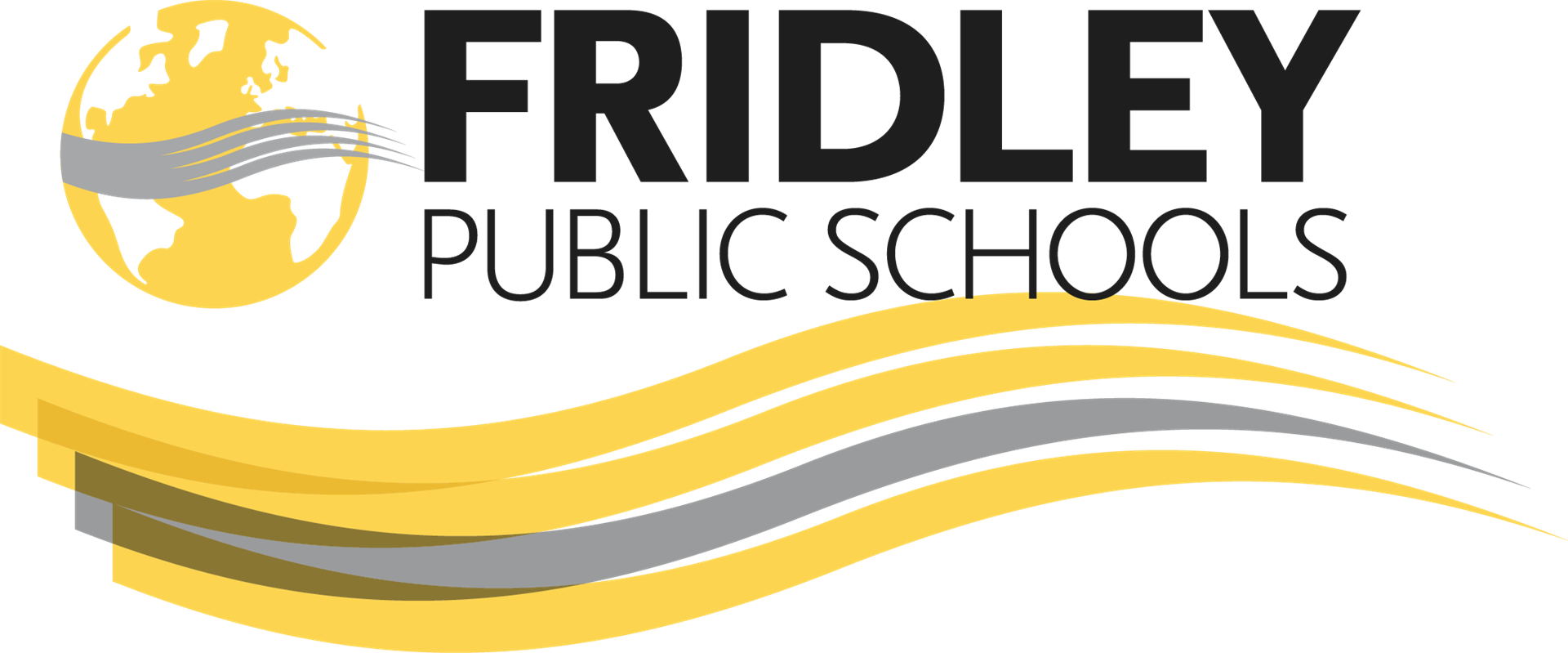 Fridley Public Schools
A World-Class Community of Learners
www.fridley.k12.mn.us